Seth Greenberg says Adama Sanogo is key to UConn's success in national championship game
2 min read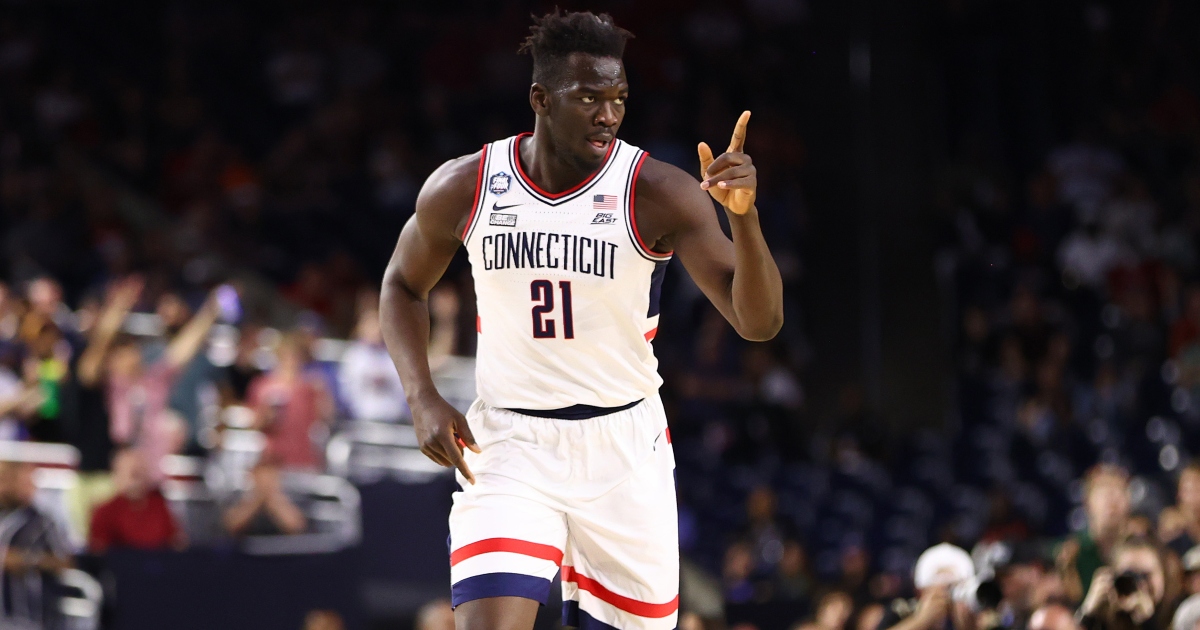 Monday night's national championship game will feature a San Diego State team making their first appearance on the national title stage and a UConn team seeking their fifth national championship win in program history. And according to college basketball analyst Seth Greenberg, bringing another title to Storrs, Connecticut starts and ends with the Huskies' star center.
"Adama Sanogo," Greenberg said. "He's been the best player in the tournament. He's averaging 20 points a game, he's the second-leading rebounder, he's shooting 68% from the field, and he had a game with six assists. He's been the most dominant game player in the tournament."
Sanogo is Greenberg's key to victory in the national championship game for UConn, but you could argue that he's been the key all season for the Huskies. The two-time First-Team All-Big East selectee has led UConn in scoring in all but two of their NCAA Tournament games and has been their leading rebounder in every single tournament matchup.
"And think about this: when they need a basket, they do not a good job, but a great job, of isolating him on the block, sealing, and getting him the basketball. Then, if you scrape down after that, he kicks it back out (and) you've got Jordan Hawkins knocking down jumpers. You've got Andre Jackson cutting if they double off of him to get easy scoring opportunities," Greenberg said.
There's no question that Sanogo's presence in the paint has done nothing but help the players around him on the floor, and you can argue that nobody has benefited more than Hawkins. Sanogo and Hawkins have been one of the most dominant duos in college basketball this season, and their dominance only elevated in the NCAA tournament.
Hawkins has has two 20-plus point scoring games during the tournament, nailing an impressive 19 three-pointers on 50% shooting from downtown. He's definitely had the hot hand as of late, making him and Sanogo as a tandem extremely tough to defend between their perimeter and interior offensive dominance.
"But Adama Sanogo has been the most dominant player in the NCAA Tournament. I think he'll be the most dominant player in this game tonight, even though he's matched up with the Mountain West Defensive Player of the Year in Nathan Mensah," Greenberg said.
Mensah averaged 1.7 blocks per game this season and has recorded 13 blocks during the tournament. But Sanogo will definitely be his biggest test to date, as the two will square off on Monday at 9:20 p.m. ET airing on CBS.
The post Seth Greenberg says Adama Sanogo is key to UConn's success in national championship game appeared first on On3.