SMU Football spring practice notebook: April 11
2 min read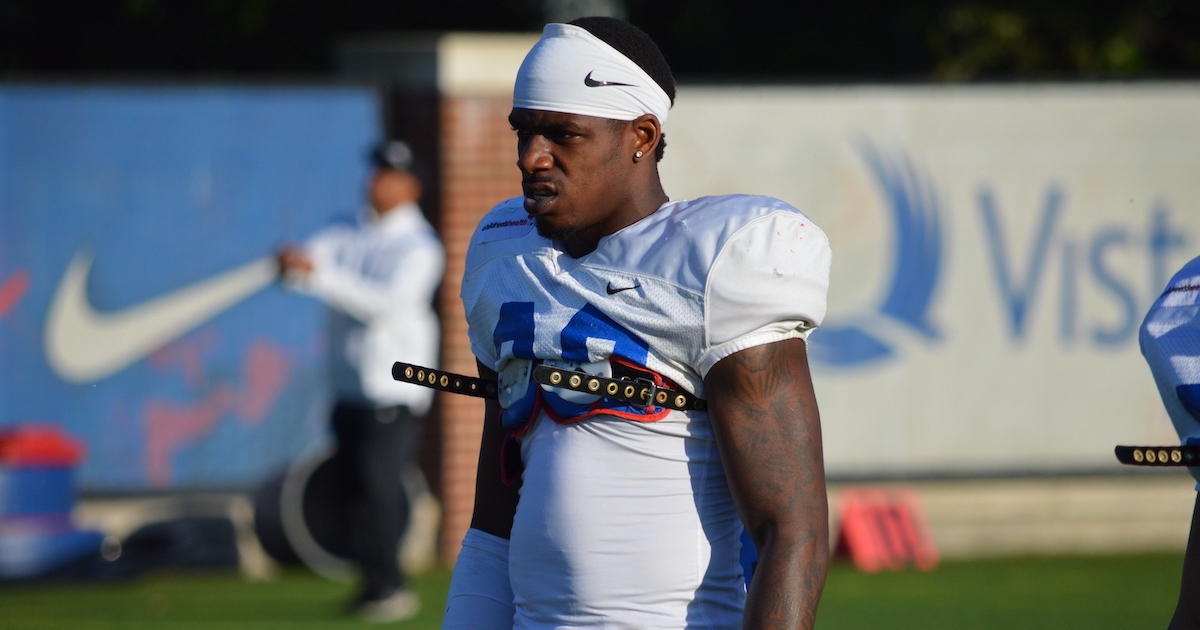 SMU Football was back on the practice field on Tuesday days before Friday's spring game. Here's the latest buzz on the Mustangs in the final practice before the spring game.
*** SMU quarterback Preston Stone had a sharp practice for the most part save for one key mistake. Stone hit Roderick Daniels down the seam for a huge gain. Daniels later made a heck of a catch down the field in 1-on-1s over Crossley.
During the redzone period, Stone scrambled for a touchdown run.
*** That mistake from Stone went to SMU nickel Brandon Crossley, who showed blitz then backed off to step into a passing lane and intercept a pass.
*** Running back Velton Gardner ran in a nice touchdown during the redzone period.
*** Wide receiver Teddy Knox made a few really good grabs in practice, including a curl route and a deep ball down the left side from Kevin Jennings.
*** Jennings wasn't done, hitting Key'Shawn Smith down the seam for a terrific throw in tight coverage. He also hit Moochie Dixon for a big pickup on another impressive throw. Dixon caught a crossing route and spun out of a tackle for a big gain later in practice.
*** Linebacker Chris Adimora flashed for a sack during the team period. Adimora also got credit for nice coverage on a pass breakup in practice.
*** Defensive lineman DeVere Levelston had a solid tackle for loss on a run play then followed up with a good pressure on the quarterback. Elijah Roberts followed up with a pressure on Stone later in the period and notched a tackle for loss on a sweep to Brinson.
*** Running back Jaylan Knighton continues to have a strong spring with back-to-back solid runs, including a terrific cut to pick up a 1st down. Daniels also saw some touches at running back, picking up a 1st down as well.
*** Tight end RJ Maryland laid a blindside block on cornerback Kevaris Hall that fired up Rhett Lashlee. Maryland caught Lashlee's ire for what would've been a penalty to negate a big play, but also that it was on a teammate in practice.
*** Right tackle Hyrin White was not at practice on Tuesday, but his absence was not a concern, per sources. In his absence, both PJ Williams and Thalen Robinson spent time with the first team during practice.
*** Running back Camar Wheaton is someone SMU's being careful with, having a wrap on one of his legs during practice. He didn't see significant time in practice during the team period.
*** Cornerback Jaelyn Davis-Robinson made a terrific play on a deep ball intended for Romello Brinson, closing what looked to be a gap of roughly five yards in a blink, almost intercepting the pass.
The post SMU Football spring practice notebook: April 11 appeared first on On3.