SMU RB Brandon Epton enters NCAA Transfer Portal
2 min read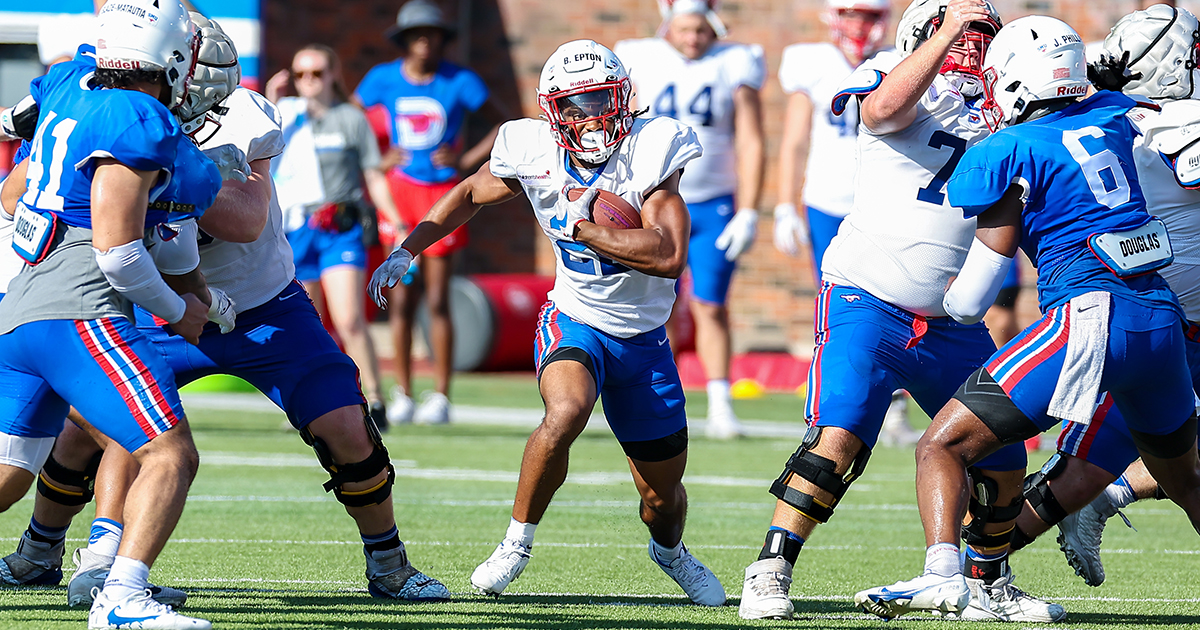 SMU running back Brandon Epton, Jr. entered the NCAA Transfer Portal on Monday, sources told On3. The Dallas native will have three years of eligibility remaining.
The Kimball High product redshirted in 2022, playing in four games. He carried the ball five times for 11 yards and had a kick return for 21 yards.
In 2021, he played in eight games, primarily on special teams. He carried the ball 32 times for 94 yards and a touchdown. He had a catch for 10 yards.
Epton ranked as the No. 72 running back in the nation in 2021, according to the On3 Industry Ranking, a weighted average that utilizes all four major recruiting media companies. He picked SMU over offers from the likes of Houston, Ole Miss, Purdue and others.
The NCAA Transfer Portal window was moved up to April 15, ending April 30. That allows colleges to know sooner what their roster will look like as far as departures go.
"I like it, probably earlier than later. At least you're going to know by May 1 who is in the portal instead of waiting until June 1," SMU head coach Rhett Lashlee said on Friday. "Everyone's got a different opinion. We're always trying to find the sweet spot. I like that it's only a two-week window, that's fair to everybody, starting (April 15) for two weeks. A lots going to happen, but at least by May 1, you may not know everybody on your roster, but you know if people are leaving your roster and that gives you a month leading up to the summer as well to try and finish it out. I think we're closer than we were a year ago."
The post SMU RB Brandon Epton enters NCAA Transfer Portal appeared first on On3.