South Carolina drops first game in SEC play in blowout loss
3 min read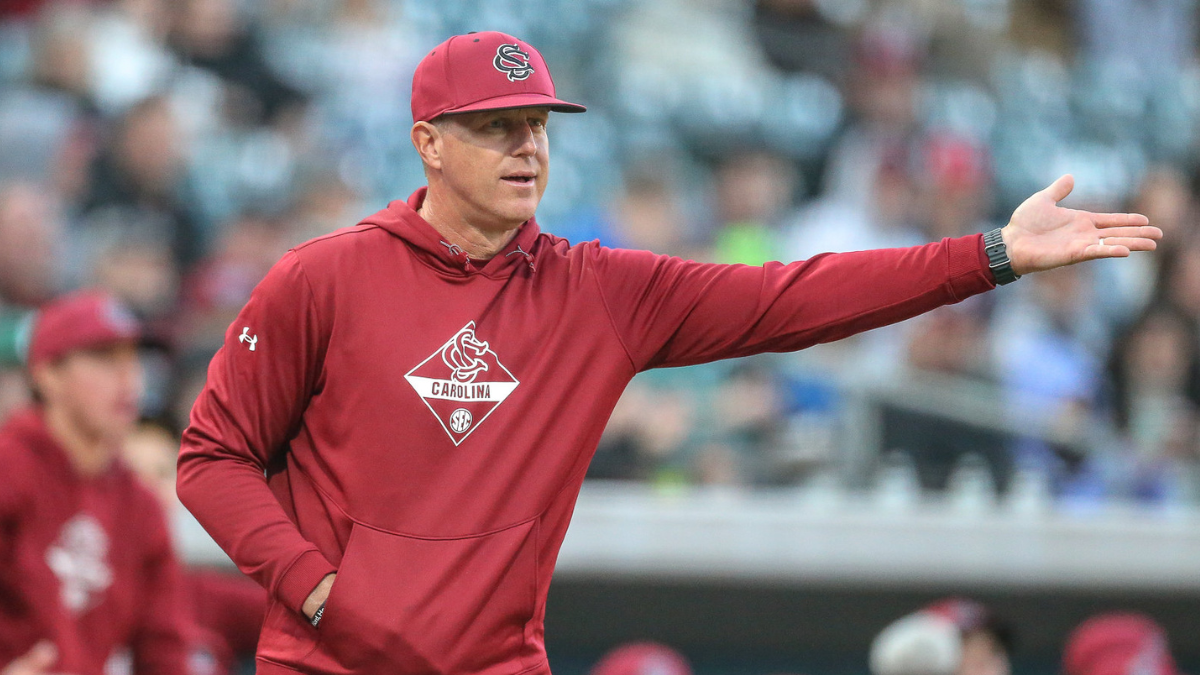 Through seven games in SEC play, South Carolina managed to stay perfect. But despite how well the Gamecocks had been playing, they were due for a bad game at some point.
And it just happened to come against a team due for a win. Mississippi State, who hadn't won a game in league play yet, defeated the Gamecocks 13-3 Friday night.
It's the Bulldogs' first win in conference play since April 29, 2022. It's also the first time that South Carolina (25-3, 7-1 SEC) has been run-ruled this year.
[Subscribe to Gamecock Central until Aug. 31 for only $29.99!]
Before either team could settle in, Braylen Wimmer swung at the first pitch of the night and homered to right field. He would be one of the lone bright spots on the night as he finished 2-for-4 with a pair of RBIs.
After putting two more runners aboard in the first, the Gamecocks looked to be in business with no outs. However, they couldn't do anything with it as Ethan Petry was doubled up on a shallow fly out.
For the first time this year, Noah Hall truly didn't have his best stuff. It started almost immediately after recording a quick first out. The Bulldogs pounded out four straight singles to tie the game at one. But Hall managed to get out of any further trouble.
After working through a clean second inning, Hall got into more trouble in the third. He served up back-to-back home runs followed by an RBI single, which ended his night. He gave up five runs on nine hits through 2.2 innings.
[Become an NIL supporter of your South Carolina Gamecocks!]
And it didn't get much better for the Gamecocks. Mississippi State right-hander Landon Gartman settled in nicely. After two hits and a hit by pitch to start the night, he retired the next 13 batters he faced. It wasn't until Dylan Brewer singled with two out in the fifth that them found some life. 
Trailing by five runs, Evan Stone and Wimmer picked up back-to-back RBI hits to cut the deficit to three. That would be as close as they'd get, though. Gartman got out of trouble as he completed five strong innings to end his night.
To South Carolina's credit, it was hitting the ball hard but couldn't find the same holes as Mississippi State. The Gamecocks only struck out six times but went 5-for-25 (.200) at the plate.
After watching his offense struggle, Mark Kingston was ejected for arguing with the home plate umpire in the fourth.
The flood gates eventually started to open after South Carolina's rally came to a halt. The Bulldogs scored four runs in the fifth, all starting with a leadoff homer off the bat of Slate Alford.
Mississippi State was far from done scoring, though. With Alford leading off again to start the sixth, he smashed his second home run of the game to make it an eight-run lead. Three errors in the inning gave the Bulldogs two more runs to take a double-digit lead into the seventh.
In total, Mississippi State pounded out 18 hits, making it 30 overall in the series. Outside of two starters, everyone else in the lineup picked up at least one hit. Five starters had two or more hits, with two going 4-for-4.
By the seventh, it was too little too late for the Gamecocks. After putting a runner aboard with two outs, Stone struck out looking to end the game on a run-rule.
South Carolina will now have to turn the page quickly with another game to play in the series.
Up next: The Gamecocks will go for the series victory Saturday afternoon with right-hander Jack Mahoney on the mound. First pitch is at 3 p.m. on SEC Network plus.
The post South Carolina drops first game in SEC play in blowout loss appeared first on On3.