South Carolina pitching, late offense leads to ranked midweek win
2 min read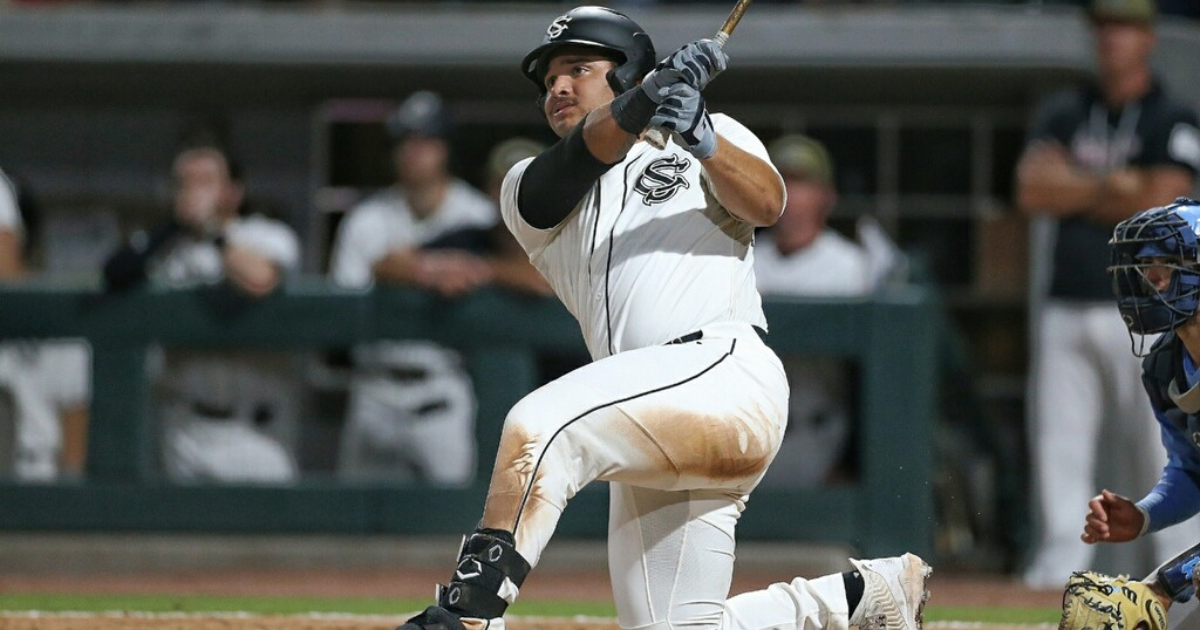 Jonathan French has come up with a few key hits already this season for South Carolina, and he did it again Tuesday night.
The Gamecocks' catcher rocketed a stalemate-breaking RBI double to left field in the seventh inning, sparking a 5-0 South Carolina win over No. 13 North Carolina in Charlotte.
[Giveaway Alert! Win two USC-LSU Game 1 tickets]
It's South Carolina's second straight win over the Tar Heels after walloping North Carolina at Truist Field last season.
Things were locked up for most of the game with both pitching staffs motoring through the first six innings with relative ease. 
South Carolina put six runners on base throughout the first six innings with two hits and four walks but couldn't do much of anything.
[Subscribe to Gamecock Central until Aug. 31 for only $29.99!]
The Gamecocks had just one at-bat with a runner in scoring position through the first six innings, struggling to do much of anything offensively. 
The Gamecock pitching staff kept South Carolina in it, scattering five hits and no walks over the first six innings. 
Matthew Becker allowed two over three scoreless, striking out four, while Eli Jerzembeck motored through his three innings with two hits and a pair of punch-outs. 
[Become an NIL supporter of your South Carolina Gamecocks!]
South Carolina would answer in the seventh thanks to French's big double, set up by a two-out walk from Michael Braswell.
Stone followed it up with another RBI double, smoking it at 97 miles per hour off the bat into left field.
South Carolina put the game away thanks to a big eighth inning, sending six to the plate before recording an out. The Gamecocks got RBI singles from Cole Messina and Talmadge LeCroy and a run-plating double play from Michael Braswell.
[Subscribe for free to Gamecock Central's YouTube page!]
The Gamecocks' bullpen was lights-out to end the game.
Eli Jones struck out the side in the eighth, including the top three hitters in North Carolina's lineup.
Cade Austin came in and retired the side on just seven pitches to end the game.
Gamecocks pitchers combined to strike out nine Tuesday night to just no walks in the staff's fourth shutout this season.
Up next: South Carolina starts a much-anticipated series at home against No. 1 LSU Thursday night at 7 p.m. No starter has been announced yet, although Will Sanders is anticipated to.
The post South Carolina pitching, late offense leads to ranked midweek win appeared first on On3.