South Carolina players who missed spring with injury who can play big roles in 2023
3 min read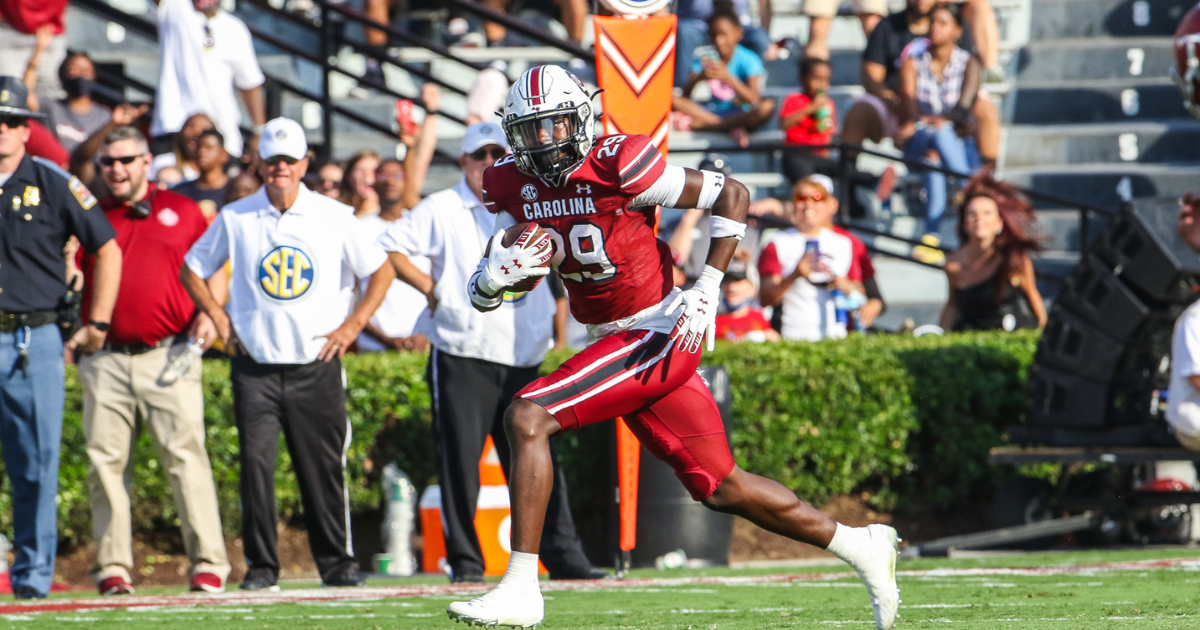 Teams across the country are going through spring without its full compliment of players, and South Carolina even more so this year.
The Gamecocks had a lot of their key pieces available but a slew of minor bang-ups that kept either starters or rotational players out of commission. 
Here are a few guys who missed spring practice who could be key pieces next season if healthy.
Tonka Hemingway
Hemingway was one of the biggest names to miss spring practice while recovering from an offseason procedure. He didn't go through spring for the first time in his career, but he's going to play a massive role for South Carolina this season. 
[Become an NIL supporter of your South Carolina Gamecocks!]
The South Carolina native is going to be a surefire starter, likely in the interior. But he can bounce out to end if needed given the Gamecocks' depth concerns there. 
Hemingway was insanely productive last season, arguably the Gamecocks' best defensive lineman or best defender in general. He finished with 33 tackles, eight for loss, and four sacks. Hemingway was also second on the team with 24 pressures and 16 hurries.
He should be back healthy this summer for offseason workouts, and he'll play a major role defensively and on special teams this season. 
Cason Henry
Henry was one of the more talked-about freshmen at the end of the season, especially during Gamecocks' bowl prep in Jacksonville. 
Shane Beamer heaped praise on him before the Gator Bowl. And Henry entered the offseason in a position to compete for offensive line snaps next season. 
[Subscribe for free to Gamecock Central's YouTube page!]
He missed spring, but Henry will certainly be in contention to play or at worst be part of the two-deep next season. The offensive tackle is massive (6-foot-6, 300 pounds) and moves well and should be a piece offensively if healthy.
His role could be bigger if Jaylen Nichols, who was injured in the spring game, is out for a lengthy amount of time.
David Spaulding
Spaulding is probably the forgotten piece to this secondary. He missed most of last season and all of spring ball, but he has a chance to start for the Gamecocks. 
In two seasons at South Carolina, the Georgia Southern transfer has two total pressures and has allowed 21 receptions on 35 targets for 218 yards. That's an average of 10.4 yards per reception and 6.2 yards per target. 
[Get South Carolina football news and analysis via email]
He has allowed four touchdowns with two interceptions and four pass breakups. In just 149 snaps (83 coverage) this year he allowed four catches on 12 targets for 30 yards, two picks and one interception. Quarterbacks had just a 47.2 NFL rating when targeting his receiver. 
Spaulding is versatile, having played a ton of nickel and safety in his time with the Gamecocks. He's primarily played nickel, but can bump to the back end. That's if South Carolina wants to play DQ Smith or someone else at nickel. 
If healthy, he should log a ton of snaps for South Carolina. 
Mo Kaba and Jordan Strachan 
These two are paired together given they are each coming off ACL tears they suffered on the same day at Arkansas. 
Both, when healthy, are going to start and be integral pieces to South Carolina's defense. Kaba was primed to be a breakout start at middle linebacker before last season. Strachan would have also played a ton of snaps as South Carolina's starting end.
South Carolina is going to need both next season to keep trending upward defensively.  
The post South Carolina players who missed spring with injury who can play big roles in 2023 appeared first on On3.