South Carolina star Brea Beal reacts to being drafted 24th overall in WNBA Draft, explains her defensive mindset
2 min read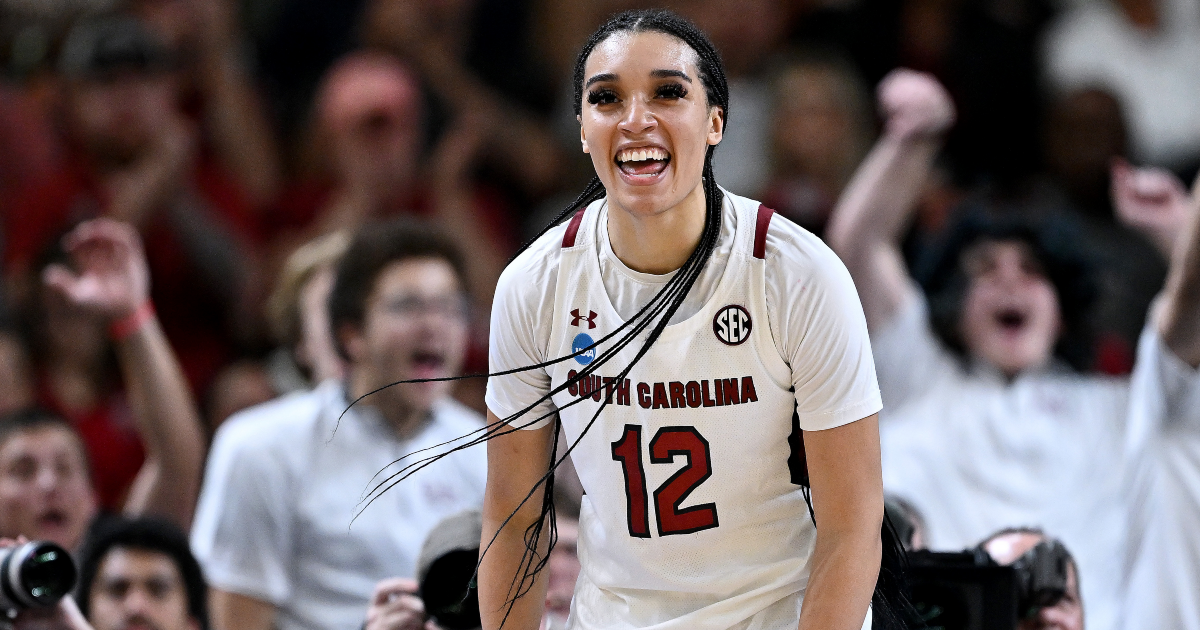 Brea Beal was a part of a historic run at South Carolina the past two seasons, and it led to her to landing in the WNBA. Beal was selected with the No. 24 pick in the 2023 WNBA Draft on Monday by the Minnesota Lynx, where she will team up with coach Cheryl Reeve.
Being a defensive-minded player, Beal believes she can help the Lynx on that end of the floor after they finished with the third-lowest defensive rating in the WNBA in 2022.
"Definitely very familiar with that coach and that team," she told ESPN's Holly Rowe. "It's an honor and a blessing to be here as it is and just be called."
Beal averaged just 6.1 points per game across four seasons with the Gamecocks, but added immense value on defense. She upped her 3-point shooting percentage from 24% to 38% in 2022-23 and was a finalist for the Naismith Defensive Player of the Year. She helped South Carolina to win the national championship in 2022 and was part of a school-record 36 wins this past season before falling to Iowa in the Final Four.
"Just constantly being a dog," Beal said of where her defensive prowess comes from. "Having pride. Going out there with your all. If you have something in front of you, you've gotta go take it."
Beal was the fourth Gamecocks player taken in the draft, joining teammates Aliyah Boston, Laeticia Amihere and Zia Cooke. As she prepares to make the transition from college to pros, she offered some insight on what her mindset is.
"Just continue having the years that I've been having, especially this past year," she said. "Continue being me, embracing me and being the scorer that I was."
The post South Carolina star Brea Beal reacts to being drafted 24th overall in WNBA Draft, explains her defensive mindset appeared first on On3.