South Carolina target Dylan Stewart makes big jump in On3 Industry Ranking
3 min read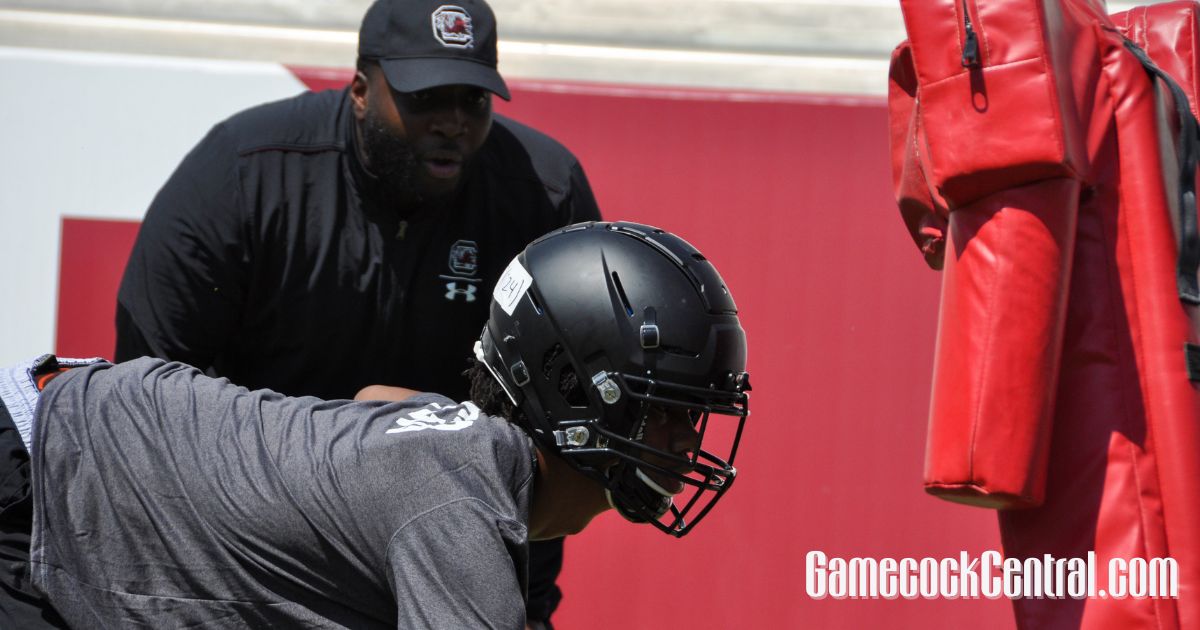 Priority South Carolina football recruiting target Dylan Stewart made headlines last month when he was named On3's No. 1 prospect in the country for the 2024 class.
Now the Washington (D.C.) Friendship Academy five-star EDGE is moving up in the On3 Industry Ranking as well, which includes the rankings from all four major recruiting media sites.
As the cycle continues and other sites update their rankings, the 2024 On3 Industry Ranking now considers Stewart the No. 7 overall prospect and No. 2 EDGE in his class. Prior to the latest updates, Stewart was ranked the No. 23 recruit in the class.
"It's no surprise to see Dylan Stewart move up in the industry rankings after On3 made him the No. 1 overall prospect in the cycle in the last On300 update," On3 Director of Scouting and Rankings Charles Power said. "With Dylan Stewart, it's all about the projectable physical tools and what he's shown so far throughout his high school career on the field. He's 6-foot-5, 230-plus, has plus-length and is a very good athlete. He ran in the 4.6's prior to his sophomore season and I think there's a very good chance he's gotten faster since then. He can bend off the edge, he's explosive, he's productive as a junior as well with 16 sacks. In a year where there's not at this point, a slam book No. 1 and the quarterback cycle is a little down, we like Dylan Stewart as the highest upside pass rusher in this group at a premium position."
The On3 Industry Ranking is a proprietary algorithm that compiles ratings and rankings from all four primary recruiting media services. It is also the industry's most advanced, complete and unbiased measurement.
It weights the primary recruiting media services based on past performance data, and overall scouting and recruiting coverage investment. For football, the algorithm is weighted as follows: On3 (35%), 247Sports (35%), Rivals.com (20%) and ESPN (10%). 
On3's Industry Comparison Tool gives fans the ability to compare all four.
Friendship Collegiate Academy head coach Michael Hunter told On3's Chad Simmons last month that it's Stewart's explosiveness and ability to bend that makes him special.
"It's kind of hard to put a ceiling on him," Hunter said. "Just the growth I've seen over the past two years, if he continues that growth, I think he has a chance to be one of the best, if not the best, player we've ever had come out of here."
South Carolina remains in a major battle with a handful of other programs for the top-ranked prospect with Sterling Lucas taking the lead role for the Gamecocks.
Stewart will next be in Columbia for a visit on April 14, part of a comprehensive schedule of visits planned for the spring.
After visiting Alabama and Michigan lately, he also plans spring stops at Ohio State, Georgia, Penn State, Colorado, Oregon and Tennessee.
The post South Carolina target Dylan Stewart makes big jump in On3 Industry Ranking appeared first on On3.