South Carolina women's basketball: Changing of the Guard
5 min read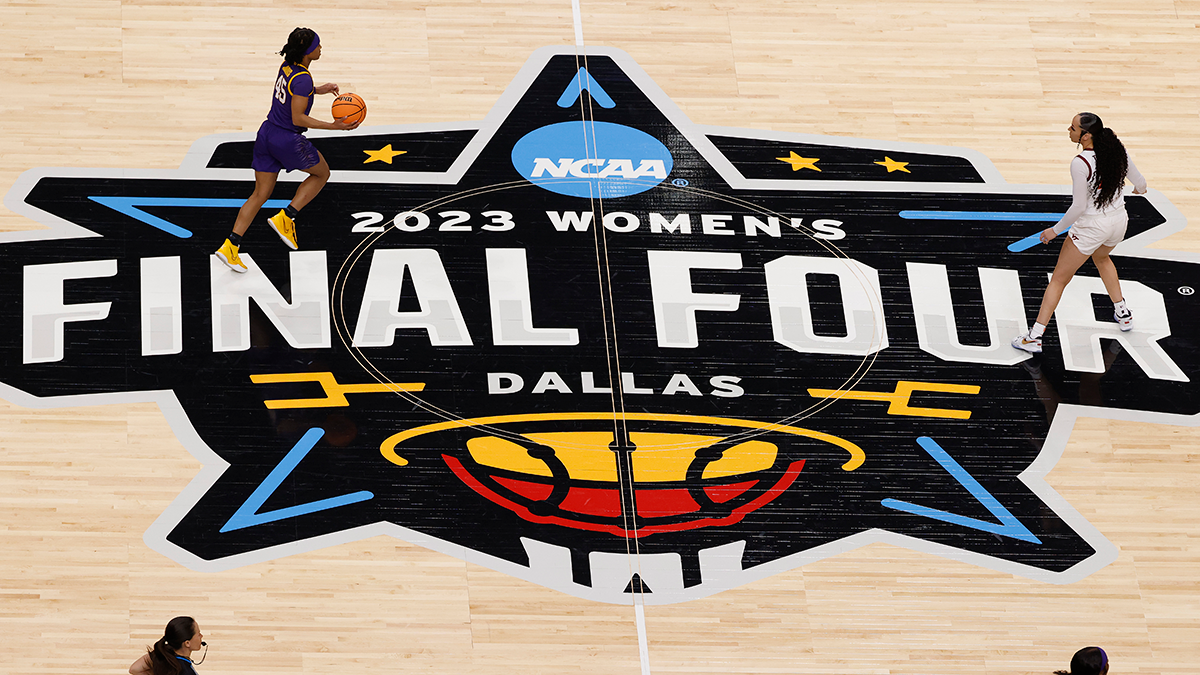 South Carolina Women's Basketball: News • Recruiting • Schedule • Roster • Stats • SEC • Polls • Scholarships
Seismic changes often happen gradually and then all at once. That's the case in women's basketball. The eras of the sport are often defined by dynasties. 
There was Louisiana Tech in the early 1980s, Tennessee from the late 1980s through the 2000s, and UConn in the 2010s. 
In the 2020s, there is … Well it was supposed to be South Carolina. Instead, it's nobody.
The change began gradually, almost imperceptibly. South Carolina won it all in 2017. It ended a streak of four consecutive titles and six in eight years for UConn. South Carolina's win ushered in a streak of four different winners in the next four tournaments.
South Carolina added its second title last season and was supposed to repeat this season to cement its dynasty and make this the Gamecock Era.
Then Iowa happened, and instead of a repeat champion, there is a first-time champion, LSU.
It is clear that the change is complete. It took one of the biggest upsets in the sport's history for Iowa to beat South Carolina. That is evidence of who the premier program is, but more importantly, evidence that this is the era of parity.
[Subscribe to Gamecock Central until Aug. 31 for only $29.99!]
The ratings for this year's tournament were astronomical. South Carolina's semifinal loss to Iowa averaged 5.5 million viewers with a peak of 6.6 million. That was not only the most-viewed semifinal ever, it dwarfed last season's championship game (4.85 million).
The championship game aired on ABC for the first time and drew an average of 9.9 million viewers with a peak of 12.6  million. It was the most-watched women's basketball game ever, despite airing in the middle of the day instead of prime time. 
It also reached those numbers despite not including South Carolina, which has been the biggest draw in the sport the past two seasons. It also did it with UConn, who old scribes will tell you is the only draw in the sport, nowhere in sight.
Only three men's tournament games outdrew the women's final. 
"It's South Carolina and then everybody else," LSU's Kim Mulkey said after losing to South Carolina in February, a game that drew record viewership for a regular season game. She was, happily for her, proven wrong.
The fact that South Carolina could be so dominant all season and then fall short shows there is a bigger pack of contenders than perhaps ever before.
UConn had its streak of 14 consecutive Final Fours and 16 consecutive Elite Eights snapped this season, ending an era of dominance for the Huskies and cementing South Carolina's place atop the sport. But UConn will probably be back in the Elite Eight next season. 
[Become a "FAM" Member, support USC women's basketball]
"It just means the streak is over," Dawn Staley said. "UConn is going to continue to be UConn. They're going to reload. If you see their roster that's coming in and who they're bringing back next year, they'll reload. They'll start a new streak. I don't think any of us that's outside of UConn, we're not panicking. They're going to be who they are."
Aside from UConn, traditional powers like Stanford and Notre Dame had uncharacteristic down years but showed no sign of slipping. Teams like Iowa, Virginia Tech, Louisville, and Indiana are in the midst of new levels of success. 
In the past few years, former powers like LSU (Mulkey), Texas (Vic Schaefer), and Southern Cal (Lindsay Gottlieb) have each hired elite coaches to return the program to glory.
There might be more talent coming out of high school than ever before, and it is getting spread around more than ever. Imagine five years ago the nation's top player picking Southern Cal or LSU.
And yet, like UConn, South Carolina is going to continue to be South Carolina even with the Freshies gone. Staley stockpiles more talent than any other program in the country. The top recruits in the country are willing to sit on the bench for a year or two just to be part of the program.
The depth won't be the same next season, but South Carolina's last two recruiting classes have ranked first and second in the nation. The Gamecocks still might have assembled more talent than anyone else: a high school national player of the year, an athletic marvel, a generational talent, an all-conference center, the most skilled post player the Gamecocks have ever had, and so on.
[Subscribe for free to Gamecock Central's YouTube page!]
The program culture is in place. They proudly believe they work harder on the court and have more fun off the court than any other team. The players take ownership of mentoring the next group of players in order to continue the program's success. 
"A lot of the (alumnae), they come back. They come to practice. They even reach out, and they talk to us about things," Aliyah Boston said at the Final Four. "They want to support us and give us tips where we are, and they just want to see us grow. For us helping the underclassmen right now, they're our sisters. We want to see them shine because we understand at some point we're not going to be on the same team as them, and they're going to be the new leaders of the program. So we want them to continue the tradition that we have."
After South Carolina beat Tennessee in the SEC Tournament, someone asked Staley if it was special to beat Tennessee. Somewhat puzzled, Staley said, "No, we beat them for our first one."
The implication was clear. We're the ones winning these things. Tennessee is the team that needed almost a decade to get back. In this era of parity, there is no single team dominating. Everyone is beatable. Everyone feels like they can compete for a national championship.
The post South Carolina women's basketball: Changing of the Guard appeared first on On3.