South Carolina women's basketball Insider Analysis: Iowa
2 min read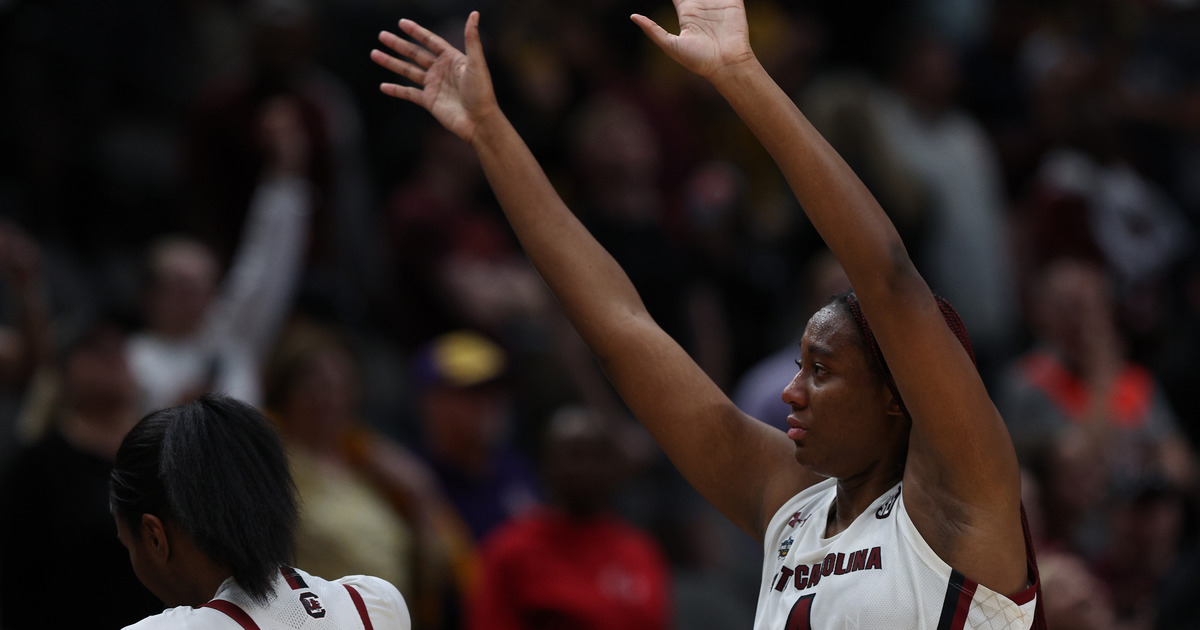 South Carolina Women's Basketball: News • Recruiting • Schedule • Roster • Stats • SEC • Polls • Scholarships
– Iowa borrowed its defensive gameplan from Stanford and left South Carolina's guards wide open. Against Stanford, Bree Hall and Brea Beal combined to hit 4-8 from three to make Stanford pay for the choice. 
Against Iowa, that pair combined to shoot just 1-8. Hall took all four of hers from her sweet spot on the elbow but said being unguarded disrupted her rhythm.
"Being that wide open, it's like whoa, I'm so wide open. Our game is not three-pointers, it's drive and get the ball inside, so it's definitely a bait," Hall said. "It's hard. It's really tough to choose what you want to do."
– Raven Johnson hit three of South Carolina's four threes and was 3-6 from behind the arc. She finished with 13 points and four rebounds in 29 minutes and shot 5-11 overall. 
However, the rough edges in her game also showed. Johnson had a silly foul and a careless turnover. She missed some wide-open shots that she should be able to make.
Johnson is clearly the point guard of the future, though, and she has a healthy summer to clean up some of those weaknesses.
[Become a "FAM" Member, support USC women's basketball]
"Raven is our future. Raven has a bright future. She's got some great instincts as a point guard," Dawn Staley said. "So when she's able to keep those instincts the way they are but also just be a little bit more patient about seeing other options, she's going to be a terrific point guard. So she's a pro in the making, and I'm super proud that she's on our team and she's going to represent our team and our university."
– At halftime, South Carolina seemed like it had the advantage despite being down one because it had gone through the first half without Aliyah Boston. But the officiating, which seemed to vacillate between a tightly-called game and swallowing the whistle, seemed to get Boston out of her rhythm for the entire game.
She seemed overly cautious at times, trying to avoid picking up another foul, while getting repeatedly hammered on her own shot attempts.
– This was probably the only time this season South Carolina looked like it was the reactor instead of the instigator. In other close games, like Stanford, Georgia, and Ole Miss, South Carolina took the early punch, adjusted, and then imposed its will. That never happened Friday.
"I don't think we felt pressure to win the game," Staley said. "I thought we approached it, it felt like any other game. We just didn't perform. We didn't make more plays than we needed to make, especially down the stretch. That hasn't been us all season long."
The post South Carolina women's basketball Insider Analysis: Iowa appeared first on On3.