South Carolina women's basketball: Raven Johnson named to USA AmeriCup team
2 min read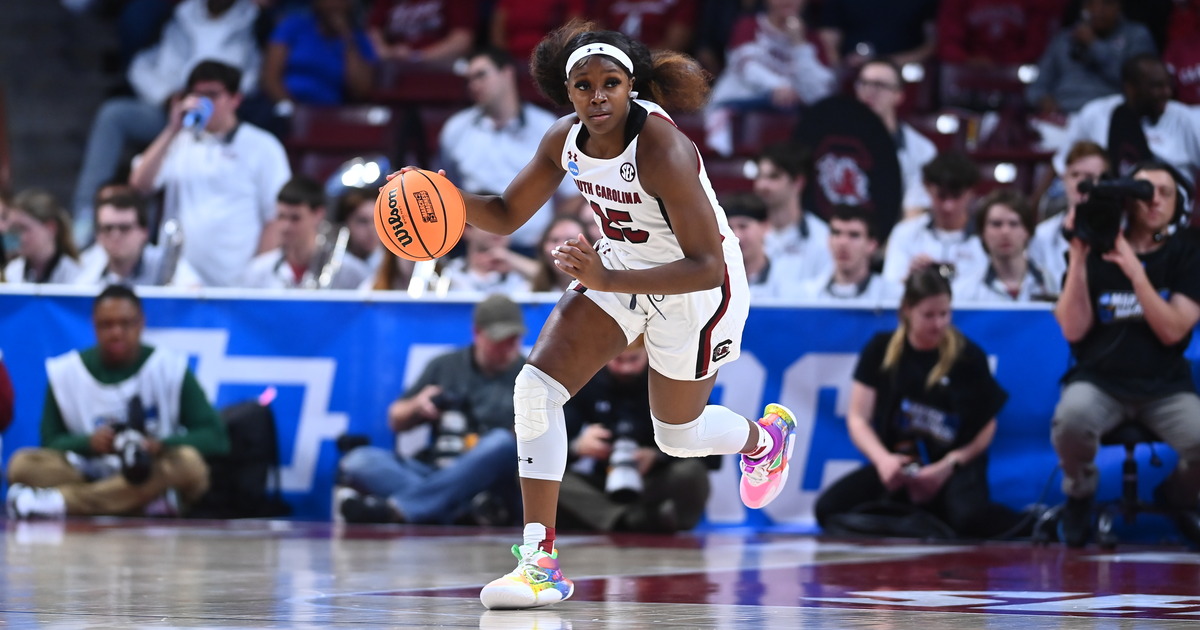 South Carolina Women's Basketball: News • Recruiting • Schedule • Roster • Stats • SEC • Polls • Scholarships
Raven Johnson is one of eight players named to the USA AmeriCup team, USA Basketball announced late Sunday night. 
Johnson was one of 22 players invited to AmeriCup team trials. USA Basketball trimmed that group Sunday. Eight players, including Johnson, have been named to the team. Five players were named finalists and will be invited back for AmeriCup training camp to compete for the final four roster spots.
Johnson is a rising redshirt sophomore point guard for the Gamecocks. She missed all but two games of her freshman season due to a torn ACL. Last season, Johnson split time with graduate transfer Kierra Fletcher as she worked back to full strength. 
[Subscribe to Gamecock Central until Aug. 31 for only $29.99!]
Johnson averaged 4.2 points, 3.4 assists, 2.6 rebounds, and 1.1 steals per game despite playing just 18.7 minutes. She was at her best in big games, including a 14-point, seven-assist game at UConn, 10 points and three assists against LSU, playing all but two minutes of the SEC championship game, and scoring 13 points in the Final Four against Iowa.
The AmeriCup tournament will be July 1-9 in Mexico, and Johnson may not be the only Gamecock there. Kamilla Cardoso is a member of the Brazilian national team. She was the MVP of the South American Championships last summer. Cardoso led Brazil to the tournament title, which qualified them for the AmeriCup tournament.
[Become a "FAM" Member, support USC women's basketball]
The eight players named to the USA team are Johnson, Lauren Betts (UCLA), Rickea Jackson (Tennessee), Rayah Marshall (Southern Cal), Charisma Osborne (UCLA), Laila Phelia (Michigan), Angel Reese (LSU), and Jewel Spear (Tennessee). 
The finalists are Janiah Barker (Texas A&M), Makira Cook (Illinois), Abbey Hsu (Columbia), Chance Gray (Oregon), and Aneesah Morrow (LSU).
Gamecocks Chloe Kitts and Talaysia Cooper, plus Camden native Joyce Edwards, were all invited to the U19 team trials. The 12-player team is expected to be announced Monday, May 15.
The post South Carolina women's basketball: Raven Johnson named to USA AmeriCup team appeared first on On3.