Steve Sarkisian names EDGE standouts after opening days of spring practice
2 min read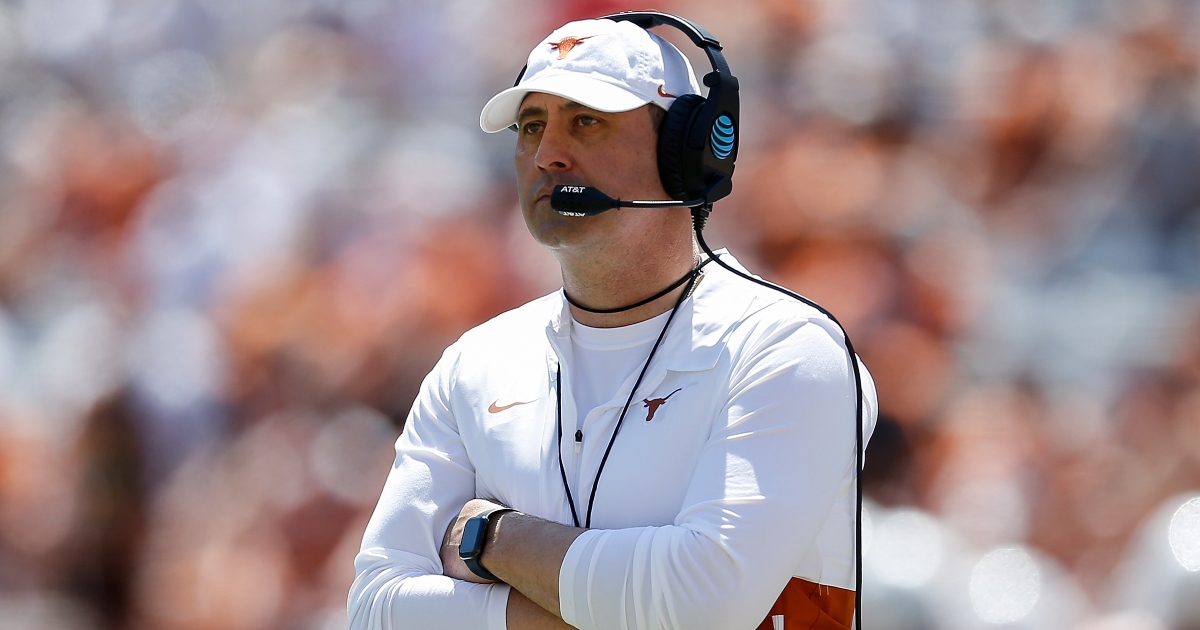 As spring practice continues in Austin, certain players have started separating themselves from the rest of the pack with their performance at practice. The EDGE position has become one of the most coveted in college football, and after a recent practice, Texas head coach Steve Sarkisian spoke on whose been standing out from that spot.
"I think Ethan Burke has done a nice job, I think that we've seen flashes out of him. I think we've seen flashes out of J'Mond Tapp, I think there's some position flexibility in Jaray Bledsoe, I like the prospect of Colton Vasek. I hate it if I'm leaving somebody out, but again we've got a long way to go with that spot," Sarkisian admitted.
It's clear that Sarkisian is high on some of his younger edge-rushing talent, but their veteran force that will likely start at EDGE for Texas this season is junior Barryn Sorrell. Sorrell lead the team in sacks last season earning honorable mention All-Big 12 honors, and this season, Sarkisian is focused on increasing his production.
"I think Sorrell clearly with the experience that he's had that he's played with, we feel strongly about that. And if we can create more activity out of him, I think he had 5.5 sacks last year. If he is that front line guy for us can we get that number up closer to 10, what would that look like for us as a defense?" Sarkisian asked. "But in the end we're always trying to find complimentary players and how do we generate that pass rush that we so want, right?"
The more dangerous pass rushing options the Longhorns can roll out this fall, the better off their defense will be, as they'd be able to free up Sorrell and other players to not only get to the quarterback, but get them on the ground.
"I think we're one of the top teams in the country at pressuring the quarterback a year ago, we didn't always get the sack numbers, but we got pressure on the quarterback. But ideally we'd like to get the sack number up because that means we're creating negative plays and it probably means we're getting off the field on third down which is a huge point of emphasis for us this spring and then gong into the fall," Sarkisian said.
Sarkisian and his edge rushers can be seen at Texas spring game, which is set to take place on Saturday April 15.
The post Steve Sarkisian names EDGE standouts after opening days of spring practice appeared first on On3.