Sunday Buzz: Kansas State transfer movement and a major football visitor
2 min read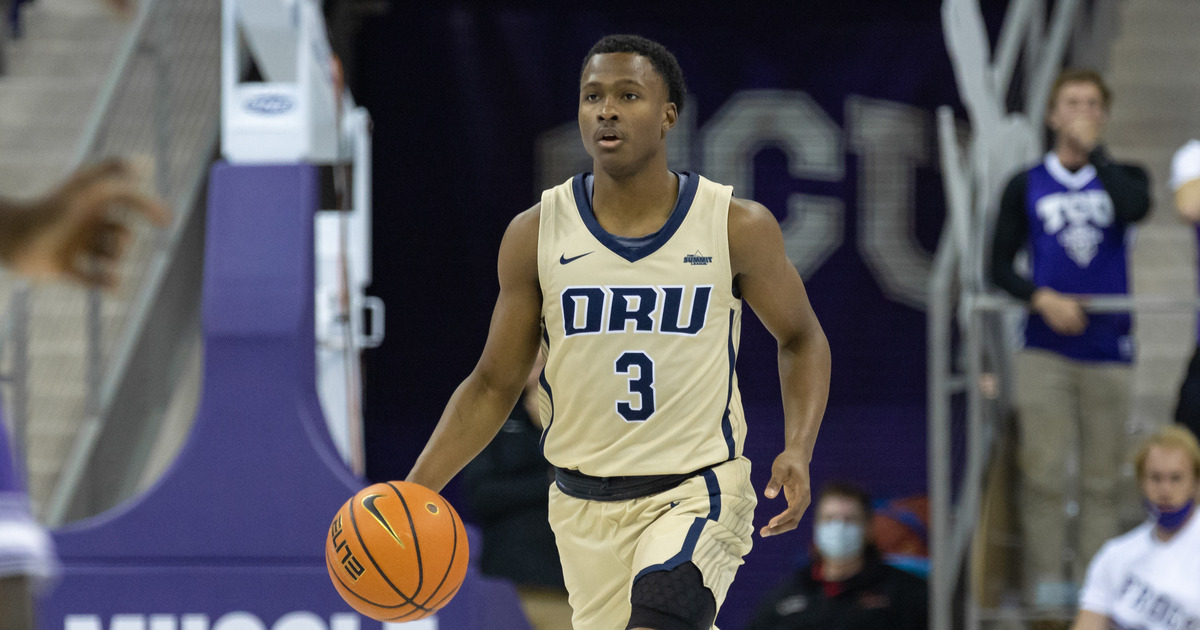 KANSAS STATE AWAITS ESTRADA
Just like others, KSO has expressed much more confidence in Kansas State landing Aaron Estrada than any other transfer on the market. That includes Oral Roberts guard Max Abmas, who made his way to Manhattan for a K-State visit over the weekend.
A lot of the chatter behind the scenes has been favorable for the Wildcats, and that has continued. In fact, Estrada has canceled one of his visits to the four contenders. He will not be making the trip to Tallahassee to see Florida State.
He has already visited Cincinnati and Alabama. Early reactions that we have received after his Alabama visit have the arrow still pointed towards Kansas State, per sources. The plan is for him to be in town on Thursday, and it should be the last visit he takes before making his college choice on April 29.
BOGANOWSKI MAKES HIS WAY TO MANHATTAN
Saturday brought us the most clear indicator about what program that Junction City linebacker Michael Boganowski is favoring the most when he visited K-State. He is the lone major target to visit for two spring ball practices in Manhattan and did so soon after making his visit to Kansas.
He visited Lawrence on April 10 and followed that up with visits to Kansas State on April 11 and April 15. Because of that, I wasn't even against the notion that perhaps he should be placed on "commit watch", though I don't think it seems to be in the cards at the moment.
The vibe still seems to be that he'll entertain the likes of Michigan, Florida State, Washington and Tennessee and even the Jayhawks, but everyone is still under the impression that it should come down to K-State and Oklahoma.
I like where the Wildcats are positioned for the top player in the state, and the social media imprint and activity from his father would suggest the same.
ABMAS DEPARTS K-STATE
After all of the travel complications that were associated with Abmas' visit to Kansas State, I thought there might be a chance that he could push his departure date back a day since he didn't land in Manhattan until around Noon on Saturday.
Instead, he was accompanied by the K-State coaches at the Manhattan Regional Airport just before Noon on Sunday, so that was not the case. According to the flight logs, the plane departed for Dallas-Fort Worth at 10:54 a.m.
The Wildcats will have to hope that they did enough in what amounted to less than 24 hours on campus for the Kansas State transfer target.
The post Sunday Buzz: Kansas State transfer movement and a major football visitor appeared first on On3.