Swamp Secrets: Florida Gators recruiting intel from the trail
4 min read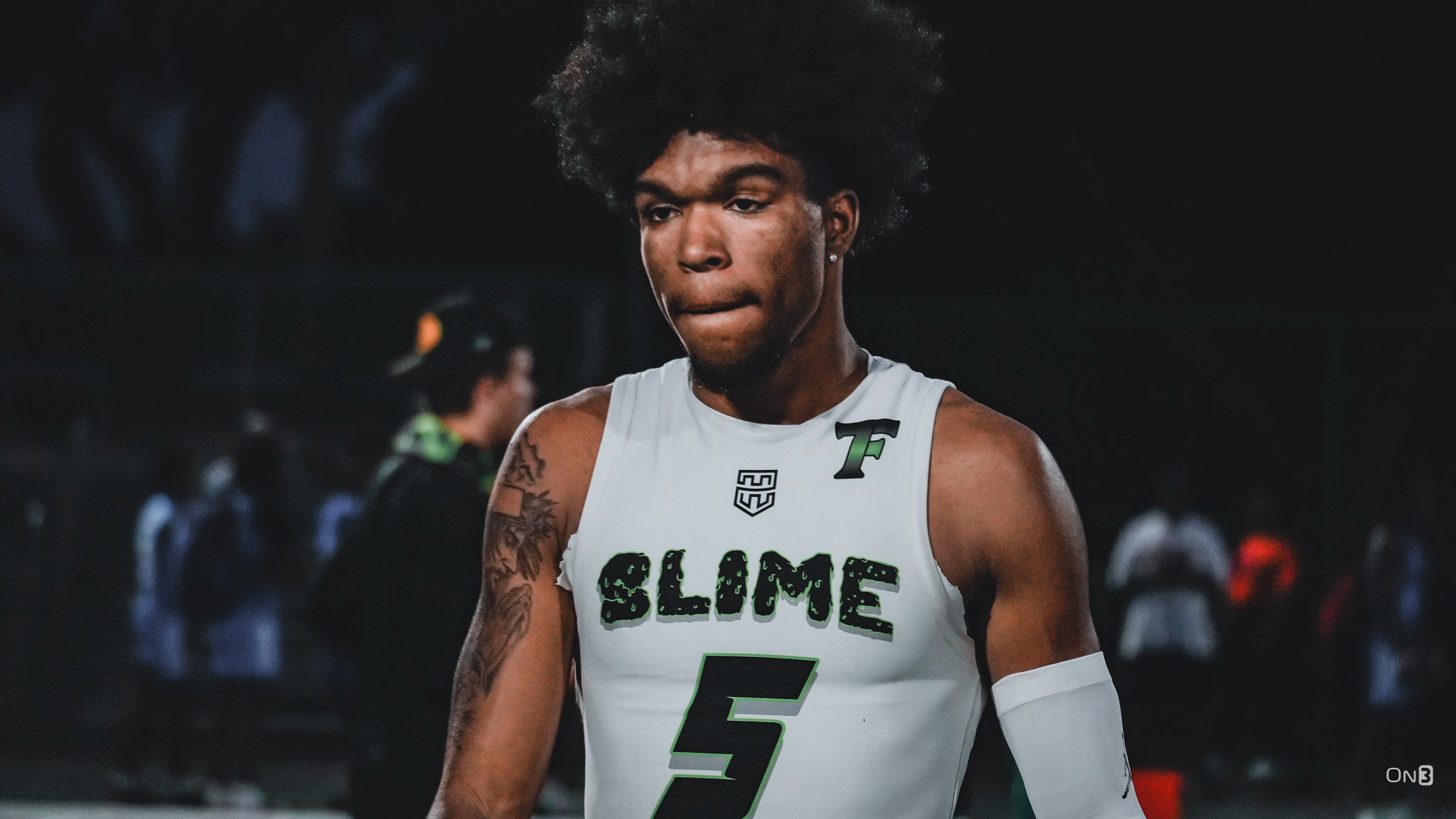 Welcome to Swamp Secrets.
Here, Gators Online recruiting insiders Corey Bender and Keith Niebuhr take a closer look at Florida's efforts on the trail and offer up the latest intel.
Let's get started …
Florida surges to the top for 4-star Tampa receiver
Four-star receiver Terrance Moore of Tampa Catholic (Fla.) said after visiting the Gators two weeks ago Florida had moved way up his list.
Now we know just how far the Gators have risen.
According to a trusted source — Moore himself — Florida has shot up all the way to No. 1. That's right, No. 1.
This is a hugely significant development because there are some who believe Moore has the potential to become a top-10 receiver nationally in the 2024 class when all is said and done.
He's raw and has only played varsity football for a year.
But with his size (6-foot-4 and 190 pounds) and somewhat freakish leaping ability, Moore has become among the most heavily recruited receivers out there.
Who is Florida's main competition?
Right now, Clemson and Tennessee are two to watch.
Gators coach Billy Napier and receivers coach Billy Gonzales are said to be working this one hard and their efforts seems to be working. A source close to Moore's recruitment told us the player is diligently researching Florida these days, a sure sign of his strong interest.
One other thing that doesn't hurt: His mom is a Gators fan.
Tampa Catholic begins spring practice April 24. Look for Auburn and Oklahoma to visit that day. We're not yet sure when the Gators will be there. — NIEBUHR
Gators positioned best for another On300 linebacker?
Kris Jones, an On300 linebacker from Stafford (Va.) Mountain View, has scheduled official visits with Florida (June 2) and Georgia (June 16). We reported that Sunday.
Now, here's what else we can tell you:
Those two SEC programs are very high on the Virginia native's list. Michigan, Ohio State and Penn State are in the mix, too, but Florida is the school with the most current buzz.
Inside linebackers coach Jay Bateman, a Virginia native, has provided a home-like feel and is doing an outstanding job here. And, UF's recent recruiting success has grabbed Jones' attention.
Earlier this week, a source told me the Gators are doing the best job of putting everything out on the table. That was echoed when I spoke with the recruit himself. Jones said Florida is the school he probably has the best relationship with right now, followed by Georgia.
With a strong official visit in June, the Gators could make a major splash in the headlines. Florida currently leads the way in the On3 Recruiting Prediction Machine — and I agree that it should. — BENDER
Although the Gators have reeled in QB Austin Simmons …
Despite having one 2025 quarterback (Simmons) committed, Florida continues to recruit others. With the possibility of Simmons reclassifying, Gators coach Billy Napier and offensive analyst Ryan O'Hara continue to cast a net for 2025s.
Carter Smith is one signal caller I'm told is still very much wanted in Gainesville. The 4-star prospect from Fort Myers (Fla.) Bishop Verot is On3's No. 2-ranked quarterback and No. 14-ranked prospect overall for '25, so he is ranked significantly higher than Simmons.
When Smith visited for the Orange & Blue Game last week, he was told nothing has changed and a lot can happen over the next year and a half. With UF's combination of athletics, coaching staff and fan base, Smith said "it's hard to not want to go there."
The Gators are near the very top along with the likes of Miami, Florida State, LSU and Ole Miss. Simmons is viewed as a future starter in Gainesville, but you can't handcuff yourself this early. I'm hearing it's nearly 50/50 Simmons reclassifies, so we will keep close tabs on this. — BENDER
More positive momentum in Tampa
Jameer Grimsley, another Tampa Catholic product, is a 4-star cornerback whose stock is soaring. And that makes sense. He's listed at 6-foot-2 (he says he's 6-3) and 185 pounds and runs the 100 meters in under 11 seconds.
Grimsley visited the Gators last week and by all accounts, that went well.
Secondary coach Corey Raymond has done a great job bonding with Grimsley — who is big on relationships — in a short period of time.
Penn State was Grimsley's first big offer and that program should be applauded for this strong early evaluation. He's extremely high on the Nittany Lions so keep an eye on James Franklin's team. Also, schools such as Alabama, Florida State, North Carolina and Texas A&M are in the mix. Stanford offered earlier this month, so we know his academics are strong, too.
Florida, which offered March 23, has some work to do here … but here's the good news: We're told the Gators were not too late to the party. In fact, Florida has moved into the conversation based on last week's visit.
"Big move," a source called it.
Should Florida offer Grimsley the chance to take an official visit, he's likely to do it. His combination of length and speed makes him an attractive target. — NIEBUHR
Anonymous quote from a recruit …
–"I think the (Florida) defense is going to be good, but I don't want to judge them off the spring game because the offense wasn't good at all."
The post Swamp Secrets: Florida Gators recruiting intel from the trail appeared first on On3.