Take 2: Who would be Auburn's biggest get at receiver for 2024?
3 min read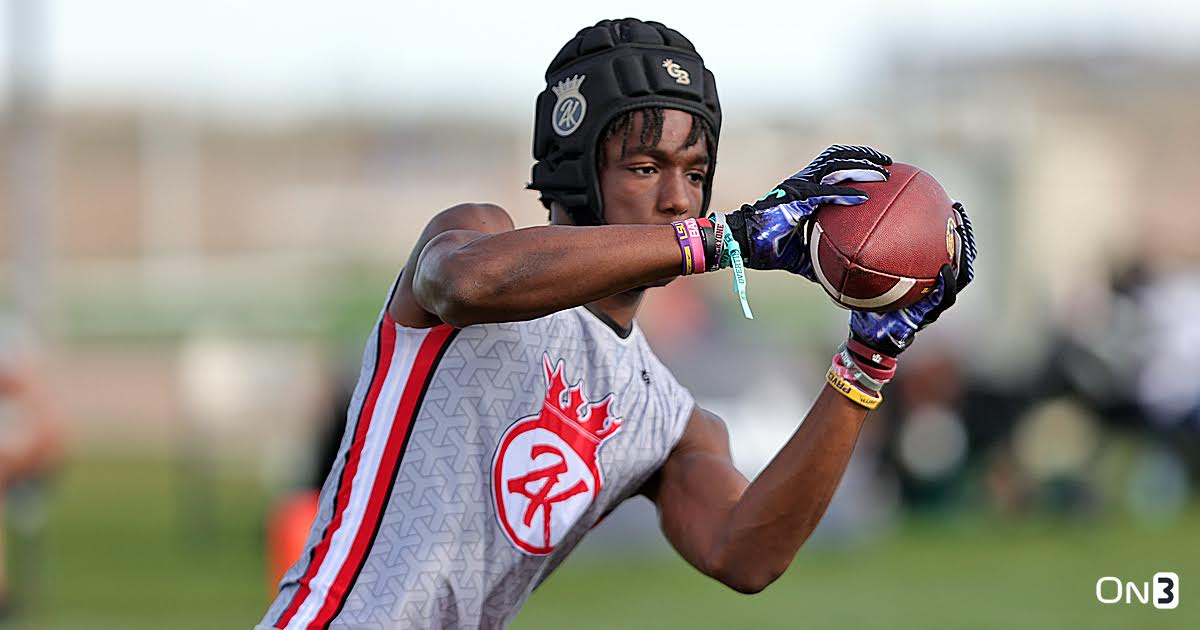 Welcome to Take 2, where Auburn Live's Cole Pinkston and Keith Niebuhr give their thoughts on Auburn football recruiting. Today's topic: Who would be Auburn's biggest get at receiver for 2024 and why?
Here are their choices …
COLE PINKSTON: Cam Coleman, of Phenix City (Ala.) Central, is a default answer for pretty much anyone paying attention to Auburn recruiting, and he should be. He is a top talent in the country, he's tall, lengthy, and runs great routes to go along with it. It would be a monster win for Auburn to land him.
But for me, Mario Craver of Clay-Chalkville (ala.) is my top pick, or at least on the same level as Coleman. Looking at today's football, smaller, quicker receivers have a place. It's all about route-running in my opinion. The best receivers are the best route runners; The ones who find a way to get open.
Auburn has had an issue with receivers getting open on a consistent basis. I've seen Craver in a game setting, and getting open wasn't an issue. He didn't get thrown to as much as I thought he could have, but that wasn't always his fault. He plays at a high level of high school football in the state of Alabama as well (class 6A).
I saw Craver compete against the top talent the southeast has to offer, and mostly against older competition (the class of 2023) at last year's Under Armour Next Camp. He was the best receiver at camp that day.
Craver is a strong talent and has some of the best change-of-direction I have seen in a receiver for the 2024 class. Auburn has a realistic shot of landing him as well. He can be very successful in an offense that would utilize him in the slot as well as all over the formation in order to win with speed and excellent routes.
Not to mention, for a short guy, Craver has tremendous leaping ability, and pretty good hands.
I realize Coleman is the obvious pick, but I really believe Craver has every bit the same value. I think he's that good.
The state of Alabama has two top Auburn receiver targets
KEITH NIEBUHR: Interesting pick there from Cole. And while you have to love what Craver would bring to the Auburn offense, I just keep coning back to one guy at this position over and over and over. And it's Coleman.
So, the basics on him are this: Tall, lengthy, great catch radius, very good speed (especially for his size), good in the open field, good hands, excellent leaper, plays hard. I'm sure I'm forgetting something but the bottom line is, he can play — AND — he appears to love playing. I never underestimate that last part.
Then, factor in that Auburn coach Hugh Freeze loves tall receivers.
Lastly, and this is what pushes Coleman over the top for me by a lot, it's that 1. He's a local and 2. Landing him would be a hugely significant win given who Auburn is competing against and the fact the Tigers haven't signed any of the three most recent 4-star receivers from his school (most notably Justyn Ross, who played at Clemson). Everyone wants Cam Coleman — and I still maintain that who you beat to sign someone probably is more important than how many stars that player had.
He's the guy here who stands alone.
The Coleman File …
-Coleman has visited Auburn twice this year. Both visits came in March. He doesn't yet have a date for his next visit.
-He's listed at 6-foot-3.5, 190 pounds and is the No. 10 receiver nationally according to the On3 Industry Ranking, a weighted average that utilizes all four major recruiting media companies.
-Auburn leads big for Coleman in the On3 Recriting Prediction Machine but the likes of Alabama, LSU, Clemson, Florida State and others are heavily involved.
The Craver File …
-Craver is 5-9 and 150 pounds; he's the No. 37 receiver recruit in the country.
-Earlier this week, he told Auburn Live that Auburn and Florida were his top two at the moment. (Full story HERE)
The post Take 2: Who would be Auburn's biggest get at receiver for 2024? appeared first on On3.