Talented South Florida DB Ricky Knight III excited for return to Florida State this weekend
3 min read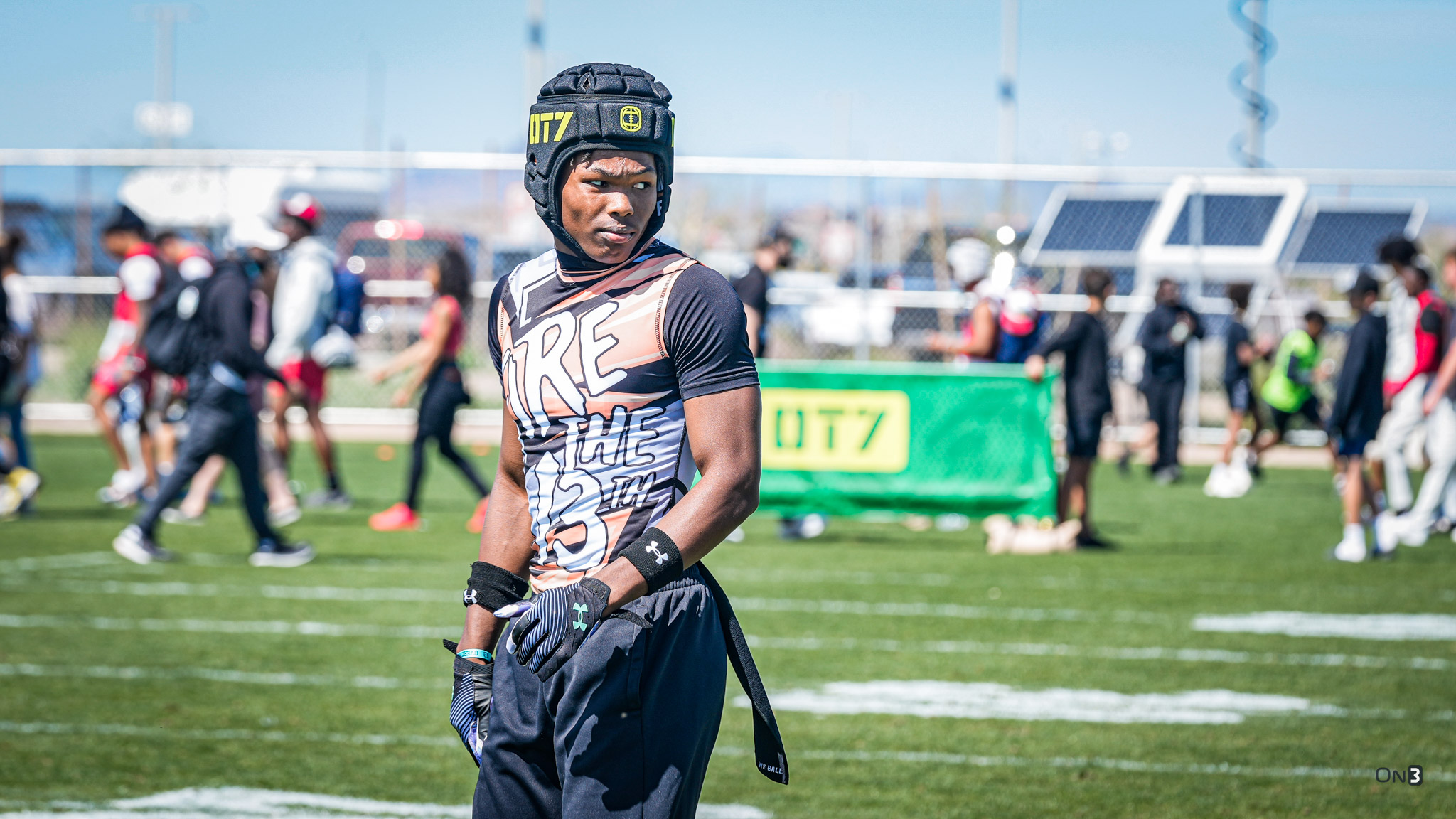 With the Florida State football team set to host its second spring scrimmage this Saturday, there are a number of big recruiting targets coming to Tallahassee. However, there are a few targets that are worth watching a little closer.
Three-star defensive back Ricky Knight III, who already took a visit to Florida State in January, will be back on campus again Saturday to get an even closer look at the 'Noles.
And it's clear from his social media posts he is excited to see the Seminoles in action.
Knight is listed as an athlete by On3 and is ranked the 37th-best athlete in the country as well as the 67th-best player in the state of Florida. He plays at The Benjamin School in Palm Beach Gardens.
"The last time I was there, I got a tour of the campus, a photo shoot, and I also got to watch [the Tour of Duty workout]," Knight told Warchant. "This weekend, I get to see a geared up-practice."
When asked what he's looking forward to seeing, Knight mentioned watching new defensive backs coach Patrick Surtain Sr. working with his players, and also the level of play on the field.
"[It] allows me to really see the competitiveness amongst players, and I get to see Coach Surtain work with the DBs live in action," Knight said. "I also want to see how well this team is really starting to jell together. I'm going to be looking for how they communicate amongst each other and also how they compete amongst each other."
Since his last visit in January, Knight's relationship with Surtain seems to have developed nicely.
"Me and Coach Surtain have a great relationship," the South Florida product said. "He is always communicating with me and reaching out to me as much as possible."
Knight is currently listed with a 95.2% chance of going to Florida State, according to the
On3 Recruiting Prediction Machine. Other schools listed include Miami, FAU and USF. However,
out of those four, it looks like FSU and Miami are the only schools he has taken multiple visits to.
In looking forward to this weekend, the three-star DB also touched on what his conversation with Florida State coach Mike Norvell was like last time around.
"He basically let me know that he is looking for someone who is willing to be pushed and
looking to get better. He will not accept laziness or guys who bring the team down. He told me
that if I come to FSU I will be pushed to become the best player I can possibly be."
Stay connected with Warchant.com throughout the weekend for coverage of Florida State's scrimmage visitors.
***Discuss this article with FSU fans on the Premium Recruiting Board.***
The post Talented South Florida DB Ricky Knight III excited for return to Florida State this weekend appeared first on On3.