TCU, Alabama making strong moves for WR Josiah Martin
2 min read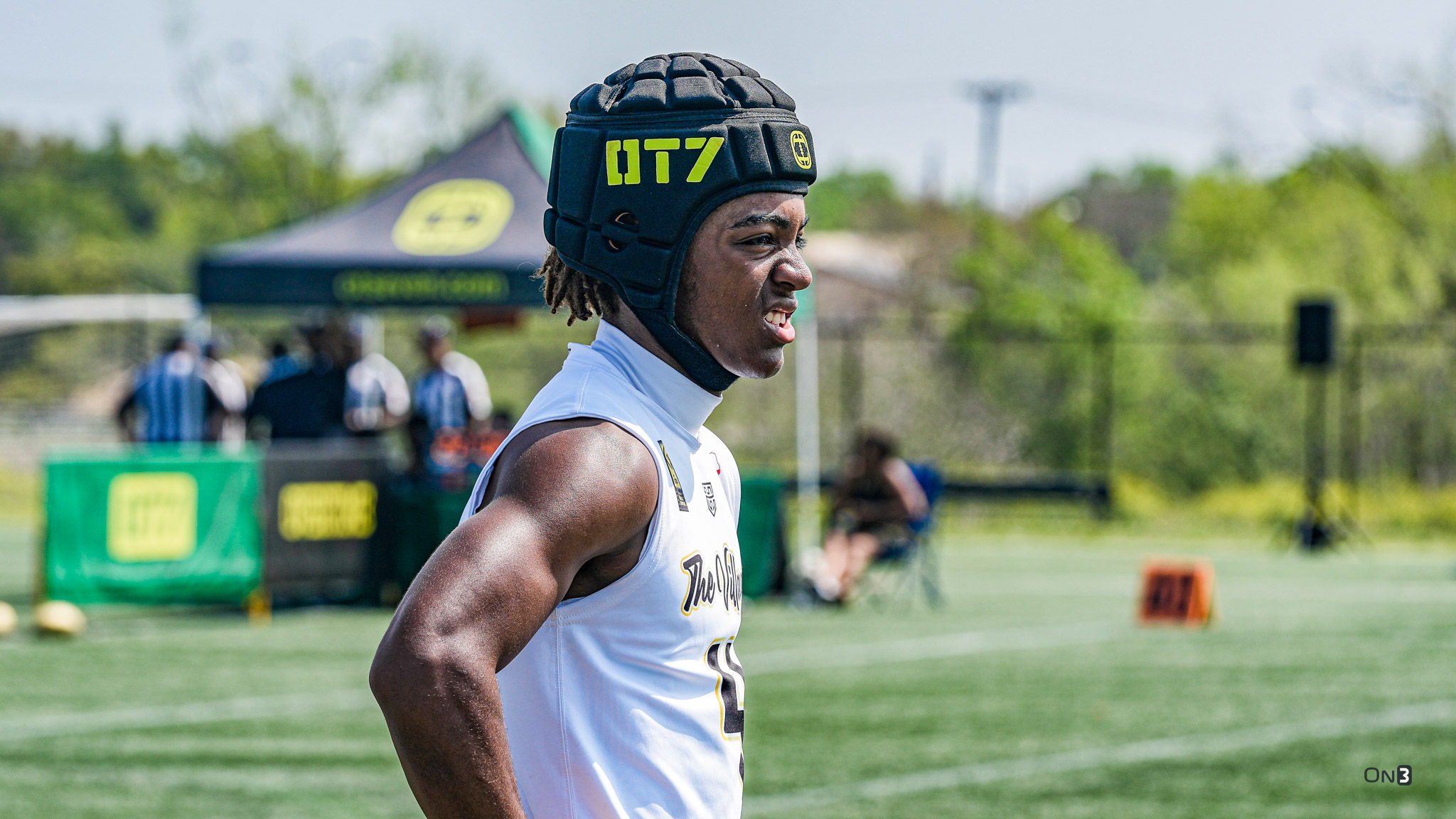 Josiah Martin saw the offers pile up last season as the Denton (Texas) Guyer pass-catcher enjoyed a breakout season.
Schools like Ole Miss, Baylor and Tennessee were among the early programs that caught Martin's eye. In recent weeks, as schools continue to extend overtures and begin to seriously recruit the three-star wide receiver, two have really stood out from the pack.
That group includes TCU and Alabama.
Martin, the No. 76-ranked wide receiver in the nation for 2024, was in Fort Worth last month. He not only meshed well with Horned Frogs receivers coach Malcolm Kelly, but was impressed by the coach's track record.
"Nothing about the facility or the practice stood out," Martin started. "What stood out was Coach Kelly. My family and I had lunch with him and we talked for about 2.5 hours — not about football, but life in general. He wanted to see where my head was at and I wanted to see where his head was at, and that's the type of coach that you want to play for. He wants you to be developed — and that's not to mention the players he has developed and the people he's put out into the NFL."
"He's going to have two more at the top five (of the WR position) this year," Martin added, on Quentin Johnston and Derius Davis. "That was my favorite part about the whole visit. It opened my eyes a lot and they're here to stay. They're not going anywhere."
Alabama offer was an eye-catcher for Martin
Martin is aiming to get to Alabama in April after landing an offer from Holmon Wiggins and the Crimson Tide last month.
Martin labeled Alabama as his "dream school."
"It caught me by surprise," he told On3. "It's my dream school in fact. My dad went to Alabama State, to get one up and go to Alabama — I was honestly shocked when it came in from Coach Wiggins. I was hearing from Alabama, but there was something about being on the phone with 'Bama. My brain couldn't comprehend when he offered, but it was a dream come true."
Wiggins has been the driving force for the Tide with the 6-foot, 170-pounder. A visit is in the works.
"He was very honest with me and told me every coach on the offensive staff, including (Nick) Saban watched my film," Martin recounted. "He told me what he wanted to see more from me, as far as film and improving, and I love it. That was my favorite part, and I can't wait to get down there. It's gonna be one of my closest visits and I'm gonna be visiting them real soon."
The post TCU, Alabama making strong moves for WR Josiah Martin appeared first on On3.