Tennessee broadcaster botches Kentucky home run call after confusion over play result
1 min read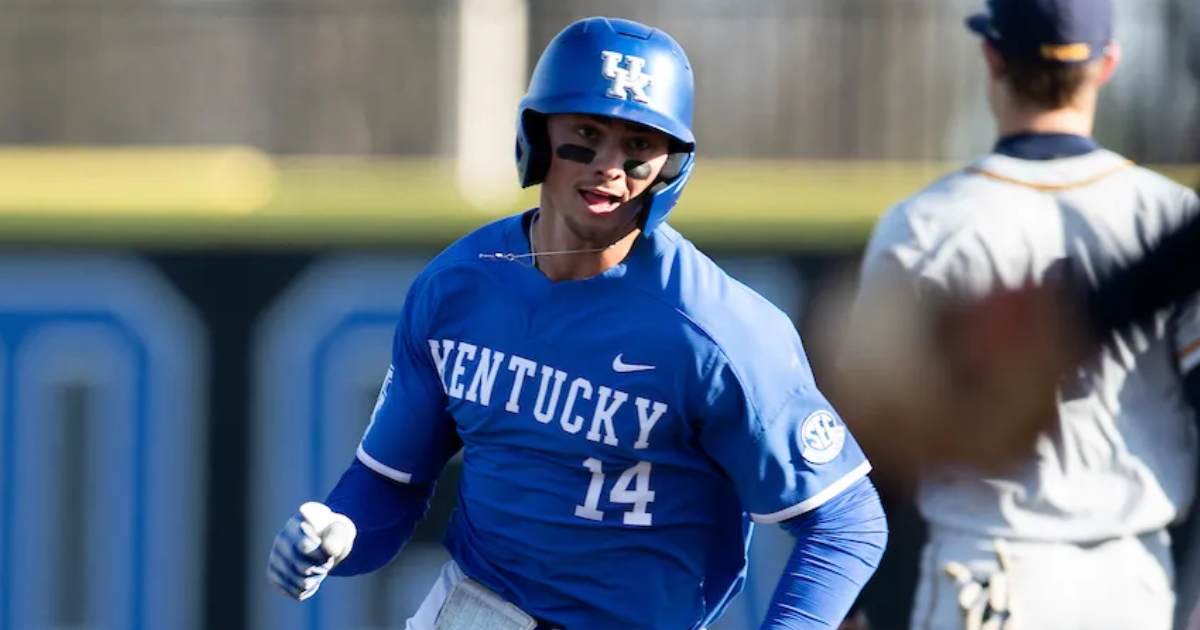 No. 23 Tennessee entered Sunday's game against No. 17 Kentucky looking to pull off the SEC series sweep at home.
Things looked to get off on the right foot for the Vols after center fielder Hunter Ensley appeared to catch a long ball from UK 1B Hunter Gilliam. Ensley bounced off the wall and the play-by-play commentator on the SECN+ broadcast was convinced the Tennessee outfielder had made the spectacular play.
The only problem — Gilliam was still running the bases and the ball was out of the park. The homer would score two runs for the bat Cats and make way for Kentucky to take a 3-0 lead to end the top of the first inning.
"I thought he caught it, but the ball just went off his glove and over the fence for the home run," the announcer explained after realizing Gilliam went yard in the opening inning.
Catch the rest of the series finale on SECN+ and the ESPN app as the Wildcats look to salvage game three.
The post Tennessee broadcaster botches Kentucky home run call after confusion over play result appeared first on On3.