Texas checks key boxes for Daniel Calhoun
2 min read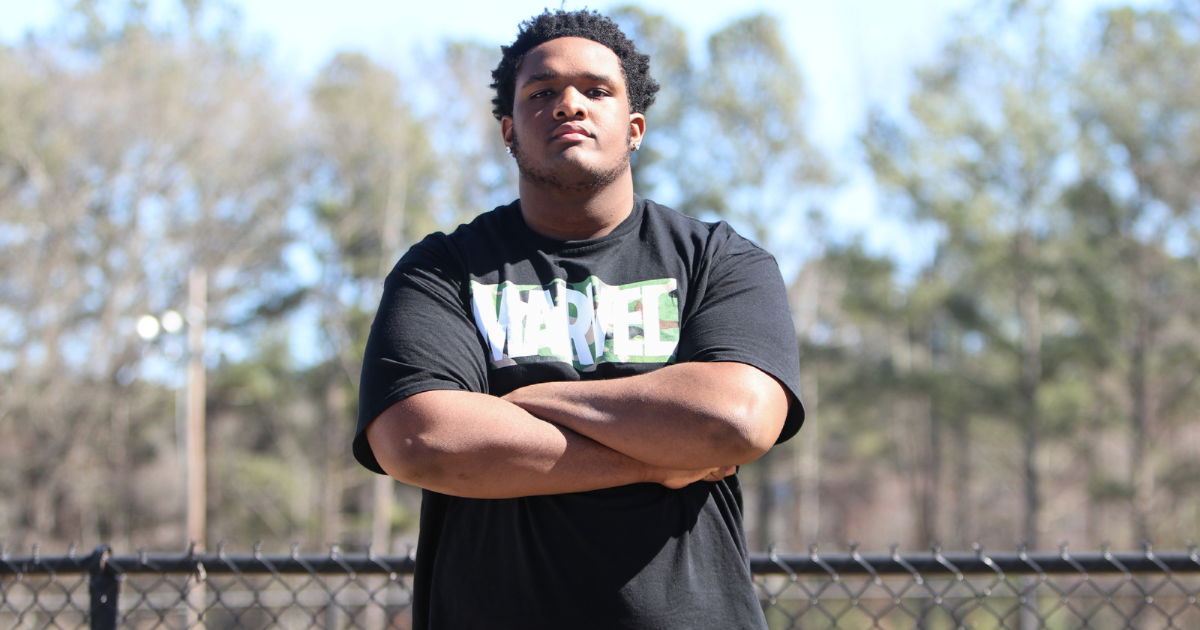 Austin, Texas – The Texas Longhorns hosted On3 Industry Ranking 4-star offensive tackle Daniel Calhoun for the Spring Game Saturday.
It was the first visit to Texas since April of 2022, and the Longhorns checked some key boxes ahead of June 23-25 official visit.
"What really stands out is they are developers of talent," Calhoun told Inside Texas Saturday. "Coach (Kyle) Flood develops offensive lineman. Coach (Tashard) Choice knows offensive linemen too having played running back, and develops his players."
What also helps the Longhorns chances with one of the nations most heavily sought prospects is seeing what Kelvin Banks Jr. has accomplished in a short amount of time.
"Most definitely. Seeing that he (Banks) started as a freshman helps Texas. They are developing their players."
Calhoun first made a visit to Texas in April of 2022. The second trip helped Texas much more than the first trip.
"The fan support was really good. Better than last year. I got in late in April, so I had more time this visit. Texas has a really good program and a good team. They are very high on my board."
Calhoun has a full June official visit schedule. And quite the competition for Texas. The No. 5 ranked offensive tackle in the 2024 cycle will make visits to Georgia June 2-4, Alabama June 9-11, Tennessee June 16-18 and Texas June 23-25.
Daniel Calhoun Personal Life File
Daniel Calhoun had the benefit of coming up underneath the wing of two brothers – Vincent at Minnesota and Chris at Wake Forest – that played major college football. "I really try to feed off their experience," Calhoun told DawgNation.com "My brothers have been teaching me a lot of stuff. They've made me tougher. They definitely taught me about working out and stuff like that." Calhoun, who has earned the nickname "Beast" within his family and with teammates, started his high school career at Roswell (Georgia) Centennial, but he moved after his junior season to play in 2023 at Marietta Walton because of a coaching change. Calhoun said he can see himself playing at any of the positions on the offensive line in the future. "I just want to be out there," he said. "If you can play every position then if somebody gets hurt you are in the best position to get out there and play. You help your value by being able to help your team by playing multiple positions." Away from football, Calhoun enjoys playing video games and spending time with friends and family. He plans on majoring in history in college. His parents are Thema and Vincent Calhoun.
His father played linebacker at Alabama.
The post Texas checks key boxes for Daniel Calhoun appeared first on On3.