The 3-2-1: Brace yourself for roster change. It's coming
4 min read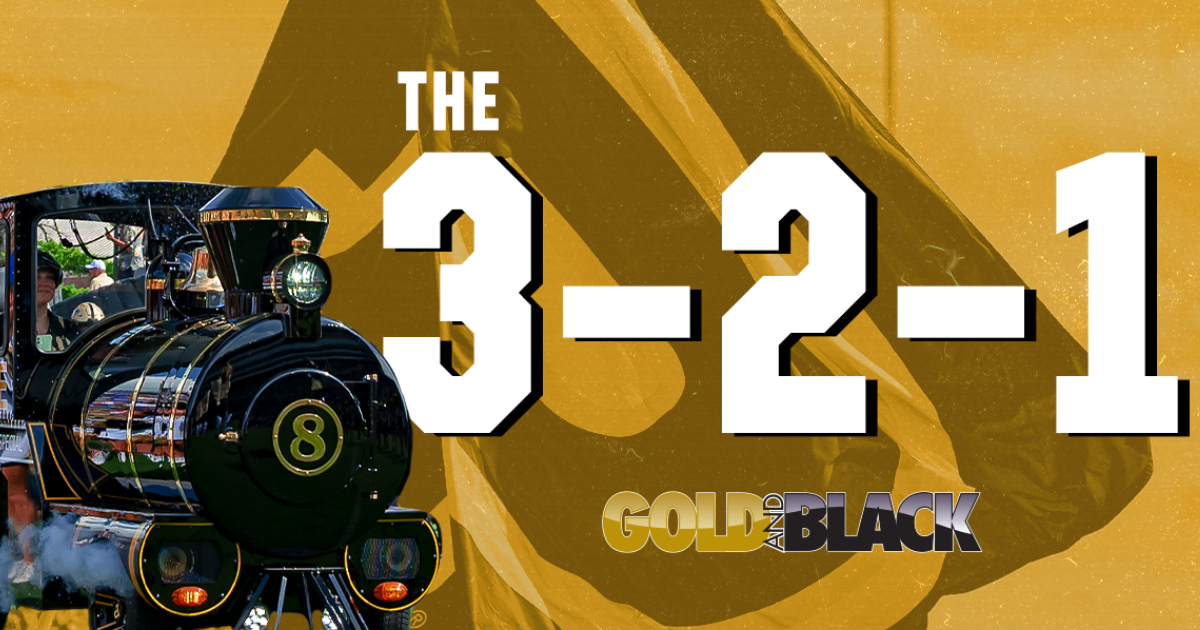 Diving head-first into NIL, prepping for change … lots of change and has Purdue found a kicker? It's time for the 3-2-1.
Three things learned
1 – Ryan Walters gets it
That never was doubted when it came to embracing NILs/collectives.
He said this week on 107.5 The Fan in Indianapolis what everyone has been saying about where the monetary priorities of donors should be: Toward NIL opportunities and collectives.
Said Walters to Kevin & Query: "I'll always tease alumni. I'm like, listen, we don't need facilities anymore. You just got to give to the alliance (Boilermaker Alliance) so we can go get guys. The facilities here are top notch and I couldn't be more happy."
The 37-year-old Walters gets it. He fully embraces NIL, diving head-first into the abyss. Walters knows it is a new age. No sense in shaking your fist at the new world order and wishing it was 1985. It's this simple: Change, or perish.
2 – Change is coming
Keep your pencil and eraser handy. The names on the Purdue roster are about to change … a lot.
The portal opened April 15 for a 15-day window. The Boilermakers already have begun working it.
"We'll probably add anywhere from seven to nine transfer guys before the summer starts," Walters said on Kevin & Query.
Walters already has imported seven players from the portal.
No position is in more dire need of help than cornerback. The staff had two corners in for visits this past weekend: Penn State's Marquis Wilson and West Liberty's Shon Stephens. Stanford's Salim Turner-Muhammad is on his way once he finishes classes in Palo Alto, Calif., this semester.
"Our roster defensively will look a whole lot different come fall," said Purdue coach Ryan Walters after Saturday's scrimmage.
He's isn't kidding. It's gonna be fun and fascinating to watch the personnel change.
3 – Change is coming, Part 2
As noted, the transfer portal opened on Saturday. And the names already are flowing in. No doubt, Purdue will have several players enter. Maybe before the end of spring drills this Saturday.
How many Boilermakers could jump in? Perhaps as many as 10. Purdue already has seen 12 players enter the portal since the end of the 2022 regular season. One came back: QB Brady Allen.
Walters' efforts to remake the roster are aided by NCAA rule 15.5.1.7, which is known as the "Aid After Departure of Head Coach" bylaw and has been on the books since 2017. The bylaw states that new coaches can remove a player from their 85-man scholarship roster but keep them on scholarship as long as they stop playing.
It's a way to clear players who may not be fits for the new schemes–while allowing them to continue their education. And the new coach has room to add players deemed better fits. Plus, a new coach has three semesters to use the rule.
MORE: 2023 Purdue spring football content hub | Gold and Black Radio: Purdue enters final week of spring practices
Two questions
1 – How much have we learned this spring?
Hard to take too much away from the goings-on this spring. So many key players have been out as they recover from injury: TE Garrett Miller, OLB Kydran Jenkins, NT Damarjhe Lewis, C Gus Hartwig and WR Broc Thompson, among others.
Plus, many of the players getting reps could be jumping into the portal. And Purdue still figures to pluck players from the portal who could be starters by the time the opener rolls around on Sept. 2 vs. Fresno State.
"We haven't seen KJ, we haven't seen Damarjhe," said Walters on Saturday. "Scotty (Humpich), guys that have had some experience aren't out there right now. And, obviously, the transfer portal opened today. I'm sure we'll add some numbers. It could look a lot different. It could not. It just all depends."
3 – Is Ben Freehill the front-runner to be kicker?
It looks that way as the staff looks to replace Mitchell Fineran.
"Freehill's doing an awesome job," said Walters after Saturday's scrimmage. "He's been automatic. I'm pleased with where he's at."
Caleb Krockover has had his moments competing for the job, as Julio Macias has been out recovering from hip surgery. Still, it sounds like Freehill–who has a strong leg–is the front-runner. But it is noteworthy that Nebraska kicker Chase Contreraz visited for Saturday's scrimmage. He does not have a Purdue offer.
Stay tuned.
One prediction: Purdue will land portal CB Shon Stephens
The West Liberty (W. Va.) product basically said as much when we spoke on Sunday. And, he would appear to be a quality addition. Don't be fooled by his "Division II" label.
Stephens has led a peripatetic existence since leaving high school in Bakersfield, Calif., in 2017, playing at a JC, sitting out three seasons while helping care for his mother, almost going to Penn State and transferring to two D2 schools.
Get all that?
Now, he looks poised to be a Boilermaker IF he obtains a hardship waiver from the NCAA to grant him an extra year. The paperwork has been filed. And Stephens appears to have a good case, as his time away was due to him caring for his ill mother. He expects to hear from the NCAA in a week or so.
"Most definitely, I think I'll get the waiver," he said. "I do. It was a real personal hardship. I hope the NCAA is inspired by my story."
The post The 3-2-1: Brace yourself for roster change. It's coming appeared first on On3.