The Game officially set for usual early kickoff in late November
2 min read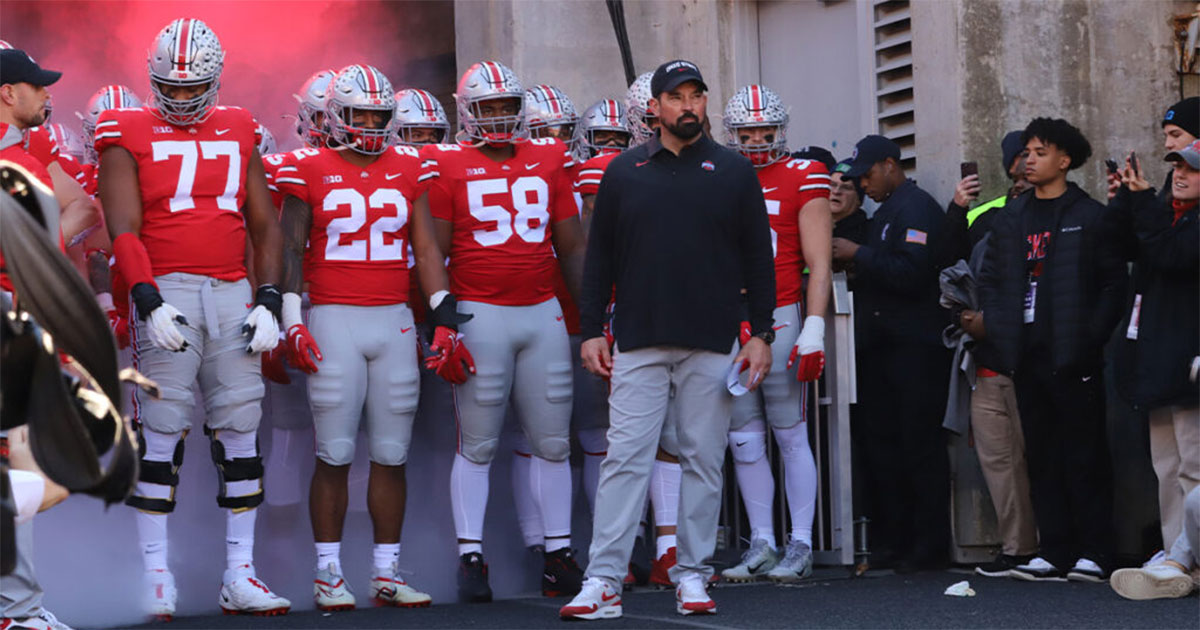 COLUMBUS — Ohio State and Michigan already knew The Game wasn't going move off its annual channel or time slot.
But it's still nice to have it officially in the noon window for the last weekend in November. And that's exactly what FOX did on Monday. The Nov. 25 rivalry showdown will kick at 12 p.m. inside the Big House and air on FOX.
Ohio State will face Michigan with revenge on its mind for the second straight season. The Buckeyes lost to the Wolverines in Ann Arbor two years ago, ending their Big Ten title and College Football Playoff dreams. While Michigan went on to win the Big Ten and make the CFP, Ohio State won the Rose Bowl.
Last year was supposed to be different, especially with a home game for the Buckeyes. But Michigan rolled into Columbus and badly beat the Buckeyes for the second straight year, notching back-to-back rivalry wins for the first time in the 21st century. Michigan hasn't beaten the Buckeyes three straight times since they did it from 1995-97.
While both teams still made the College Football Playoff after The Game last year, Michigan went on to win a second straight Big Ten title. Both teams, however, lost in the CFP semifinals.
Ohio State isn't used to losing to Michigan, even after two straight defeats in the rivalry. And coach Ryan Day knows that, touching on it in the immediate aftermath of the rivalry loss in the Horseshoe last November.
"We'll figure out what's next," Day said following the loss. "And I don't know exactly what is next right now. But that's life at Ohio State. I certainly know what this game means to everybody. And so when you lose, it all comes back to me, I'm the head coach.
"That's what probably hurts the most."
Ohio State must find a way to get back on the winning side of the rivalry. The Buckeyes know exactly when their next chance will be. The Game is set.
2023 Ohio State Schedule
Sept. 2 – at Indiana
Sept. 9 – Youngstown State
Sept. 16 – Western Kentucky
Sept. 23 – at Notre Dame
Sept. 30 – Off
Oct. 7 – Maryland
Oct. 14 – at Purdue
Oct. 21 – Penn State
Oct. 28 – at Wisconsin
Nov. 4 – at Rutgers
Nov. 11 – Michigan State
Nov. 18 – Minnesota
Nov. 25 – at Michigan (Noon, FOX)
Dec. 2 – Big Ten Championship Game
This is a developing story. Stick to Lettermen Row for full coverage as time slots and channel announcements are released.
The post The Game officially set for usual early kickoff in late November appeared first on On3.