The Juice: Latest Oregon Recruiting Scoop
3 min read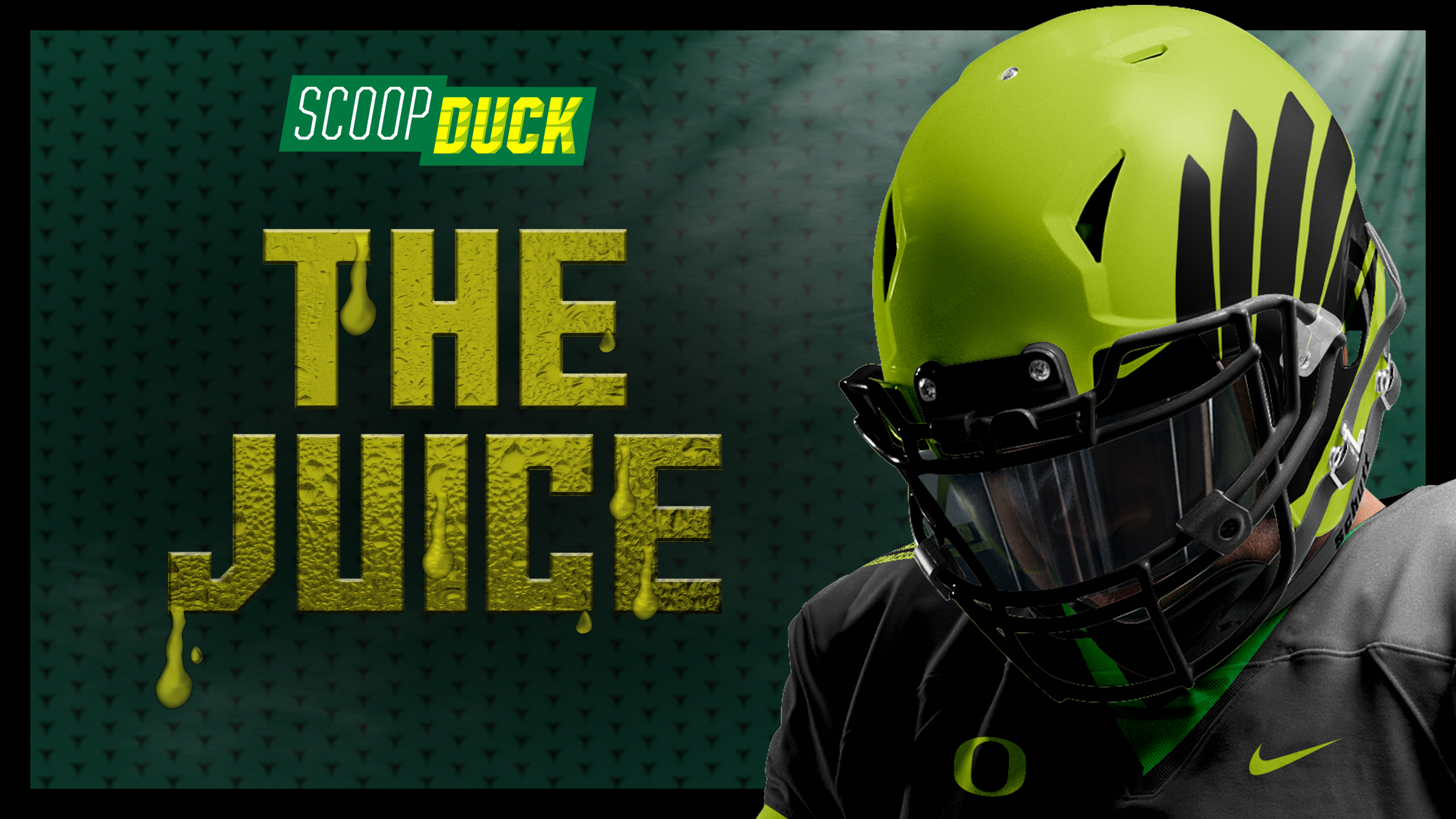 This weekend was kept fairly under wraps for the most part by the staff. However Lanning and Co. were able to bring in a pair of official visitors this weekend.
Both are currently in the transfer portal.
Oregon has been linked to East Carolina offensive lineman Nishad Strother for the last week. The 6-foot-3, 326-pounder is currently on an official visit to Oregon this weekend. It certainly feels like the Ducks are in a great spot for Strother based on the latest intel. While the Ducks are relatively strong on the offensive line, Strother would add to the room. He's versatile and can play anywhere on the offensive line but would likely work into the guard rotation for Oregon.
A decision from Strother could come soon.
Oregon is also currently hosting cornerback Nikko Reed this weekend. Reed was a projected starter for Colorado before entering the transfer portal. He had a big season last year taking the spot of Christian Gonzalez who transferred to Oregon prior to last season.
Reed is also at Oregon on an official visit and of course has a close relationship with Demetrice Martin from their time at Colorado together.
The feeling at the moment is the Ducks likely lead here and a decision could also come sooner than later, maybe even in the next few days.
I do believe if Oregon lands both as expected, that will likely be the last of the moves in the transfer portal for the Ducks. I know many track the scholarship math and we could be off a scholarship or two, but it's pretty clear Oregon would be at 85 with these two or close to it.
Lastly, Oregon hosted Allen (Texas) EDGE Zina Umeozulu this weekend for an unofficial visit. We will work on getting in touch with him to discuss the trip.
I've been working on trying to find out a little more about EDGE Xadavien Sims and his upcoming decision. Since his announcement to commit on May 20, there have been picks logged for Oregon and Oklahoma. Which figure to be the two teams battling for his commitment.
I'm not quite ready to make a pick on Sims yet. This one is certainly a tight battle and I'm completely confident Oregon is not out of the running for Sims. Do I think he picks the Ducks in a week? I kind of do, but I want to dig a little more before I get overly confident. But yes, right now, I'm giving Oregon the very slight edge here.
While Oregon did not make the top eight for Melissa (Texas) defensive lineman Nigel Smith, he tells me his interest in Oregon remains strong. In fact, it almost sounded like a bit of a mistake not including Oregon. If that makes sense. But in any event he's planning to visit Oregon this Summer again and of course the commitment of Jackson Ford helps the Ducks a little there. Clearly Oregon has some room to make up here but they aren't out of the game just yet.
Lastly, it sounds like St. Frances Academy (Md.) quarterback Michael Van Buren is really close to a decision. I'm not sure a date has been set just yet but he could be announcing any time in the next week possibly. I'm just letting you know, keep it on your radar because it's likely going to happen soon. Even though he's taken some other visits since being at Oregon for the Spring game, I still like where the Ducks stand here. My pick remains on Oregon.
The post The Juice: Latest Oregon Recruiting Scoop appeared first on On3.