The Ole Miss women's basketball's stock is rising within the recruiting world due to recent success.
3 min read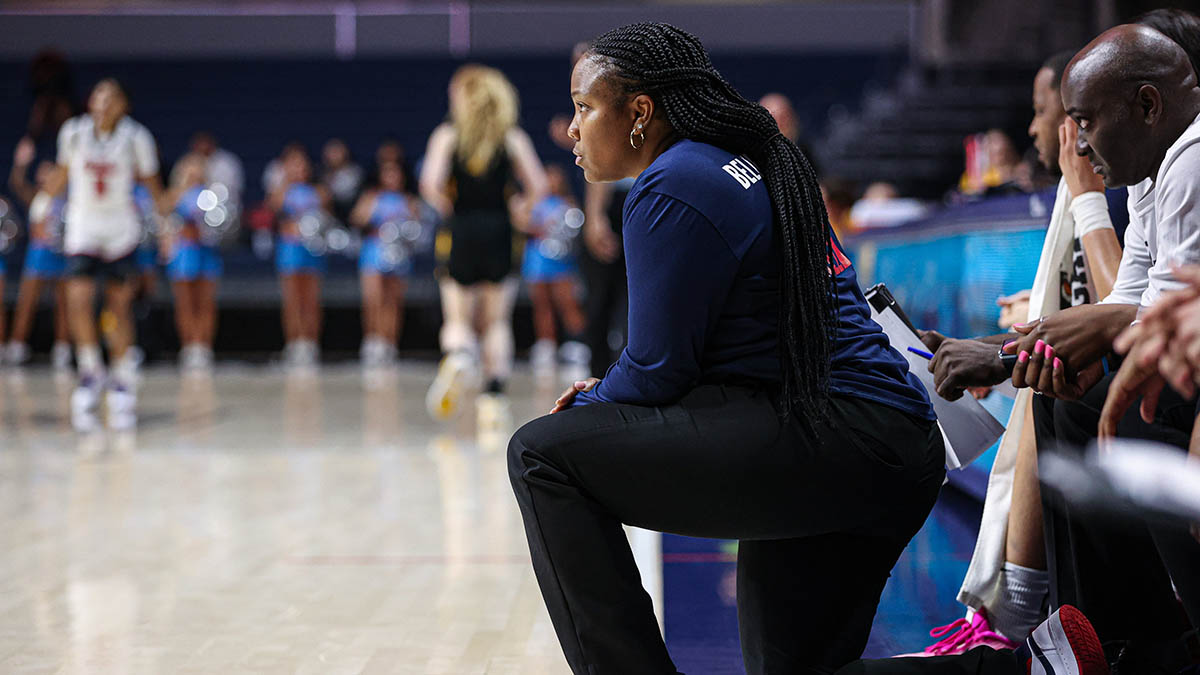 It is no secret the Ole Miss women's basketball is on its best run as a program in over a decade and a half. Coming off its first Sweet 16 appearance since 2007 has the Rebels moving up the ranks in terms of outsiders perspective.
In back-to-back seasons Ole Miss made it to the NCAA Tournament and ending a lengthy postseason drought in the process. Now that the Rebels under head coach Yolett McPhee-McCuin have forced themselves into the conversation of relevancy in women's basketball it is paying off in the recruiting world.
A prime example is the success McCuin had with her latest transfer portal class that included two players who played against Ole Miss in the Southeastern Conference last season and another coming from the Atlantic Coast Conference.
Those three being Former Florida guard KK Deans, former Auburn forward Kharyssa Richardson and former North Carolina guard Kennedy Todd-Williams.
McCuin wanted to "do damage" in the portal after Ole Miss' exit from the NCAA Tournament. Getting that taste of making it to the second weekend was not enough and McCuin went to work.
Having that success to hang her hat on helped when making the calls to players in the portal.
"Kennedy, that was something that was huge for us," McCuin said on Monday. "When she went to the portal and we got her on the phone, immediately she said, 'Hey, I watched you all versus Stanford.' So, obviously they're paying attention to that. She liked our style of play and I don't think we would have a chance with a caliber kid like herself if we didn't perform the way we did, for sure."
Those three additions are also part of a signing class that included five high school players.
Ole Miss and McCuin is trying to keep balance when recruiting is concerned but then there are also case-by-case situations.
Rosters are ever changing and fluid with the transfer portal now keeping coaches unsure of who will still be on the next year's team. It is not just about bringing players in but also now having to re-recruit players.
Having the success over the last two years of reaching the NCAA Tournament in 2022 and then getting back there this season helps the sell job McCuin has to do.
While she does not pay full attention to it, getting Ole Miss into the national conversation as far as rankings or early preseason predictions for the upcoming year help when talking to a commit.
"I don't pay much attention to the way-too-early rankings or whatnot, but it's hard to miss it just looking on the internet," McCuin said. "Obviously they have some respect for us. At the end of the season I think we closed out (ranked) at 22. The math still is not mathing for me seeing that we were a part of the top 16 (teams). I don't know how we got to 22 but nevertheless. Obviously the whole season we didn't get votes. It goes to show they're starting to respect the program."
In ESPN's Charlie Creme's way-too-early Top 25 he ranked Ole Miss No. 11, crediting McCuin's ability to land the trio of transfer portal players this spring.
Last month Creme released his first look at the bracketology for next March's NCAA Tournament and gave Ole Miss good news. He projected them as a No. 3 seed in the Portland Region 4 bracket, meaning the Rebels would host first and second round games at The SJB Pavilion.
The top four seeds in each region host a four-team pod. Included in the Oxford pod was No. 6 seed North Carolina, No. 11 seed North Dakota State and No. 14 seed Gardner-Webb.
Plenty of basketball to be played, as in an entire 2023-24 regular season and conference tournaments, but the buzz is high on Ole Miss and only growing as McCuin enters her sixth season in Oxford.
The post The Ole Miss women's basketball's stock is rising within the recruiting world due to recent success. appeared first on On3.