Three schools trending early with 2025 ATH Naeshaun Montgomery
2 min read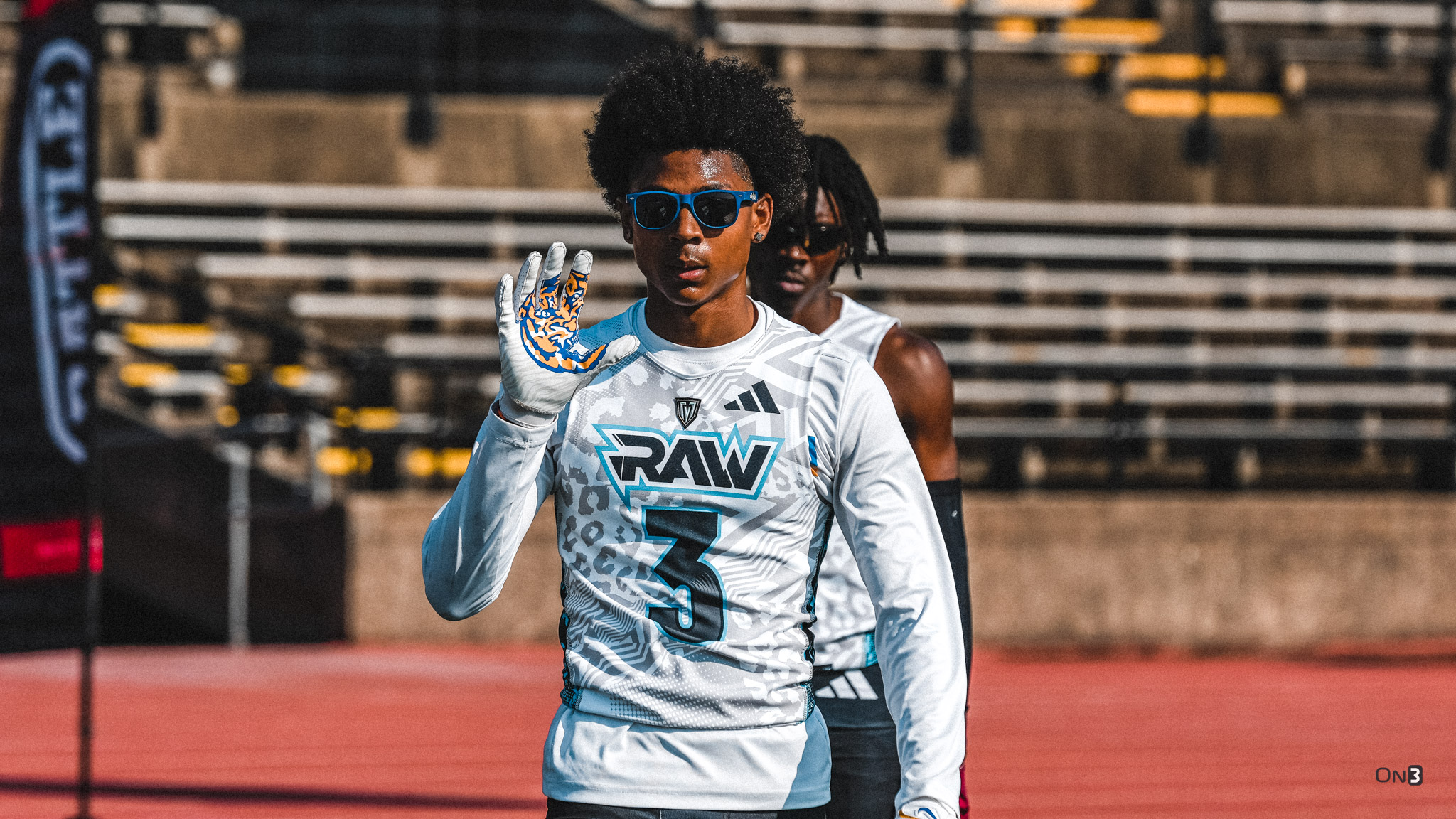 2025 Florida playmaker Naeshaun Montgomery is becoming one of the spring standouts emerging from the 7-on-7 circuit.
The West Palm Beach (Fla.) Cardinal Newman standout has been a head-turner at wide receiver over the course of the spring in various settings and is emerging as one of the top playmakers from talent-laden South Florida. He's landed offers from Miami and LSU after making visits to both schools in recent weeks. Montgomery has also secured overtures from the likes of USC, Ole Miss, Maryland, Stanford, Pittsburgh and Penn State.
The 6-foot-3, 175-pound soon-to-be junior from the Sunshine State is eyeing a visit to Happy Valley this spring.
"They've been talking with me and a few of my teammates since January," Montgomery said of the Nittany Lions' coaches. "They're good and always checking on me."
Montgomery was in Baton Rouge at the beginning of March and secured an offer from the Tigers.
LSU's offense sells itself to the Florida pass-catcher, who raved about his time in the Bayou.
"My dad has been talking to (Director of Player Development) Jordan (Arcement)," Montgomery said.
"I like the way they throw the ball the ball a lot and they've shown a lot of love," he added. "Seeing the amount of coaches over there showing love and how they make it feel like home. LSU is definitely up there in my mind."
Miami is also staying consistent with the in-state receiver. New Hurricanes WR coach Kevin Beard has already been in contact with the 2025 receiver's camp since arriving in town.
"They have been showing a lot of love," Montgomery said of Miami. "They make the place feel like home and I like the new (wide receivers) coach."
Montgomery was at Florida State last weekend.
Montgomery was a top performer at Battle New Orleans
The 2025 Florida athlete was among the top performers earlier this month at the Battle 7-on-7 stop in the Crescent City. Montgomery was one of the several talented pass-catchers for tournament champion RAW excelling with his ability to make plays downfield and flashing his excellent hands in the process.
Here is what National Recruiting Analyst Sam Spiegelman wrote about Montgomery.
"2025 West Palm Beach (Fla.) Cardinal Newman WR Naeshaun Montgomery was one of the several playmaking receivers on champion RAW. He got the nod after a two-day resume of providing a massive spark in the passing game. The soon-to-be junior from Florida was exceptional working over in traffic and showed off his hands and impressive catch radius, too."
The post Three schools trending early with 2025 ATH Naeshaun Montgomery appeared first on On3.