Three things we learned in the Kansas State Elite Eight loss
3 min read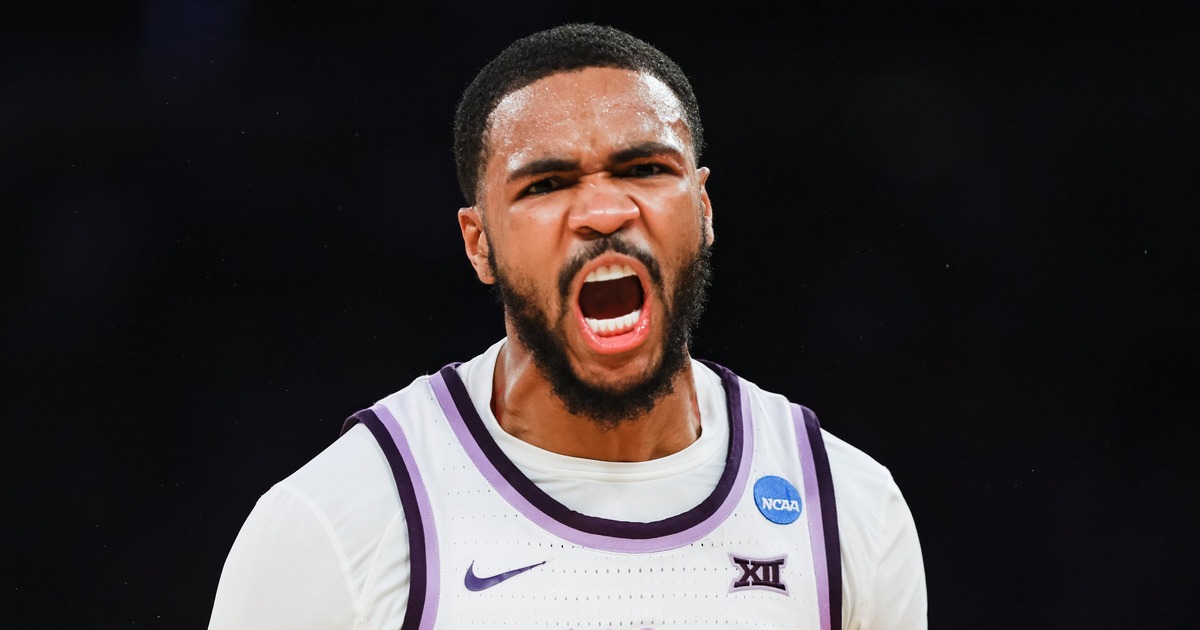 KANSAS STATE HAD THEIR CHANCES
At the end of the day, there really isn't one player to blame or one area to blame for the Kansas State exit. They lost to Florida Atlantic because the Owls were a better team. Rebounding continued to be an issue and Keyontae Johnson being in foul trouble didn't help matters.
However, K-State had a 57-50 lead and the momentum and coughed it up, unfortunately. They failed on so many fast break chances when the score was stuck on 52-47, with Kansas State in the lead, as well. Either they didn't convert at the rim or turned it over themselves.
Not just that but K-State also let opportunities slip away by failing to grab defensive rebounds off of missed free throws from Florida Atlantic. That either gave the Owls more points or stole possessions away from Kansas State.
Missed free throws from Florida Atlantic still gave K-State a chance to tie it on the final possession but another turnover prevented them from even getting off a shot. Simply put, the Owls made more plays than the Wildcats on this particular night.
DIFFERENCE IN ENERGY
When you're courtside as a media member, it is easier to have the appropriate perspective and context of a game. As ksu_FAN said over a week ago, because of his seat, he could tell the exact moment when Kennesaw State tightened up. That allowed Xavier to make the miraculous comeback in the first round.
I saw the same thing on Saturday evening in Madison Square Garden. But it wasn't Kansas State tightening up, necessarily. I think they were a little rigid in the early going of the contest, but there was a noticeable difference in the level of energy between the two teams.
There was more spring to Florida Atlantic's step. The Owls played with a bit more speed and explosiveness, and that is never the case for K-State with their opponent. No opponent this year has been obviously more fast or explosive.
That was the case when Florida Atlantic contributed to the Kansas State exit.
I've seen the Wildcats enough to know when they are running on a near empty tank. That's what I saw against the Owls. Desi Sills didn't have the same bend or defensive stance or burst. Nae'Qwan Tomlin was grimacing just to run up and down the court and didn't have the same lift.
Ish Massoud didn't have the same bounce and his shot looked a hair different at times. He even missed a free throw. Nowell missed a free throw. Keyontae Johnson was in foul trouble, even fouled out and still missed all three of his free throw attempts.
K-STATE WILL BE BACK
While I realize that most are upset and have a difficult time turning the page, I'm going to turn the page a bit. It does no good for anyone's health to dwell on the negative and to be constantly upset and disappointed. We have to find the positives.
What are those? It is only the beginning for Jerome Tang at K-State. He has just showed the world that he is capable of winning a national championship in Manhattan by what he and his Wildcats' roster displayed in year one.
The talent will also only get better across the board. I won't say that they will land the best transfer on the market every year or have two NCAA All-Americans every season. They will not. But they will be deeper and have more talent across the board.
We all witnessed what Tang, Jareem Dowling and company did to showcase the program the last few weeks where they went viral and were the taste of the town in every corner of the college basketball universe.
That's going to play very well on the recruiting trail.
The post Three things we learned in the Kansas State Elite Eight loss appeared first on On3.