Three Thoughts From The Weekend: Springtime transfer pursuits, quickness and more
3 min read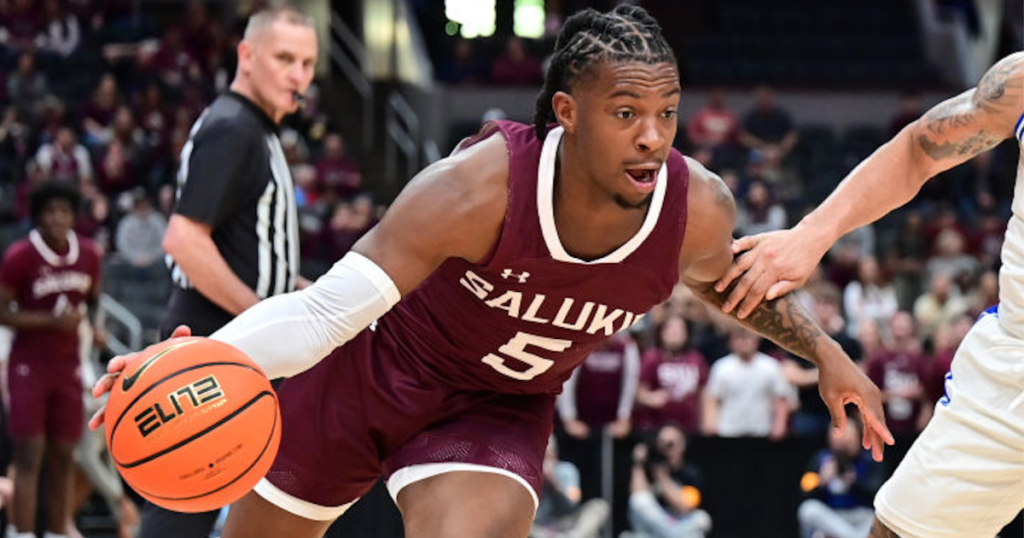 GoldandBlack.com's Three Thoughts from the Weekend column runs every Monday morning, with analysis of Purdue football, Boilermaker men's basketball, recruiting or whatever else comes to mind. In this week's edition, topics include springtime football transfer recruiting, Purdue basketball's prioritization of quickness and more.
ON THE ENDLESS TRANSFER CYCLE
Purdue, concurrent to its first on-field look at this new staff's inherited personnel, is still recruiting for next season. By "next season," I mean like four-and-a-half months from now. It's basically Ryan Walters and his staff walking off the practice field after working with their players and then taking to their laptops and iPhones looking to upgrade from some of those players. The transfer window is open.
This isn't just about adding bodies, either, or filling out a maiden-voyage roster. In some cases, Purdue might still be looking for starters. Again, for four-and-a-half months from now.
This stuff represents a bit of a new world order in coaching, because rarely did coaches have to rush new players to the field before. Prior to the grad-transfer phenomena, there were just JUCOs and the occasionally special freshman who just had to play. Most freshmen redshirted, transfers generally sat for a season and junior college players, by account of every coach I've ever discussed the matter with, didn't really hit their stride 'til Year 2 if they, ahem, made it that far.
Now there are going to be programs out there bringing in half their depth chart in the off-season.
As I have said before, the best coaches may now be those who can best organize to attack the transfer market, make the strongest impression in a speed-dating sort of climate and then simplify and teach their stuff efficiently enough for key players to look the part as fast as possible.
Lance Jones (Photo: Keith Gillett/Icon Sportswire via Getty Images)
ON PURDUE'S QUICKNESS
You know, on Wednesday, I made a comment questioning whether Matt Painter's stated prioritization of "quickness" might compel Purdue to open up what has been a fairly narrow search for a 2024 guard, most notably Travis Perry and Gicarri Harris. Had I thought that through a bit more, I might have felt compelled to note that while quickness is most often associated with point guard, there's nothing that says that's the only place it matters. Jaden Ivey and Carsen Edwards were two of the Boilermakers' quickest players of the modern era, neither of them being point guards. Braden Smith was far from Purdue's problem from a quickness perspective this season.
Matchup issues against early-round NCAA Tournament small ball have occurred because of Purdue's size at the 5 and 4 positions and lack of light-footedness at the 2 and 3. That's where Purdue needs quickness. Painter, upon further review, wasn't talking about positional quickness as much as he was aggregate quickness.
Purdue commit Jack Benter (Photo: GoldandBlack.com)
ON 2024 RECRUITING
Purdue wants a lot of things with its 2024 class — size, quickness, athleticism, etc. — but this is also going to be a really important shooting class. Such is always a priority.
So far, so good.
Positionally, Kanon Catchings is an elite multi-level jump-shooter. The player he reminds you of when you see him shoot is a name I dare not type or speak out loud.
And Jack Benter is the closest thing to Dakota Mathias Purdue will ever see, I think, but I didn't think last year he was quite that level of shooter. Then on Saturday, I saw him take only catch-and-shoot threes and he went 5-for-5 against warmup grassroots competition.
Both of these guys are big-time threats from long- and mid-range and central to Purdue's future with this key element.
The post Three Thoughts From The Weekend: Springtime transfer pursuits, quickness and more appeared first on On3.