Todd McShay calls out Iowa for not starting Lukas Van Ness amid draft board rise
2 min read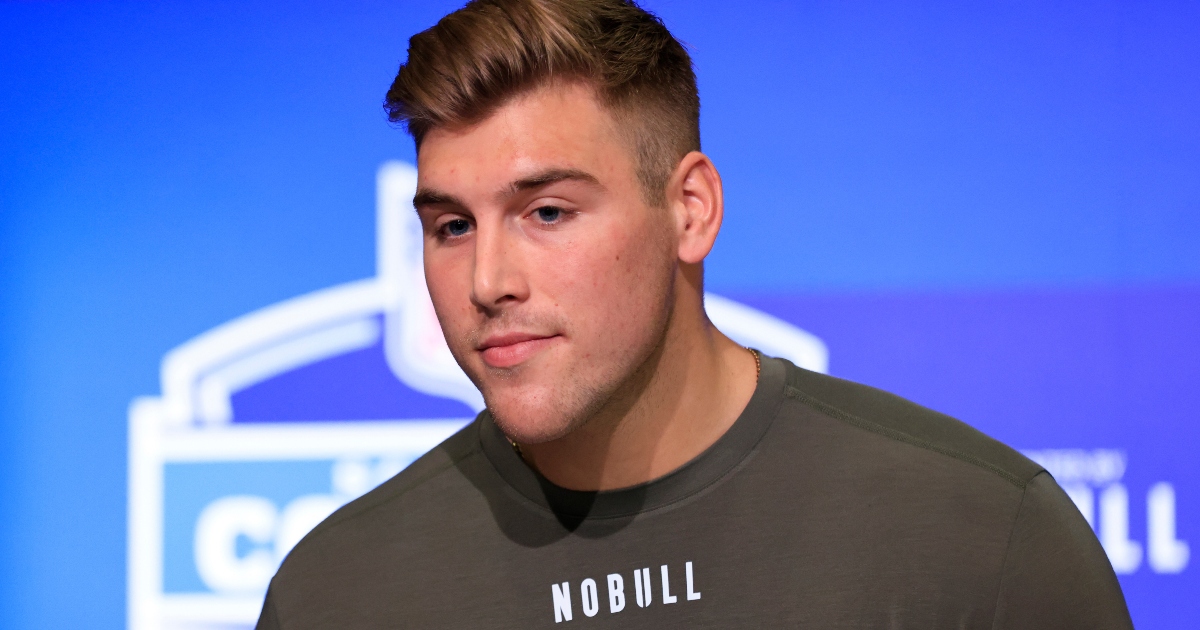 The Philadelphia Eagles are fresh off a Super Bowl run where they came up just short. The Eagles Super Bowl window doesn't look to close anytime soon, given they have a ton of talent on the roster and multiple early-round draft picks to add more talent to the team. In the 2023 NFL Draft, the Eagles have a top-ten pick thanks to a draft night trade with the New Orleans Saints in last year's draft. And with the No. 10 overall pick, Todd McShay sees Philadelphia adding to their demonstrative defense by picking up former Iowa Hawkeyes and Lukas Van Ness.
"Here's a player I think is underrated in this class, Lukas Van Ness, defensive end from Iowa," said McShay. "Never started; what are we doing, Iowa? But he had, in the last two years, 14 sacks. And you can play him at EDGE, if you're Philadelphia, or you can play him inside as a three technique; which I actually thought he was more productive rushing the quarterback."
"You put him opposite Jordan Davis in certain situations. They lost Javon Hargrave. You got Fletcher Cox back, but just on a one-year deal. So, this is a guy that can play some edge and also can be very disruptive rushing quarterback next to Davis inside."
What was Iowa doing is a fair question for McShay to ask, given the level of production Van Ness displayed for the Hawkeyes during his time on campus. Although Van Ness was not a starter, he put up numbers last season like he was. The six-foot-five Barrington, IL, native finished last season with 36 total tackles, 18 solo, and 6.5 sacks.
In the season before, in a similar role, Van Ness recorded 33 total tackles, 17 solo, and seven sacks. Bendas 6.5 sacks last season beside her second-best on the team with senior defensive end Joe Evans. Only defensive lineman Dontae Craig had more sacks for Iowa, with 7.5.
The expectation for the Eagles this offseason was to keep the core of their roster intact while adding a piece or two that can keep them in the Super Bowl hunt. Philadelphia addressed most of that and survived their roster being poached of talent in free agency. They did end up losing Hardgraves to the San Francisco 49ers, which does hurt their defense. Still, If they can pick up a solid, such as Van Ness, that will help the Eagles' defensive line stay dominant in the 2023-2024 season.
The post Todd McShay calls out Iowa for not starting Lukas Van Ness amid draft board rise appeared first on On3.