Tony Vitello evaluates Chase Burns performance vs. LSU, defends 2023 roster
3 min read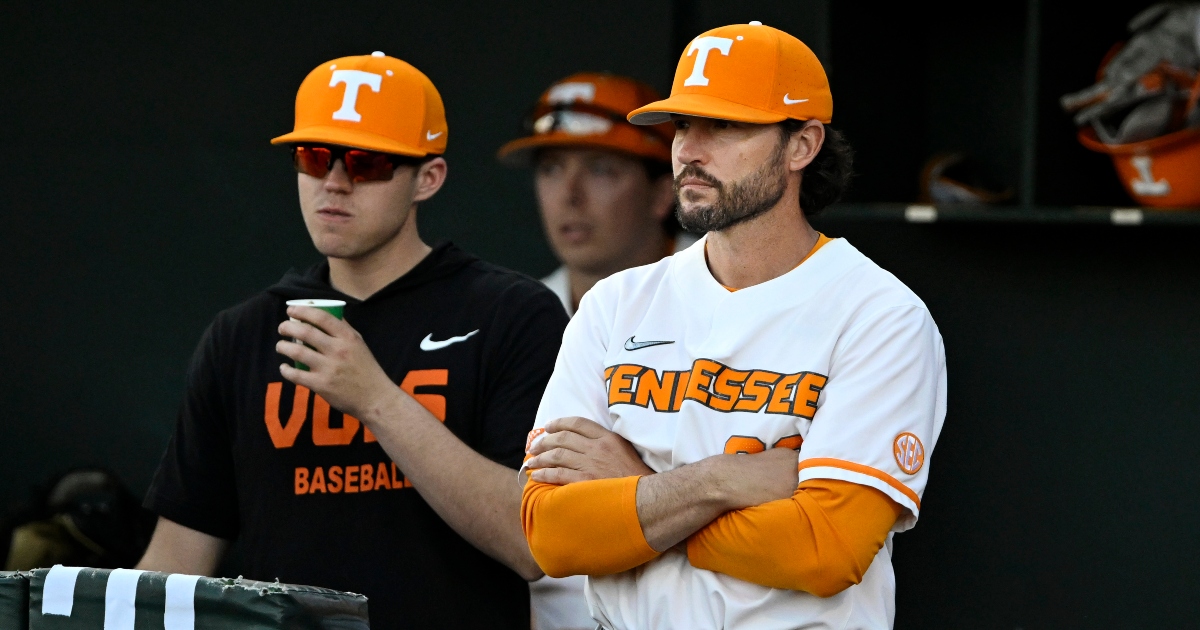 At the top of the fifth inning, the SEC network team covering the top-ten matchup between top-ranked LSU and No. 10 Tennessee got to interview Volunteers' skipper Tony Vitello.
The Vols stripper tackled a handful of questions on the game thus far. And like a true man of the people, Vitello defended Tennessee's pitching performance on the night.
"Our guys are making plays because they're battling, and they're in the game. And then SEC fans make the environment better. It doesn't matter what sport it is. But I think baseball, in particular, they just make it better. And then when you're playing good competition, which you're going to get every weekend in the SEC. But let's be honest; this is a unique team they've put together. It makes it even better.
Tennessee starting pitcher Chase Burns had a tough night standing up against the big bats from LSU.
While fans watching across the country and in attendance might have soured given his performance on the night, Vitello is standing behind his young star pitcher. And he explained the reason for some of Burns' troubles against the Tigers.
"He's a talented kid; he really likes to compete, and he's got electric stuff. But we kind of talked about it; it's been a little bit up and down for him. But tonight, I gotta have my man's back. You gotta look at our schedule and what we had, with the doubleheader in Missouri and then a switch schedule against A&M. And then a fast forward schedule against LSU. The kid has done a lot for us the last few weeks to take the ball the last few weeks the way he did. And again, he's going up against a really good lineup. So I'm fine with us being where we're at with Burnsy's effort.
Despite Burns' off night heading into the top of the fifth, it was only a one-run lead for LSU. And that is because the Vols have been matching the Tigers' offense with a few home runs of their own.
To close the interview, Vitello assessed how his team competed on the night. And before anybody in the media, including the SEC network commentators conducting the interview, put their own spin on the story, the Volunteers' skipper let his true feelings be known about how he feels about the rumors circulating around his ball club.
"I think the guys are competing. Whatever storylines you wanna throw at the series are fine. But I think this team is putting most of their energy, I hope, into finding out who they are as a group and how good can they get. Because media or you guys can write up whatever; I don't know what's on social media, but it's a team with a lot of new faces, unanswered questions with leadership, and other things, and we're working through that stuff. And to me, we're making progress."
Tennessee is in a close one and currently trails LSU 5-4. The Volunteers might not be as dominant as a team as they've been in the past. Still, they are giving the nation's number-one team a run for their money. With the game still being as close as it is, Tennessee still has a chance to steal one from the tigers on the road.
The post Tony Vitello evaluates Chase Burns performance vs. LSU, defends 2023 roster appeared first on On3.