Tony Vitello evaluates inconsistency of Chase Burns in conference play
3 min read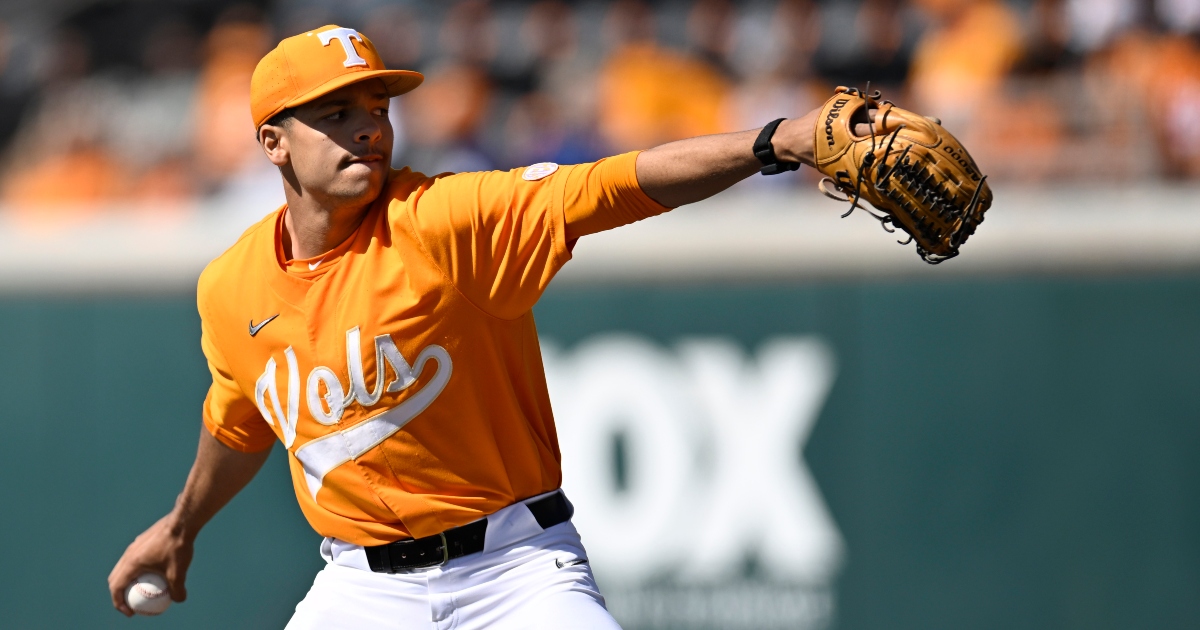 The Tennessee Volunteers have struggled during the 2023 season in a way that they weren't expecting. Head coach Tony Vitello knows that there are a lot of reasons for this, but the inconsistent pitching in conference play hasn't helped.
That includes the play of Chase Burns, a sophomore who was a 1st Team Preseason All-American.
"Yeah, I mean, he's maybe had some inconsistency," Tony Vitello said. "It's tough to say struggle because at times he's dominating the opposition."
Vitello pointed out that there are times when Burns has lived up to his potential. The problem is putting it all together throughout a game.
"I mean, I feel like it was a moment in the middle of the game when Chris Burke and I were joking in the mid-game interview about how dominating he is, and the next thing that you know things go the other way. So, it's just been a lack of consistency and Frank knows better than me but my assessment that I've said a few times has been temperament. You have a guy who is a year older more confident, you know, his stuff has ticked up a little bit."
There is a mentality that a lot of pitchers have, as Tony Vitello explained, to come out firing on all cylinders. However, it's hard to maintain that intensity and when you lose it, it can create inconsistencies. So, he prefers it when a pitcher like Burns can stay level-headed.
"Some of that intensity, whether it's Charlie Sheen coming out of the bullpen in a movie or John Rocker back in the day, that closer mentality, maybe you can pull it off for an inning. But maybe the best closer of all time is Mariano Rivera where there is a very consistent intent but focused mentality that the guy had," Vitello said.
"And I can't speak for Chase because internally I don't know what's going on in the game but you can see there's moments of extreme intensity and maybe trying to do too much and so maybe a lack of consistency in the performance."
Tony Vitello on the offense
On Saturday, Tennessee came alive to beat LSU 14-7 and salvage the series. After the game, Tony Vitello was asked if he thinks the offense is starting to feel itself.
"You see the arms that we're facing and look at the at-bats, they're incredibly competitive. Obviously, you would like more production than the previous nights but I would say [LSU pitcher Griffin] Herring was the one blip on the radar screen. We knew him and along with everyone else recruited the kid. He was lights out last night," Vitello said.
"Other than that I'd like to think our guys were in the box as competitive as they are. Again, they executed better the first two days but the guy they ran out there to start the game today isn't that far off from some of the other stuff they've got going on."
The post Tony Vitello evaluates inconsistency of Chase Burns in conference play appeared first on On3.