Tony White shares Nebraska defensive players standing out to him
3 min read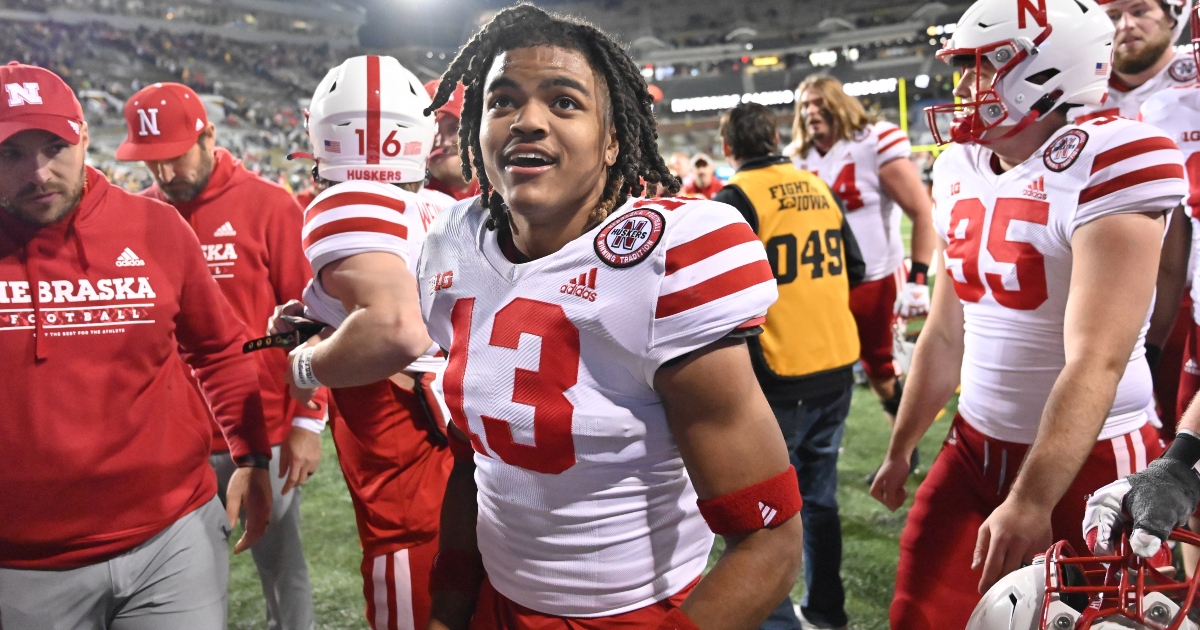 Spring practice for new Nebraska defensive coordinator Tony White is a time to install a new defense and evaluate his new personnel. During that evaluation, White and Nebraska's staff have been exploring different positions for certain players. And following a recent practice, White spoke on a couple of players that have switched positions and stood out.
"To highlight some guys, Malcolm Hartzog is really standing out," White said. "He's versatile, he's a really good football player. Smart, movement skills, instincts, really like what he does in all the spots back there."
Hartzog made some noise in his true freshman season last year, appearing in every game and earning eight starts. He led the team with three interceptions, adding  22 tackles, one tackle for loss, and two pass breakups to his collegiate debut season. He's a Swiss army knife of a defensive back, and White has been tapping into his versatility this offseason.
"He was moving around between corner, safety, outside, inside all that kind of stuff, nickel, all that stuff, and he's done a nice job there. You can tell he had that little it factor in him, so seeing him live, seeing him in the offseason moving around, you're like okay. But then it was his attention to detail, you always say good football players they're really low maintenance that means they get it, they understand," White said. "They know where they gotta be, they know what they gotta do, they understand their process of how they're good, how to be good. And he's just like that, so it's good to see him run around and make plays."
Junior John Bullock has also impressed this spring on defense after two seasons of primarily contributing on special teams for the Cornhuskers.
"Another surprise is John Bullock, I think moving him down was a really good move," White said. "First day in pads and I don't know how many times I said John out there, he was lighting things up, moving around. So those are what I say would be the first two guys. We've moved some other guys around at all three levels, so I got to go back and watch, but those are two guys you say somebody moved positions, who are the first two? Those two guys."
Bullock had previously gotten reps in the secondary, but according to White, he may have found a new home closer to the line of scrimmage this spring.
"We moved him down to backer, I know he was moving. He was a DB, we're moving safeties, rovers, all that stuff and then we moved him to backer to see what he was doing, and then he's moving around. Today he was at backer and he was moving around well," White said.
Position changes can come with some apprehension, but it sounds like some Cornhuskers are thriving under White. Fans can get their first look at Nebraska's 2023 squad on Saturday April 22 when they hold their spring game.
The post Tony White shares Nebraska defensive players standing out to him appeared first on On3.