Top-40 sophomore locks in another spring visit with the Gators
2 min read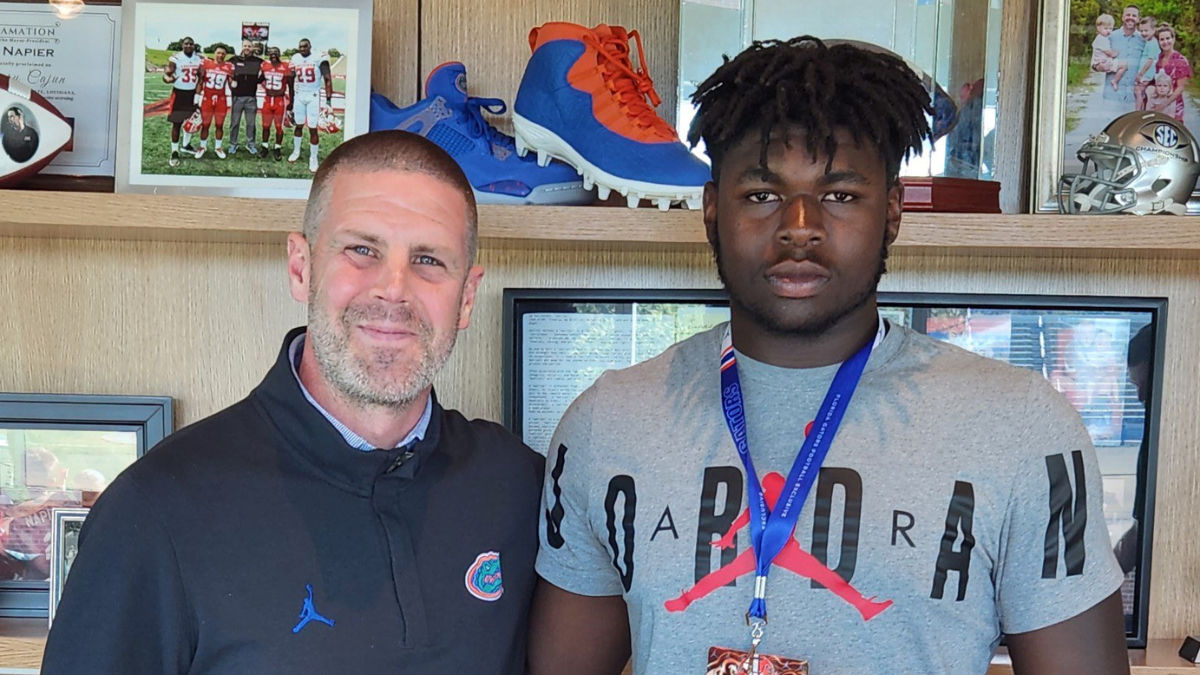 With the Gators' Orange and Blue Game exactly two weeks away, prospects are starting to finalize itinerary with Billy Napier's staff.
One prospect who is for sure heading to the Swamp on April 13 is 2025 defensive lineman Jalen Wiggins.
A four-star prospect from Tallahassee (Fla.) James Rickards, Wiggins last visited Florida on March 11. While in town, he was awarded a scholarship offer as well. It marked his fourth offer from an SEC program, as Georgia, Mississippi State and Arkansas are also in pursuit.
According to On3's 2025 rankings, the 6-foot-5, 235-pound Wiggins is the No. 36 prospect overall. He is also the No. 6-ranked defensive lineman and No. 9-ranked sophomore in the Sunshine State.
"I plan on coming on the 13th for the Orange and Blue Game," Wiggins told Gators Online. "No schools are sticking out (more than others) yet. I'm still looking to see more, but I am feeling good about UF."
Wiggins has experienced the Swamp's atmosphere once before
Last season, Wiggins was in Gainesville for the Gators' one-sided victory over Eastern Washington. That was his first time meeting with Billy Napier's staff. His last visit, however, provided him with a much better understanding of why Florida is so highly regarded on and off the field.
"This offer is very big for me, as it's one of my top schools in general. To hear the news felt like a great accomplishment. It also motivates me to get even better going into this next season as well," Wiggins recently told GO.
"What I like about UF is how it's pretty close to home and its push on education just as much as athletics. Also, the support they have to help the athletes out. From the practice, I witnessed the intensity was just like a game, which shows how determined and happy the players and coaches are to be there."
One program is starting to trend heavily
Recruiting staffer Larry Williams, along with Billy Napier, defensive line coach Sean Spencer and running backs coach Jabbar Juluke, are among those personally involved in Wiggins' recruitment.
Communication is somewhat limited at this juncture, but that will certainly change on Sept. 1. That is when colleges will be able to reach out directly to 2025 prospects, and considering his standing on the board, Wiggins will likely be contacted shortly after midnight.
"From the coaches I went throughout the day and spoke with, they gave me a lot of great advice going on into my recruitment and in life," Wiggins said in January.
The Gators, according to On3's Recruiting Prediction Machine, are trending with odds of 45.3 percent.
Stay tuned to Gators Online.
The post Top-40 sophomore locks in another spring visit with the Gators appeared first on On3.