Tyrese Hunter's announcement and what it means
2 min read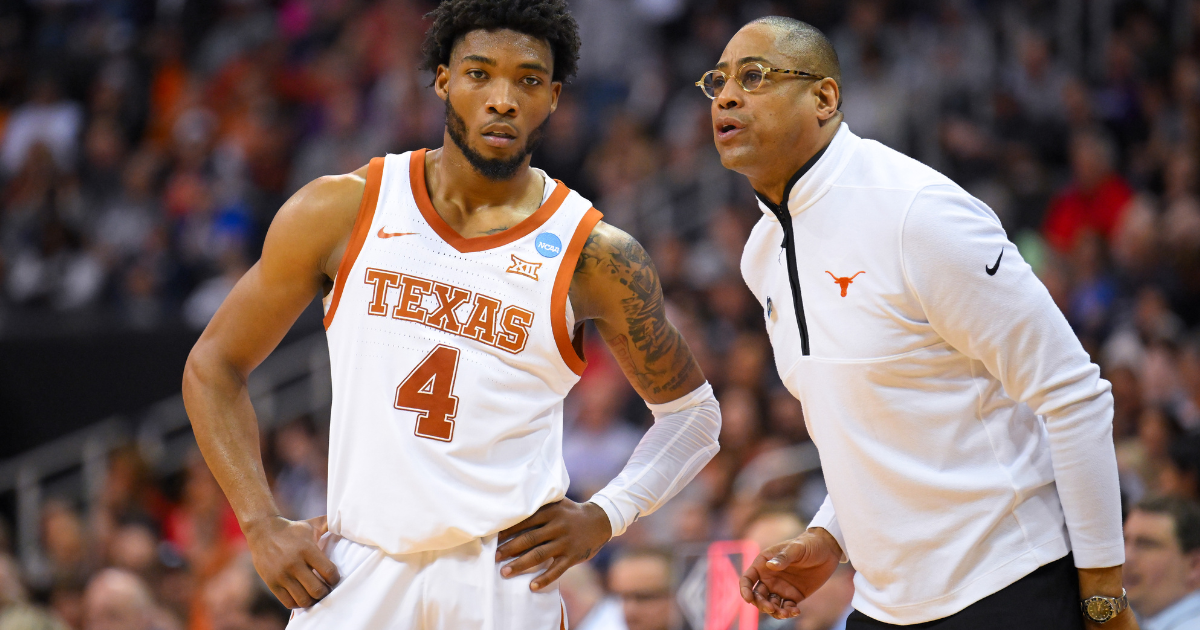 Texas Longhorns point guard Tyrese Hunter declared for the 2023 NBA Draft Friday, while also maintaining his college eligibility.
The former Big 12 Freshman of the Year made the announcement via Twitter.
Hunter and Texas head coach Rodney Terry met earlier in the week. During that meeting, Hunter informed Terry and the Texas staff he was going to test the NBA Draft waters.
Hunter also told the Texas staff that if he returns to college for one more season, he will suit up for the Longhorns. The Texas staff does not expect the 6-foot-0.5 explosive guard to enter the transfer portal.
Hunter is the first Texas player to declare for the draft or enter the transfer portal since the end of the season. Freshman forward Dillon Mitchell is another player that is a possibility to make a similar decision in the next couple of weeks.
The Texas Roster entering April
Texas players for sure expected back:
F Brock Cunningham
SF Alex Anamekwe
Texas players that can return:
PG Tyrese Hunter
PF Dylan Disu
CG Arterio Morris
F Dillon Mitchell
G Rowan Brumbaugh
2023 Prospects signed:
5-star F Ronald Holland
5-star PG A.J. Johnson
More on the 2023 NBA Draft
The 2023 NBA Draft is set to take place on Thursday, June 22, 2023, in Brooklyn at Barclays Center. Round 1 of the draft will be announced by NBA Commissioner Adam Silver, while Deputy Commissioner Mark Tatum is expected to handle the second round of picks.
To be eligible for the NBA Draft, players must be at least 19 years in age during the calendar year that the draft is held and at least one NBA season from their high school graduation date, or the date that would have been if they are not graduated. It is not required that player spend that one year playing college basketball, though. Players can play in either college, abroad, or the G League Ignite if they choose so.
While this is a significant change from what the rules once were, players are eligible to enter their names into the NBA Draft pool and explore their options by hiring an agent to go through the process, while still keeping their college eligibility. The deadline to make that move is on April 23 beginning at 11:59 p.m. ET. Players have until June 12 at 5 p.m. ET to withdraw their name from the pool and return to college.
The post Tyrese Hunter's announcement and what it means appeared first on On3.