Ugonna Onyenso considering return to Kentucky
2 min read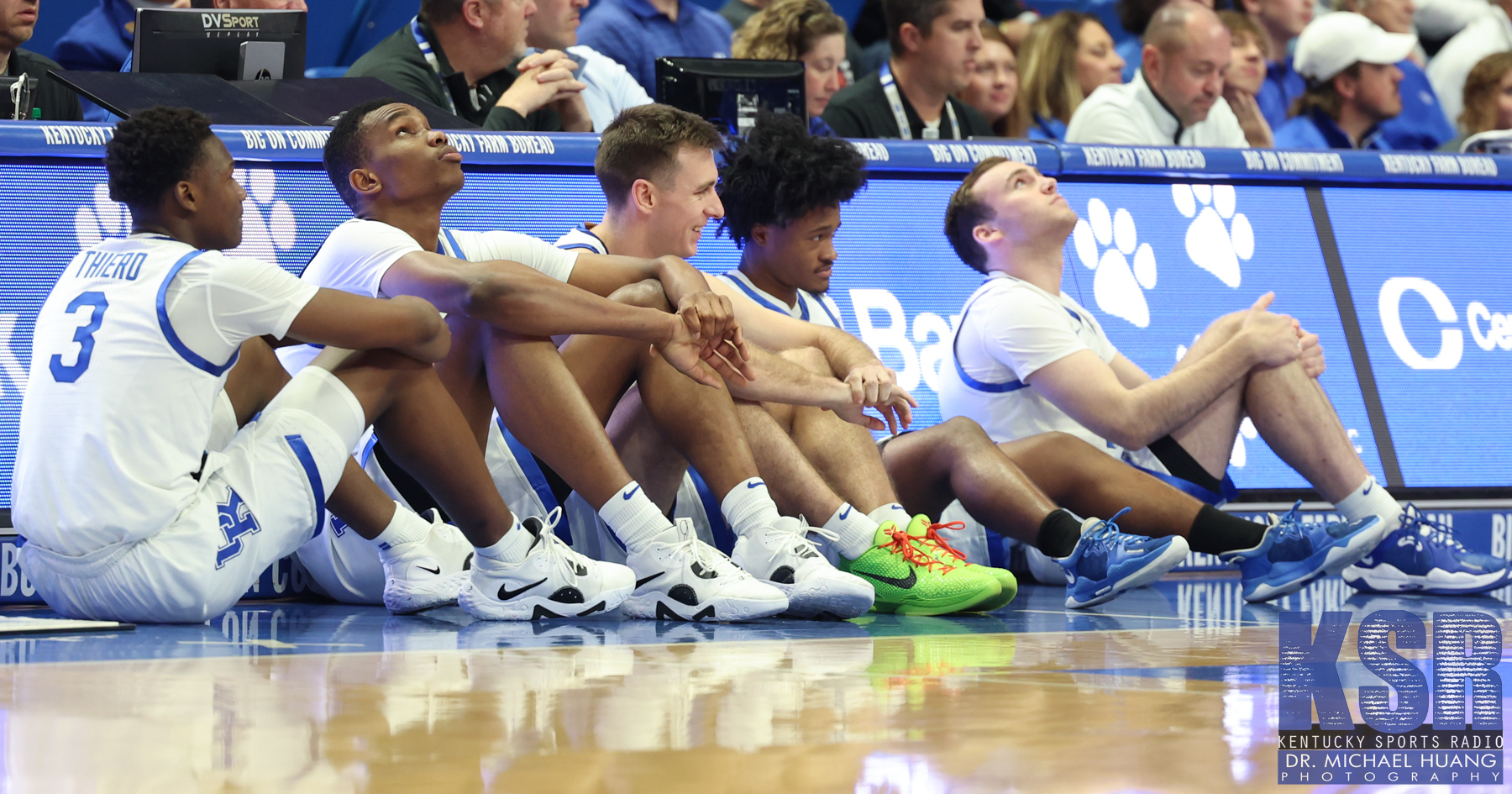 Could Kentucky center Ugonna Onyenso pull his name out of the transfer portal and return to Lexington for his sophomore campaign? It's very much on the table, multiple sources tell KSR.
Onyenso entered the portal on April 5, looking to explore his options elsewhere after averaging just 6.9 minutes per contest as a freshman. It was a NIL-driven decision from the 6-foot-11 center's camp, hoping to cash in on the standout defender's potential with lucrative promises from other interested parties. Suitors have lined up and there is clear intrigue in the former five-star's talent, but the financial guarantees have not followed as those around him have anticipated.
On the flip side, Onyenso earned six figures this past season through NIL, sources tell KSR, despite being on an F1 student visa and averaging just 2.5 points and 2.6 rebounds per contest. Kentucky is uninterested in jumping into a bidding war for any player on its current roster, in the transfer portal or a high school recruit. The native of Owerri, Nigeria's situation is no different. UK's NIL pitch speaks for itself, as do the ongoing results of players making more in Lexington (the right way) than anywhere else in college basketball — despite what may have been relayed through backchannels to those looking to make decisions on his behalf.
At the end of the day, Onyenso's heart has always been in Lexington and if the decision were up to him alone, there would be no decision to make at all. He made that clear at the conclusion of the season, telling reporters following Kentucky's loss to Kansas State in the Round of 32, "I gotta go back and start getting ready for next season because I won't have Oscar (Tshiebwe), probably won't have Jacob (Toppin) around. I need to let myself know that that's a position I need to fill in and the things they didn't achieve, I'm working on achieving it for them. Doing it for them. I'm just gonna work."
The result of Onyenso putting his name in the portal just two weeks later paints a different picture, one unfortunately beyond his control.
Kentucky, though, has remained patient throughout the process and made it clear he has a spot waiting for him back in Lexington if he wanted it. And as things stand currently, it's a realistic possibility.
"At the end of the day, my guess is he'll be the best big guy, if not one of the best big guys in the country next year," John Calipari said of Onyenso leading up to the NCAA Tournament.
Could the program be on the cusp of its first major offseason win, bringing back the high-ceiling center for year two? Movement is on the horizon, potentially in the coming days, sources tell KSR.
Don't write off Onyenso's time at Kentucky just yet.
The post Ugonna Onyenso considering return to Kentucky appeared first on On3.