Undefeated Transylvania WBB playing for DIII championship on Saturday
2 min read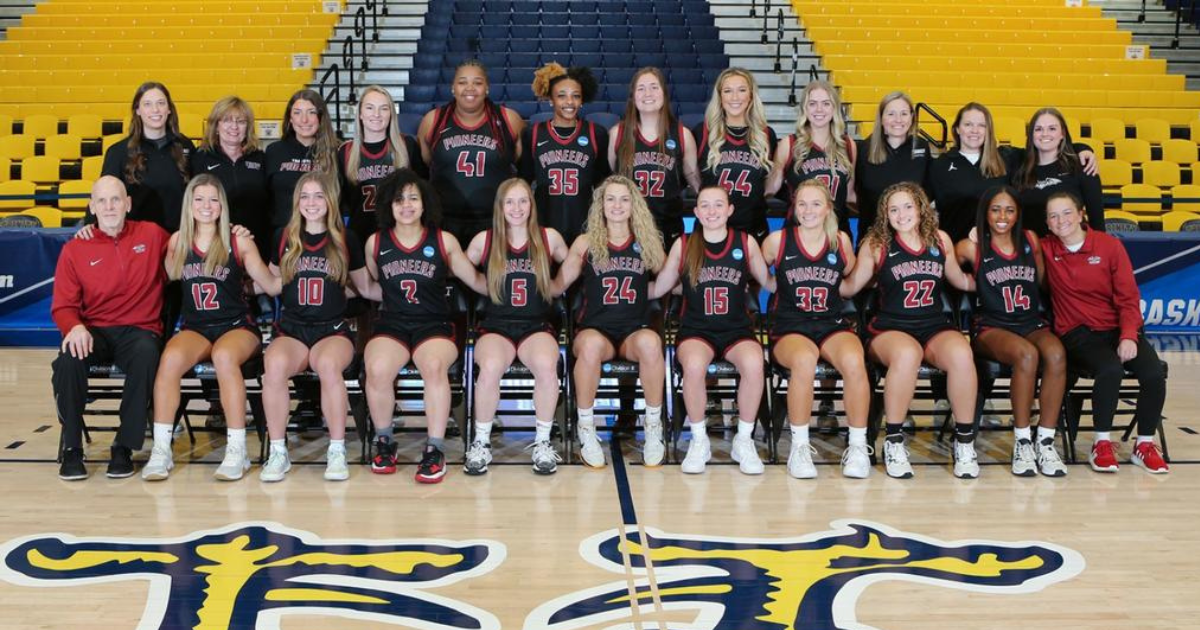 At least one basketball program from the Bluegrass State is set to compete in a national championship.
Sporting a perfect 32-0 record on the season, Transylvania women's basketball will take its undefeated streak into the Divison III national championship game against undefeated Christopher Newport University (31-0), which is set for Saturday at noon EST in Dallas, TX. Transy has rolled through the tournament, winning its first five tournament games by double-digits and a combined average of 15.2 points.
There will be multiple ways to cheer on the Pioneers, with KSBar and Grille hosting a watch party from 11:00 a.m. – 2:00 p.m. on Saturday. There will also be a campus watch party held at the Kentucky Theater (doors open at 11:00 a.m.) in downtown Lexington while the St. Matthew's Drake's in Louisville will do the same. If you simply feel like watching from home, you can stream the game through the CBS Sports Network.
Transylvania is in search of the program's first-ever national title.
Transy entered the tournament coming off its fifth consecutive Heartland College Athletic Conference championship, all led by head coach Juli Fulks, who won Coach of the Year and is now in her ninth season in charge. The Pioneers finished the 2021-22 season with a 27-1 overall record, falling in the Elite 8 of the DIII Tournament to Trine University. Fulks' squad picked up right where they left off though, cruising through the 2022-23 season en route to tomorrow's championship game.
Transylvania is led by four double-digit scorers: Sr. G Madison Kellione (15.3 PPG), Sr. G Kennedi Stacy (14.1 PPG), Sr. F Dasia Thornton (12.2 PPG), and Sr. F Laken Bell (10.4 PPG). Both Kellione and Stacy are natives of Kentucky. Jr. F Sydney Wright — also from KY — rounds out the Pioneers' starting five with 6.7 PPG. Transy can deep down its bench, with eight players averaging at least 10 minutes per outing.
Bring home that championship trophy, ladies.
The post Undefeated Transylvania WBB playing for DIII championship on Saturday appeared first on On3.