Urban Meyer addresses coaching future: 'That book is closed'
2 min read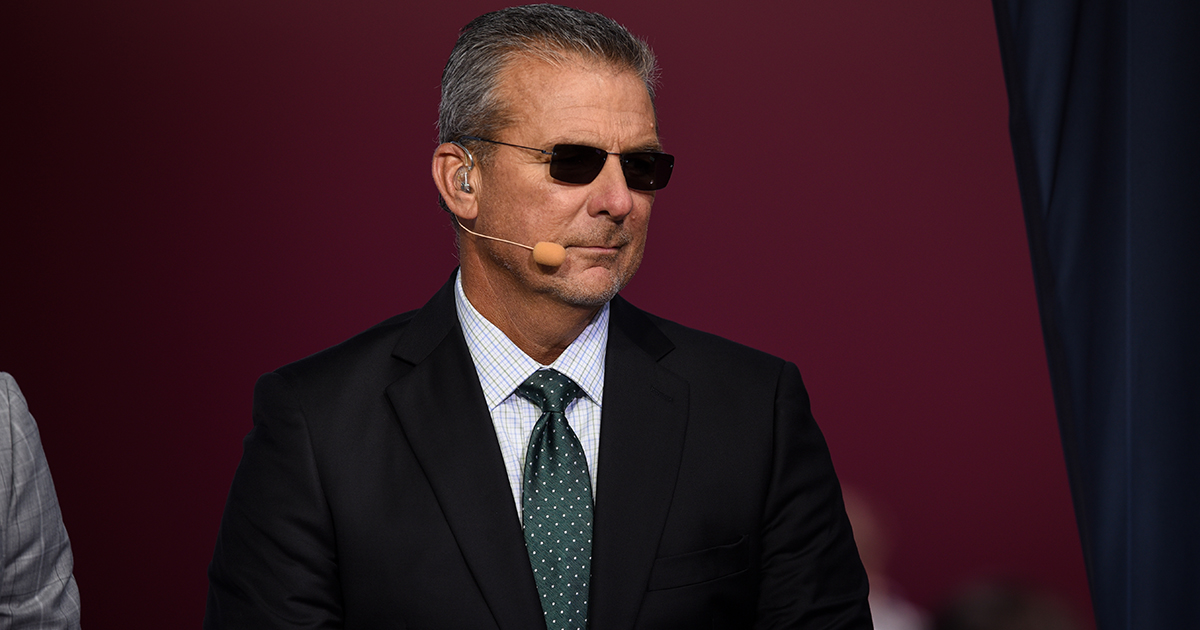 As the coaching carousel spun this offseason, Urban Meyer saw his name come up as speculation started about a potential return to coaching. He pretty much shut the door on that Thursday night.
Meyer spoke at the Ohio State coaches clinic Thursday night and said he doesn't plan on coaching again. He just wrapped up his first year back with FOX with Big Noon Kickoff following a stint in the NFL, and he made it clear he's not planning to go back to the sidelines.
"That book's closed," Meyer said, via the Columbus Dispatch's Bill Rabinowitz. "It's going to be TV and grandfather."
This isn't the first time Meyer opened up about his desire to stay away from coaching. He previously did so in January during an appearance on the "All Things Covered" podcast with Patrick Peterson and Bryant McFadden. During the interview, he summed up his thoughts in two words.
"No desire," Meyer said.
A look at Urban Meyer's coaching career
Meyer's storied coaching career started at St. Xavier High School in Ohio in 1985 before two years as a graduate assistant at Ohio State in 1986 and 1987. He got his first head coach job in 2001 at Bowling Green following his time as the wide receivers coach at Notre Dame, and he stayed with the Falcons until 2003 when he left for Utah.
In two years with the Utes, Meyer went 22-2 overall and 13-1 in Pac-12 play before departing to become the head coach at Florida, where he won two national championships and totaled a 65-15 record from 2005-10. He then spent a year away from coaching in 2011 before returning to Ohio State in 2012 following the departure Jim Tressel.
Meyer found immediate success with the Buckeyes with a 12-0 record in his first season and amassed an 83-9 mark in his seven years at the helm, including the 2014 national title.
On the whole as a college football coach, Meyer amassed a 187-32 record and has three national championships to his name — two at Florida and one at Ohio State.
After announcing his retirement from Ohio State, Meyer joined FOX as a Big Noon Kickoff analyst in 2020 before eventually leaving for the Jacksonville Jaguars, where he struggled in less than a full season in the role. He returned to FOX in 2022 to take back his old chair on the panel on the pregame show.
The post Urban Meyer addresses coaching future: 'That book is closed' appeared first on On3.