V-Cast: Michigan State comes up short in Sweet 16 loss despite championship effort
3 min read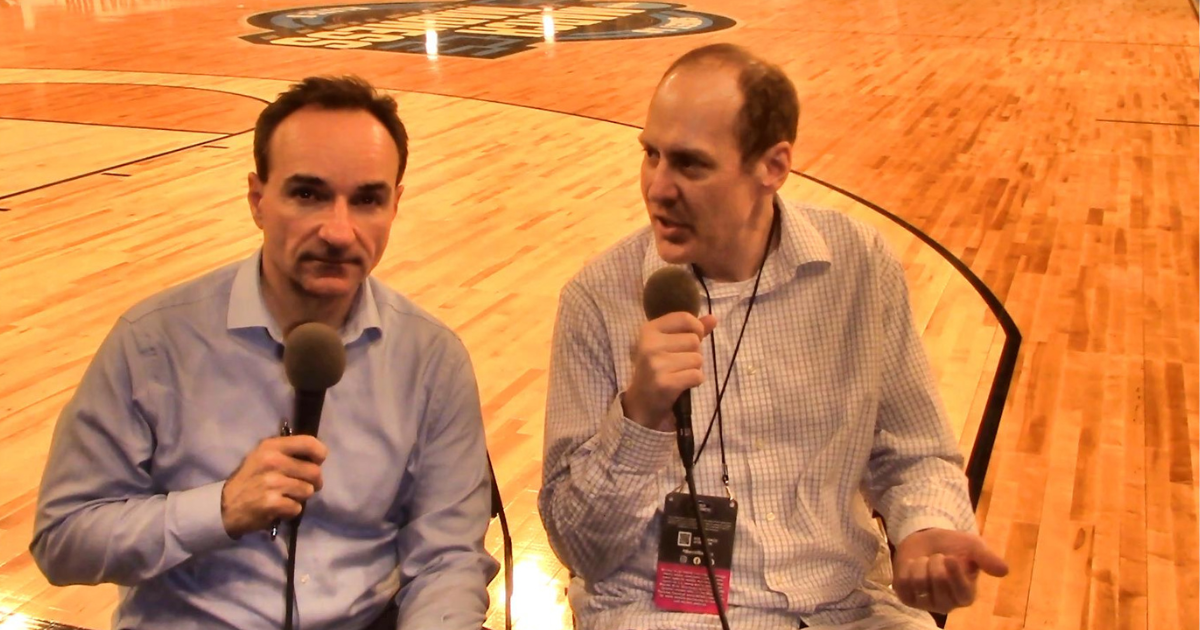 New York, NY – Michigan State saw it's NCAA Tournament run come to an end in the Sweet 16 against No. 3 seed Kansas State, which forced a turnover to prevent a would-be game-tying three from the Spartans to win 98-93. Michigan State played their hearts out in this game, but struggled with ball-screen defense, and struggled defending back-cuts, which Kansas State converted into easy points with regularity. 
Michigan State has nothing to hang its head over, but Tom Izzo and his team have to be disappointed, knowing that a handful of errors in a hard-fought loss to Kansas State are the difference between going home and playing Florida Atlantic for the right to go to the Final Four.
Continue below to watch the V-Cast:
TOPICS COVERED
Markquis Nowell: Michigan State got an up close and personal look at one of the best individual performances in the NCAA Tournament by a point guard. The Spartans have a reputation for turning out elite point guards, but in the Sweet 16, Nowell stole the show. Nowell made everyone around him better while setting and NCAA Tournament record for assists in a game with 19. To his credit, Nowell set the tone for his team by playing the role of facilitator first. His timely passing was the difference between surviving to play in the Elite Eight and going home.
Malik Hall: Everybody in this Michigan State roster could presumably return for next season. Joey Hauser has already indicated that he isn't coming back for another year at Michigan State. Malik Hall and Tyson Walker are an altogether different matter. Neither has said which way they are leaning with regard to coming back or moving on to other pursuits. Between Hall and Walker, Hall appears to be the most likely to return for another year. If he returns, Hall could presumably play the stretch four role that Hauser played so well this past season. For Hall to fill the shoes of Hauser at the four, however, he needs to develop greater confidence with his 3-point jumper. The perimeter jumper is the one part of Hall's game that has not fully come around since his re-aggravated foot injury.
Tyson Walker: This game belonged to Markquis Nowell, but Walker overcame a slow start and played a solid game for Michigan State, finishing with 16 points and five assists in what may have been his final game as a Spartan. Walker has options to weigh, and he may ultimately choose to chase his dream of playing professional basketball over returning to Michigan State to play out his remaining eligibility. That said, replacing Walker will be awfully difficult given the fact that he is such a versatile guard, capable of playing multiple positions and adding value on both ends of the floor. If Walker leaves, Michigan State will struggle to replace the scoring threat he provides with both his three ball and his pull-up jumper.
The post V-Cast: Michigan State comes up short in Sweet 16 loss despite championship effort appeared first on On3.