Video: Transfer forward Stephen Clark commits to South Carolina
2 min read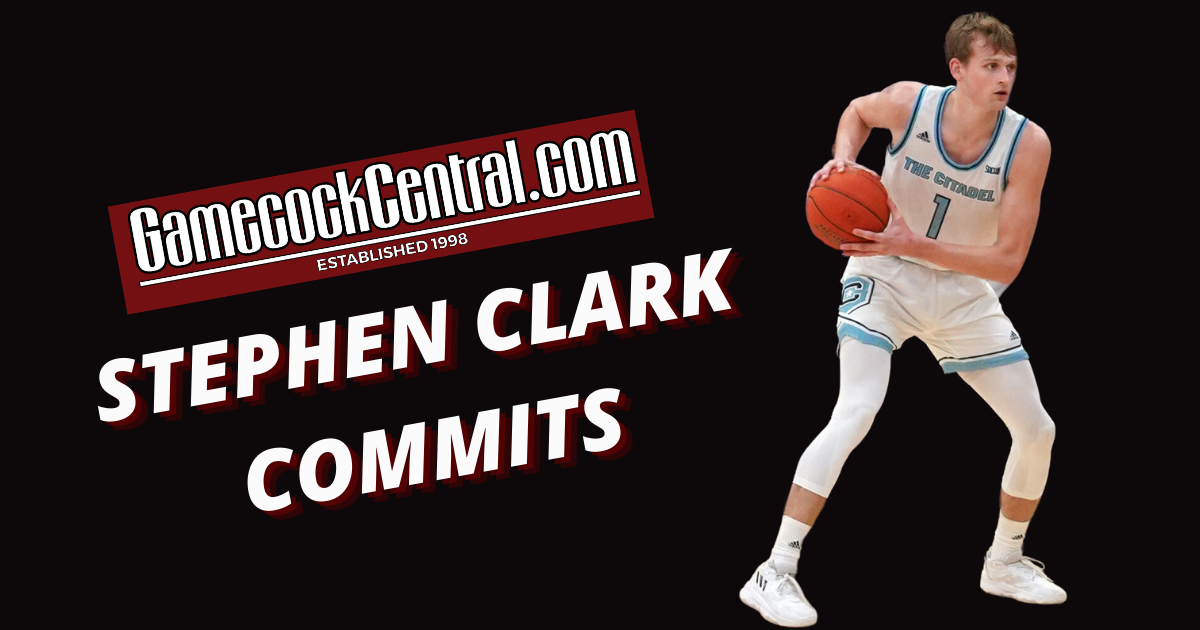 Lamont Paris and South Carolina remain busy rebuilding their roster with the addition of a second player from the transfer portal in less than a week.
Stephen Clark, a 6-foot-8 forward from The Citadel with one year of eligibility remaining, has committed to the Gamecocks. Last season with the Bulldogs, Clark averaged just over 16 points a game and shot nearly 50 percent from the field. That number rose to over 52 percent when he attempted shots inside of the arc.
Become a NIL supporter of your South Carolina Gamecocks
Before I give you a Popsicle headache, there's a reason you should hear these numbers. As Gamecock Central's Collyn Taylor has pointed out, adding Clark will hopefully help improve on an area where the Gamecocks struggled at last year. And that's putting it nicely. This past season, South Carolina ranked 330 in the nation out of 363 teams in two-point percentage. Clark is rated as a three-star transfer by On3.
I mentioned that Clark is the second player South Carolina has picked up recently via the transfer portal. That's because the Gamecocks were able to add guard Ta'Lon Cooper from Minnesota last week.
Two new faces for Paris and the Gamecocks who most certainly aren't done yet with the transfer portal this offseason.
Inside the commitment: Stephen Clark
By: Collyn Taylor
South Carolina continues to add to its roster for next season, bringing in another transfer portal prospect, Stephen Clark, whom the Gamecocks have been in on since the start of the offseason. 
The Gamecocks landed Clark, a big man who is coming off a career year at The Citadel, averaging 16.3 points on 49.2 percent shooting and hit 67.2 percent of his free throws.
Clark was someone South Carolina targeted early in the READ MORE HERE
The post Video: Transfer forward Stephen Clark commits to South Carolina appeared first on On3.