Vols impress in-state lineman Jesse Perry
2 min read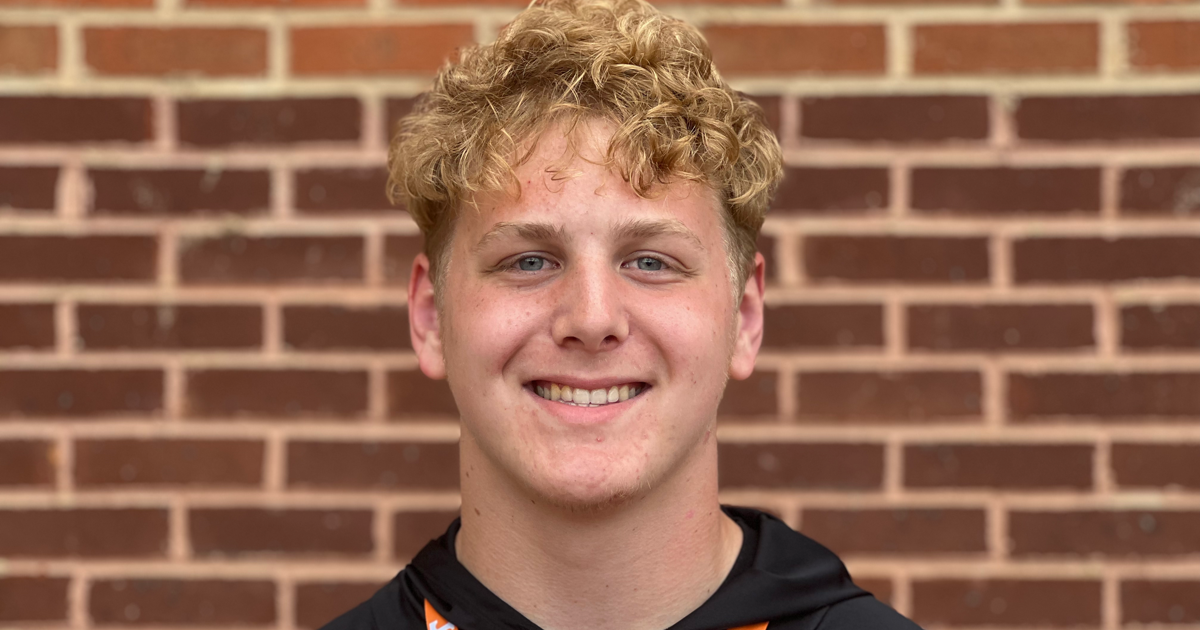 Middle Tennessee Christian offensive lineman Jesse Perry was back on campus Saturday. He has been in contact with Tennessee a lot lately and this weekend was a great shot to enhance things.
"I enjoyed talking to the whole coaching staff and watching practice," Perry said. "I talked to former players and current players. I learned a lot."
The message from the staff is pretty simple. They want Perry in orange and believe he has great football traits.
"They are really excited about me," Perry said. "They really want me here and they like how I play the game. They are just really excited about me."
Perry is still very raw in terms of his football growth. He plays at MTCS in Murfreesboro in a run heavy offense so he believes he can improve a lot at the next level.
"I have lots to improve," Perry said. "I'm in a run heavy offense and Tennessee is pretty balanced. Coach Elarbee knows what he is doing. I trust him. If I went here or if I went to another school, I trust they would invest in me as much as I'd invest into them."
Which leads to his relationship with Glen Elarbee as the two have connected in recent months.
"I've seen what he has done with Darnell and Cade Mays and he has really shown he can develop prospects," Perry said. "He also makes them a better man outside of football."
And the chance to watch Tennessee practice and Elarbee coach on Saturday with something that Perry feels like will give him a better idea of what life is like on Rocky Top.
"I really liked how intense he was," Perry said. "I liked how he corrected their mistakes but he wasn't super angry at them. He criticized them but it was constructive and he still loves them and shows they will get better."
He got to hang with head coach Josh Heupel as well and enjoyed his time with the top Vol.
"He was really intense," Perry said. "I got to talk to him multiple times throughout the day and I really enjoyed it.
Perry has other visits the spring, and he believes he should come to a decision sometime this summer before the football season if things go well.
The post Vols impress in-state lineman Jesse Perry appeared first on On3.