Vols looking to continue '22 season success on special teams as the overhaul the kicking game
1 min read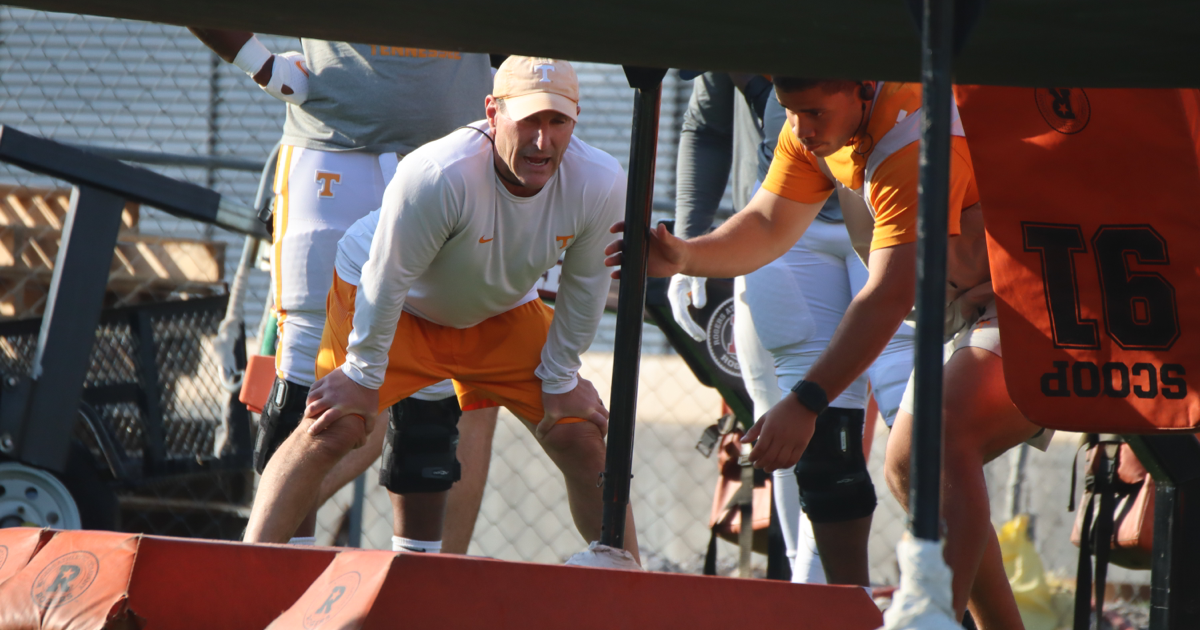 Tennessee on special teams had a really nice 2022 season. The Vols did have a punt blocked and their punting game wasn't as consistent as they wanted, but overall Tennessee's special teams did some really good things. 
There was Chase McGrath's game winner over Alabama, a tone setting fumble on the opening kickoff and punt return at LSU. A house call against Vanderbilt and a key stop on a fake field goal on the opening possession in the Orange Bowl. 
In 2023, Tennessee returns the dangerous Dee Williams as a return man, but they are retooling their snapping battery as well as seeking a new placekicker and punter to replace the departed McGrath and punter Paxton Brooks.
Special teams coordinator Mike Ekeler like the progress his kicking team has made this spring. In year three, the Vols like they do at all positions has more competition on special teams which is where things should be at this point in the development of the program.
"From a kicking stand point, Charles Campbell has come in and done a nice job," Ekeler said. "Max (Gilbert) has done well. JT (Carver) is kicking it well. In year three you should have great competition. That should be standard and that's what we have got."
The post Vols looking to continue '22 season success on special teams as the overhaul the kicking game appeared first on On3.