WATCH: Former Rams coach Mike Martz breaks down each of Dak Prescott's 2022 interceptions
2 min read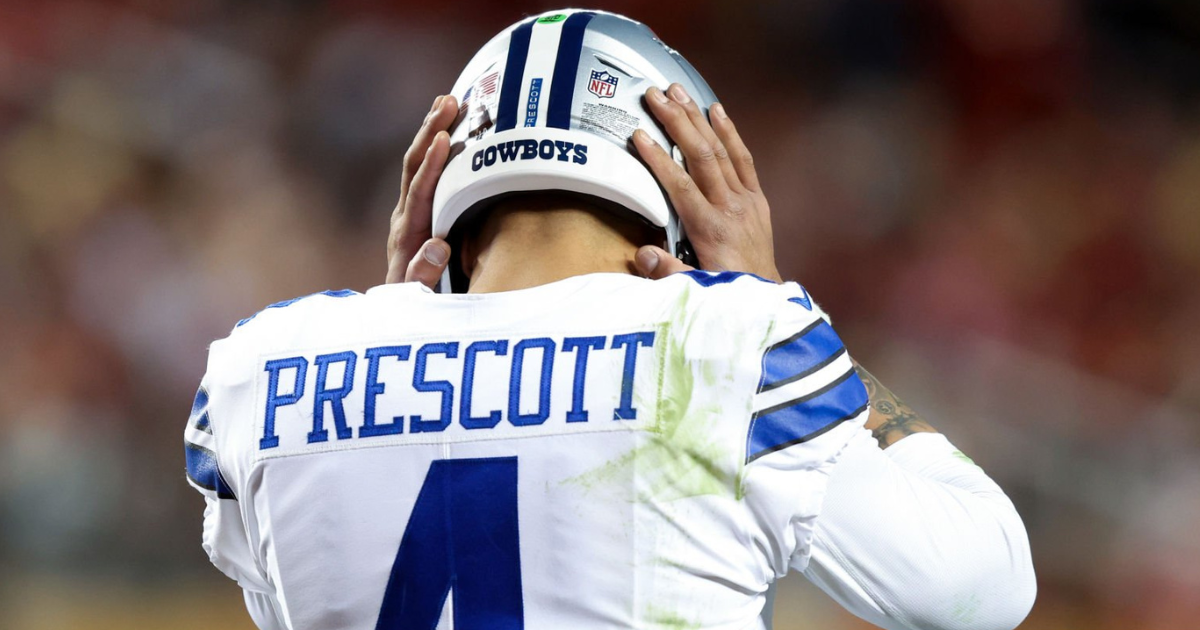 After breaking down each one of Dak Prescott's 2022 interceptions, former NFL head coach Mike Martz believes the Dallas Cowboys quarterback will have dramatic improvement next season. Martz believes the improvement will come from Mike McCarthy taking over his own offense and increasing discipline.
The former Rams coach's posted a video on The33rdTeam this week, during which he evaluates what went wrong and the quarterback's decision-making on the 17 plays that resulted in interceptions this year.
Martz' evaluation is probably very similar to what Dallas head coach Mike McCarthy went through with Prescott this offseason.
After bringing on his new offensive coordinator, Brian Schottenheimer, and new quarterbacks coach, Scott Tolzein, McCarthy told reporters that they'd "spent some time" going over each of the picks with the veteran.
Cowboys determined to lower INT numbers in 2023
"Definitely, we spent some time," McCarthy said, via the team's official website. "He was in for the captains' workout. So he came up and spent about four hours with (quarterbacks coach) Scott (Tolzien) and I. And we went back and looked at his decision-making opportunities and the interceptions and potential interceptions and just talking through it."
Over a minute of Martz' scouting report is on Twitter but fans can watch the full 18-minute video breakdown on the 33rdteam site. Though it may not be healthy for fans to dwell on the mistakes of the 2022 season, McCarthy believes it's healthy and essential for Prescott and his new staffers.
"It's healthy," McCarthy said of evaluating the interceptions. "I thought Doug (Nussmeier) did an excellent job with the quarterbacks. But you know, the room will be different. Any time you have a new coach in there and it'll be Scott's new opportunity, too. But Brian and I will be in there pretty much full time so they'll be getting that landscape laid too. But it's pretty fluid."
As Martz' breakdown shows, many of the Cowboys' interceptions were not necessarily Dak Prescott's fault. Sometimes, his receiver's lack of separation had the QB throwing in windows that proved much too tight. That's one area Dallas is hoping to improve in 2023. By acquiring Brandin Cooks in a trade from the Texans, the Cowboys are already making headway there.
The post WATCH: Former Rams coach Mike Martz breaks down each of Dak Prescott's 2022 interceptions appeared first on On3.