WATCH: Kentucky commit DJ Wagner nails 3-pointer, gets steal and dunk immediately after in McDonald's All-American Game
1 min read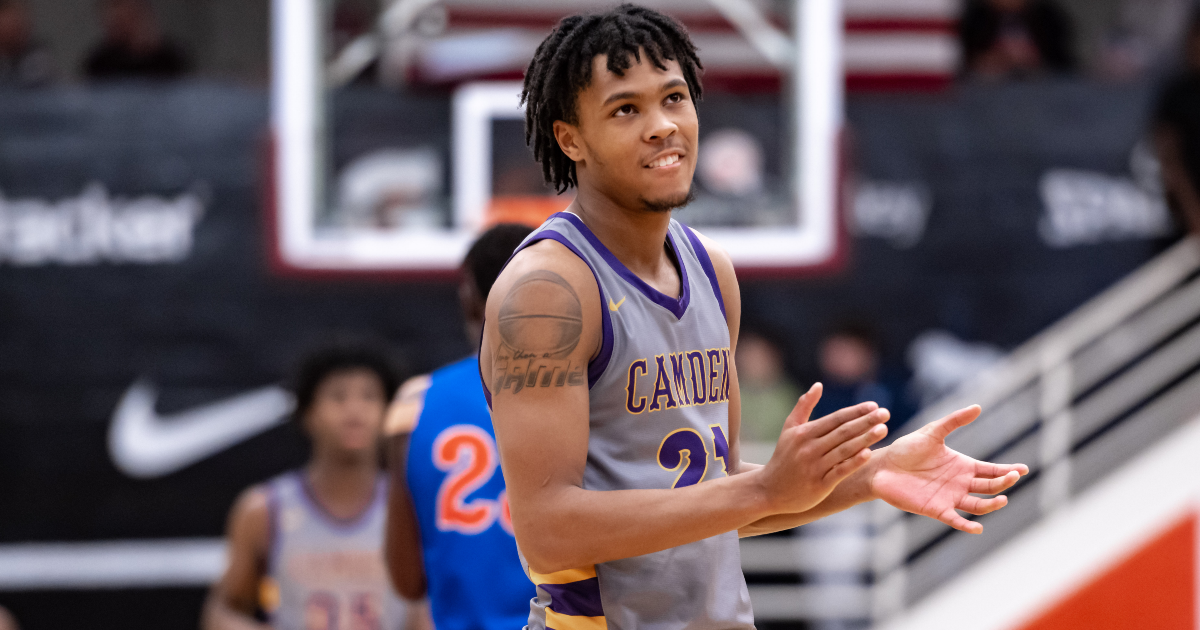 Kentucky commit DJ Wagner had quite the sequence in the second half of Tuesday night's McDonald's All-American Game. After draining a corner 3-pointer in the fourth quarter, the five-star guard came away with a steal and dunk on the next possession for a five-point swing.
It was part of a huge second half for Wagner, who scored all 19 of his points in the half. That included a pair of late free throws to cap off a 109-106 victory for the East against the West. You can view the sequence below.
Wagner is the No. 3 overall player and No. 1 combo guard in the 2023 On3 Industry Ranking, a proprietary algorithm that compiles ratings and rankings from all four major recruiting media services. The On3 Industry Ranking is the most advanced, complete and unbiased rating and ranking measurement in the industry.
The post WATCH: Kentucky commit DJ Wagner nails 3-pointer, gets steal and dunk immediately after in McDonald's All-American Game appeared first on On3.