Watch: The Hawkeyes cut down the nets in Seattle
1 min read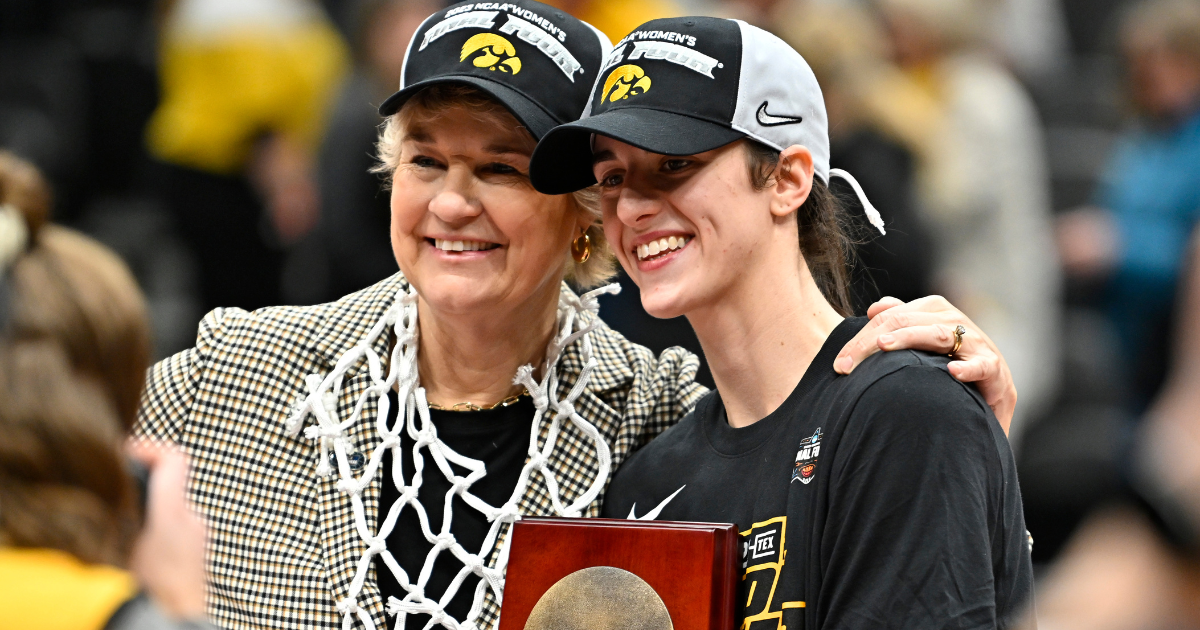 It was a history making night for Iowa women's basketball and for Caitlin Clark. The Hawkeyes defeated Louisville to advance to the Final Four for the first time since 1993 and Clark posted an amazing 41 point triple double in the victory.
The Hawkeyes pulled away in the second half after Louisville cut the Iowa halftime lead to one and eventually held off a late rally to win 97-83 in Seattle. Clark led the way with 41 points, 10 rebounds, and 12 assists as Iowa outscored the Cardinals by 14 in the third quarter to open up a comfortable lead.
This also marks the first time for long time head coach Lisa Bluder to advance to the Final Four. She is nearing 500 wins at the University of Iowa, but none were bigger than this one. This also marked her 850th career win as a head coach.
As you might imagine the emotions were running strong in the post game celebration. We have video of Coach Bluder and All American Caitlin Clark cutting down the nets to celebrate the victory.
The post Watch: The Hawkeyes cut down the nets in Seattle appeared first on On3.