WATCH: Wisconsin loses in NIT semifinals as comical final possession comes up empty
2 min read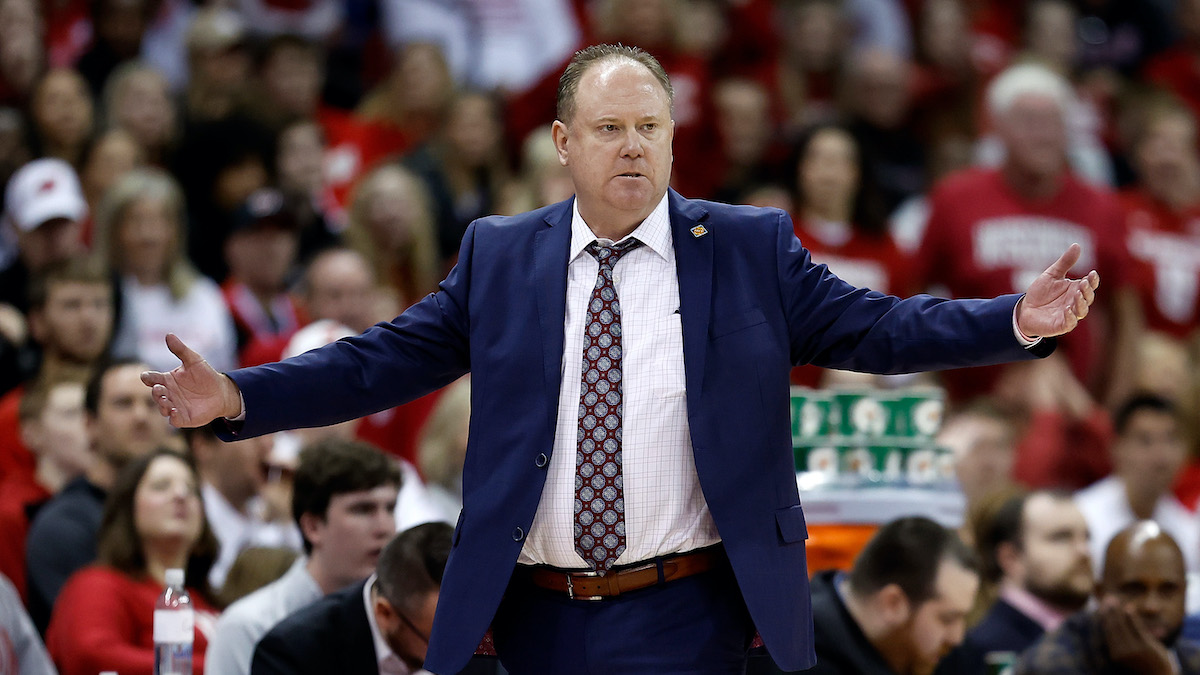 Despite a double-digit halftime lead and ample opportunities to tie the score on previous possessions, Wisconsin needed a two to tie or a 3 to win on the final possession of an NIT semifinal against North Texas on Tuesday. Instead, a comedy of final-possession errors ensued and the Mean Green won, 56-54.
Wisconsin scored just 13 points in the second half and finished the game on 9:08 scoring drought after taking a 54-46 lead. And with a chance to tie the game on the final possession and salvage a dreadful second half with the promise of overtime redemption, the Badgers came up misfiring.
After head coach Greg Gard took a timeout with 5.8 seconds remaining — more on the timeout in a bit — this is what Wisconsin cooked up out of the timeout, needing a basket to keep the season going. Try not to laugh.
Adding significant insult to this borderline self-inflicted injury was Gard's timeout, which stopped play while Wisconsin had a distinct momentary advantage.
The first shot attempt of the last possession for Wisconsin got blocked and guard Max Klesmit tracked it down, beating out a North Texas defender for the loose ball. With the clock running under 10 seconds, Klesmit had one defender behind him near half court as he started downhill. Wisconsin had a numbers advantage and guard Chucky Hepburn was standing alone on the left wing without a defender within 10 feet of him. It was a golden opportunity for Klesmit to drive and take a good look, perhaps get fouled, or pass up to a wide open shooter.
Instead, Gard took a timeout with this being the setup on the floor at that moment.
It was a brutal offensive day for Wisconsin by the end of the game. The Badgers shot 38.2% from the field, 32% from 3, 50% from the free throw line, got out-rebounded by five boards and gave up four more steals than it created. Yet, at points, Wisconsin led by 14 and held a 41-29 lead at the half.
But, amid an extended scoring drought and needing a bucket to extend the game or win it, Wisconsin generated as good of a havoc moment possible to get an easy two when the Badgers needed it most.
Instead it was a timeout, a jumbled play out of it and passes to pass up a potential game-tying shot. It was a thrilling 30th victory for North Texas and a season ending with a comedy of errors on the final possession for Wisconsin.
The post WATCH: Wisconsin loses in NIT semifinals as comical final possession comes up empty appeared first on On3.