Weather Postpones Kentucky Baseball vs. Georgia to Sunday
2 min read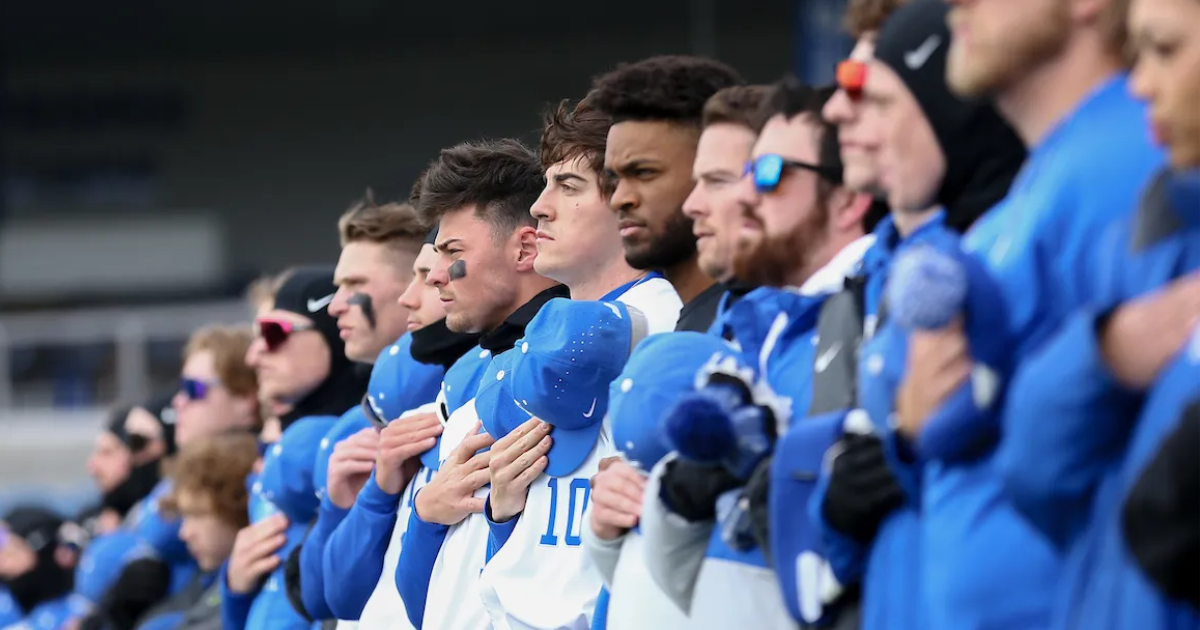 The ninth-ranked Bat Cats will have to wait another day to win another SEC series. Saturday's Kentucky baseball game scheduled for 2 pm in Athens against Georgia has been postponed to Sunday.
If you've watched any coverage of The Masters Saturday morning, the rain has been relentless. They've golfed through it, but this weather is not fit for a baseball diamond.
The Wildcats will now square off against the Bulldogs in a 7-inning doubleheader, with 45 minutes in-between games. The action begins at noon and will be broadcast on SEC Network. The final game of the series will slide on over to SECN+. You can hear the radio call on UKAthletics.com and 630 AM WLAP.
A little extra rest might go a long way after a late night in Athens. Nick Mingione's team trailed by four runs in the sixth inning at Foley Field. That is when the Kentucky baseball team delivered heroics from an unlikely source.
Reuben Church had only 21 at-bats this season when he stepped up to the plate with two runners on and two outs in the seventh. He sent a deep line drive off the left-field wall to drive home two runs and end Kentucky's scoring drought. The hitting was contagious for the rest of the night for the Wildcats.
Nolan McCartthy came up big in the eighth with another two-out RBI double to erase the deficit. The Kentucky baseball team added three more runs in the ninth for enough insurance to give Kentucky a 7-4 victory. It's their 23rd win in their last 24 games.
Now with a day off, enjoy all of the highlights from Kentucky's game one victory.
The post Weather Postpones Kentucky Baseball vs. Georgia to Sunday appeared first on On3.