Westside LB Christian Jones checks out Nebraska spring practice
3 min read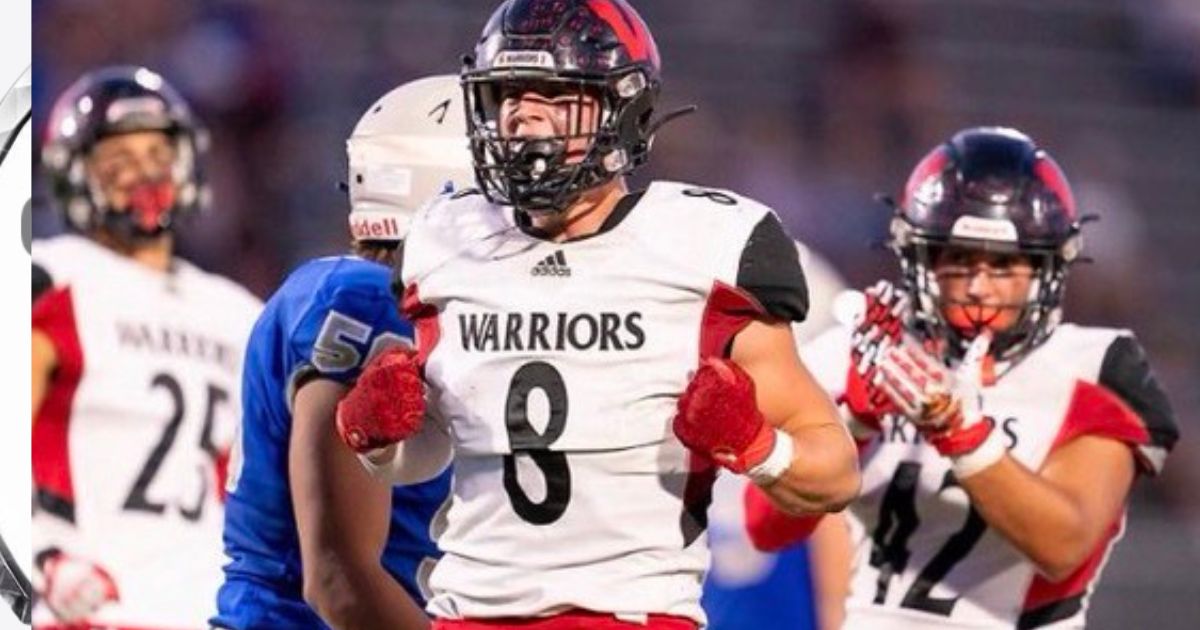 Christian Jones has been in Lincoln this spring to talk with the Nebraska coaches, but he didn't see a practice. The talented 2025 linebacker from Omaha (Neb.) Westside was in attendance on Thursday with several other Westside teammates and got a great look at how things are operating under Matt Rhule.
"I was there for practice," Jones said. "This was my first practice there. I went there when was Westside was playing state basketball, and I visited in March, but there wasn't a practice that day."
Jones had some thoughts about the practice on Thursday. He was picking up a lot watching practice, and he liked how the head coach got involved.
"Practice was very high tempo. They do a lot of circuits and a lot of little detail work. Coach Rhule was pretty vocal on how he wanted things done right. I liked the fire behind that."
There was also the time to watch team breakouts and pay some attention to the linebackers. Jones said they were making it a point to cause some fumbles.
"Coach Dvoracek is a good coach, and they are really working hard on punching the ball out," Jones said. "That was all that I heard the whole practice. Taking the ball away from the offense is the whole goal of the defense, and they were preaching about it."
Nebraska has told Jones that they could see him inside or outside. They gave him further clarification last week about where he would play for them today, and he says that it will all come down to what his body does in the coming years.
"Oh yeah, 100%. Honestly, they told me that it just depends on my body growth. They said if I walked into Nebraska today that I would be playing MIKE or WILL whichever of the two spots I picked up faster.
"Maybe later down the line though I grow again and I hit 6-foot-4 or 6-foot-5. Then maybe I get a look at that JACK position. Time will tell, but it is good to have that versatility when it comes to where they see me playing."
Jones wasn't alone last week. He was with some Westside players, including Anthony Rezac and Teddy Rezac. The twin brothers are picking up new offers every week, and Jones says they are worthy of the attention.
"I was there with Teddy Rezac and Anthony Rezac, and the rest of the squad was there. The twins are both tremendous athletes and have offers from the academies, so you know they have the grades and they are good kids. They deserve the attention they are getting.
"We didn't really talk about the practice, but we did say that we liked coach Rhule's energy. They liked the fire when coach Rhule talked."
There was a chance to take a look around at the facilities following the practice on Thursday. Jones says there was little opportunity to talk with the staff following practice.
"We went on a tour after the practice," Jones said. "There wasn't a lot of time with the coaches after the practice to really talk to any of them."
Following the Nebraska visit, Jones headed up to Madison for his second visit to Wisconsin. He says he doesn't have a lot of plans this summer because of the track season. There is a good chance you will see him in Lincoln for the spring game.
"Nothing much because I have track, and it's hard to schedule around," Jones said. "I would like to get over to Notre Dame and check that out. Nebraska made sure that we knew we were always welcome there and mentioned the spring game. I think that I will more than likely be there."
The post Westside LB Christian Jones checks out Nebraska spring practice appeared first on On3.