Where four Notre Dame players appear in seven-round ESPN mock draft
2 min read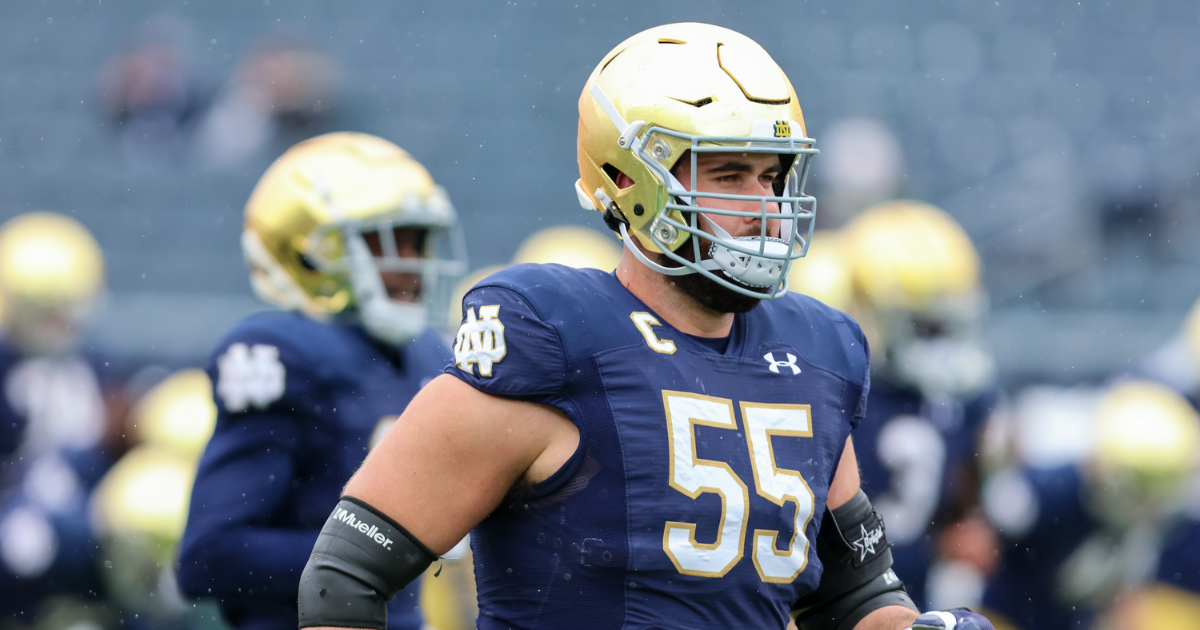 Notre Dame has one 2023 NFL Draft prospect who could be the first player taken at his position. That's tight end Michael Mayer, who is widely projected to go in the first round April 27. Behind him, though, the Irish's 2023 draft class is likely to yield only a moderate number of picks.  
That's the consensus of most analysts with the draft less than one month away. Four Notre Dame players receiving NFL Combine invitations was an earlier sign to temper expectations for the Irish's draft pick volume. Still, it should exceed last year's two-man class of safety Kyle Hamilton (first round) and running back Kyren Williams (fifth). One mock draft projects that total to double in 2023.
ESPN analyst Jordan Reid's seven-round mock draft has four Notre Dame players in it: Mayer, defensive end Isaiah Foskey, offensive lineman Jarrett Patterson and safety Brandon Joseph. Those four were the combine invitees.
PROMOTION: Join for only $10 for the next four months to unlock premium access for all of Notre Dame spring practice and beyond. This is a limited time offer, so act fast!
Mayer is not the unanimous top tight end in this year's class, but he is the first one to go in Reid's mock. Reid has the New Orleans Saints taking him with the No. 29 overall pick.
"Derek Carr is the Saints' new quarterback, but he has to get more help around him," Reid wrote. "He's a passer known to involve his tight ends often, so adding a security blanket would be helpful. Mayer has the potential to be an instant contributor as a run-blocker and as a pass-catcher. He has the potential to be a key target in the middle of the field, as he's capable of running a diverse route tree. He had 138 catches and 16 scores over his final two college seasons."
Mayer set nearly every Notre Dame tight end record in his 36 college games. Another team record holder is the second Irish player to go in Reid's mock. Foskey, who notched a program-best 26.5 sacks, is the No. 53 overall pick to the Chicago Bears.
"To put into context how bad the Bears' pass rush was a year ago, safety Jaquan Brisker led them in sacks – with four," Reid wrote. "Foskey put up 11 in back-to-back seasons for the Fighting Irish."
Patterson and Joseph are the other two players Reid has among his 259 picks. He has the Arizona Cardinals taking 46-game starter Patterson in the fifth round (No. 168 overall) and the Houston Texans choosing Joseph in the seventh round (No. 230 overall). Joseph is from College Station, Texas, about a two-hour drive from Houston.
Notre Dame had eight other former players work out in front of NFL evaluators at Pro Day March 25. None is a projected draft pick.
The post Where four Notre Dame players appear in seven-round ESPN mock draft appeared first on On3.