Where Kentucky stands in the first 2023 Bowl Projections
2 min read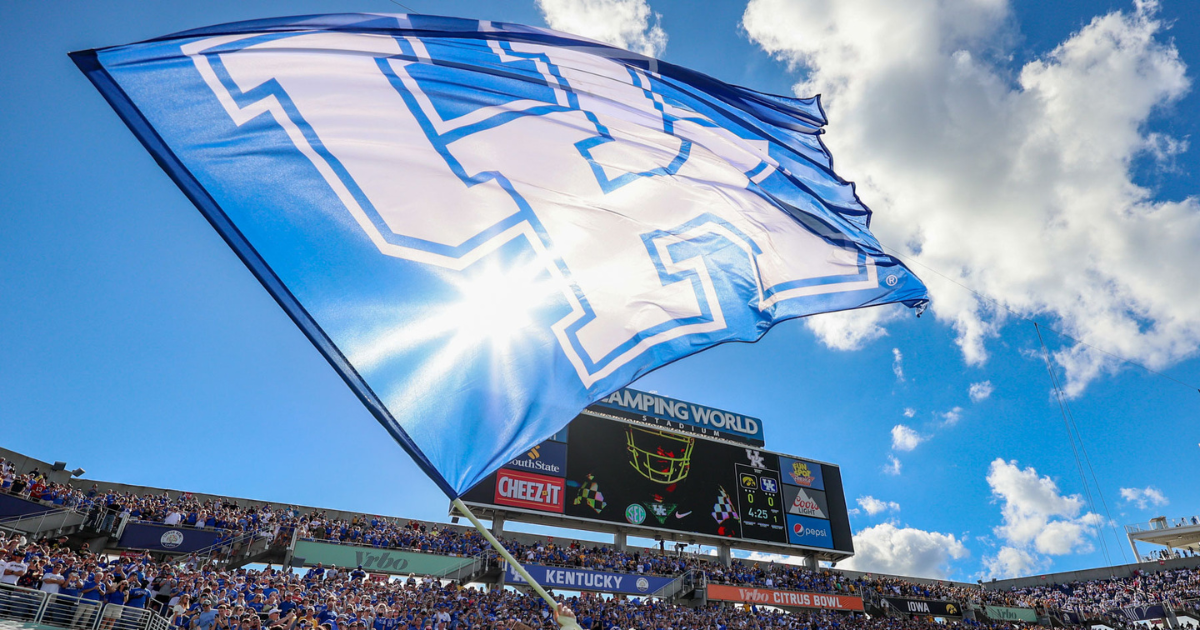 Believe it or not, there are already bowl projections for the 2023 season, which is only 110 days away. Brett McMurphy released his "Never-Too-Early" bowl projections this morning and your University of Kentucky Wildcats made the cut, which would be their eighth straight bowl, a school record. McMurphy has the Cats playing TCU in the Liberty Bowl in Memphis. McMurphy favors the Cats by seven points in this hypothetical matchup.
On one hand, being a touchdown favorite over a team that made the College Football Playoff last season is impressive; on the other, the Liberty Bowl isn't exactly the most exciting postseason possibility. The date of that game has yet to be announced, but Shannon the Dude will be excited to learn that Jerry Lawler is this year's "Liberty Bowl Distinguished Citizen," meaning he'll likely be involved somehow.
Why did McMurphy go with such a "lowly" bowl for Kentucky? (No offense, Memphis. I love your barbeque.) The 2023 schedule has some pretty big roadblocks to our dreams of a sunny Florida postseason, including Georgia, McMurphy's favorite to win the national championship; Alabama, which he projects to go to a New Year's Six Bowl; and Tennessee, which he slots into the Citrus Bowl.
Sept. 2: Ball State (Lexington, KY)Sept. 9: Eastern Kentucky (Lexington, KY)Sept. 16: Akron (Lexington, KY)Sept. 23: at Vanderbilt (Nashville, TN)Sept. 30: Florida (Lexington, KY)Oct. 7: at Georgia (Athens, GA)Oct. 14: Missouri (Lexington, KY)Oct. 28: Tennessee (Lexington, KY)Nov. 4: at Mississippi State (Starkville, MS)Nov. 11: Alabama (Lexington, KY)Nov. 18: at South Carolina (Columbia, SC)Nov. 25: at Louisville (Louisville, KY)
Sign up for the KSR Newsletter to get breaking news and daily headlines delivered directly to your inbox.
Updated SEC Championship Odds
Early odds for the 2023 SEC Championship were also released on VegasInsider and Kentucky faces similar disrespect. The Cats have the worst odds, 100/1, of reaching Atlanta, along with fellow SEC East programs Missouri and Vanderbilt.
Georgia: +105Alabama: +220LSU: +600Texas A&M: +1200Tennessee: +1700Ole Miss: +4500Auburn: +7500Mississippi State: +7500Florida: +8500Arkansas: +9500South Carolina: +9500Kentucky: +10000Missouri: +10000Vanderbilt: +10000
Just means it's time to prove them wrong, right? Someone make sure Vince Marrow sees this.
The post Where Kentucky stands in the first 2023 Bowl Projections appeared first on On3.