Who's next in 2024? A closer look at five commitment candidates
3 min read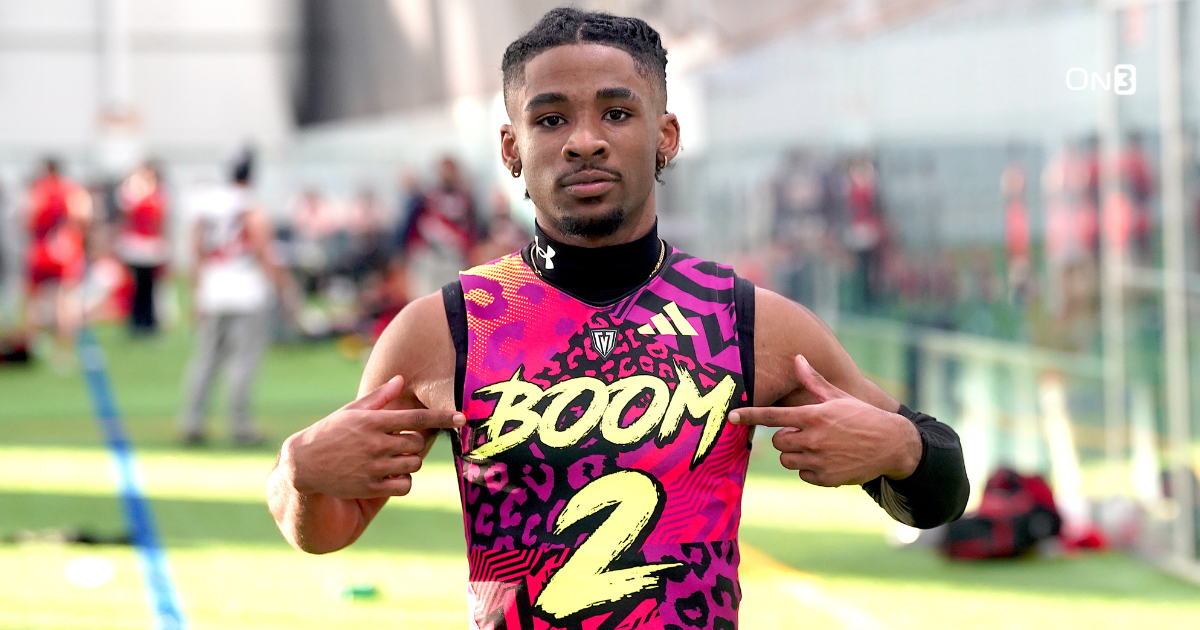 Michigan is coming off another key win on the recruiting trail.
The Wolverines landed a verbal pledge from three-star Pittsburgh (Pa.) Catholic Central linebacker Cole Sullivan over the weekend. He picked U-M over offers from Miami, Michigan State, Notre Dame, Penn State, Stanford, Wisconsin and others.
Michigan now has 17 commits and boasts the No. 5 recruiting class nationally. But of course, Michigan fans are already thinking about the next man up.
So who are some other 2024 prospects that could jump on board and continue to build the momentum? Here are five candidates.
Michigan hosted Stewart for an unofficial visit in late March and got him back on campus for the spring game just a week later. Overall, Stewart has visited Michigan three times this calendar year and recently told The Wolverine that U-M is in the lead. While Stewart doesn't plan to make a decision until summer, it wouldn't be surprising to see him jump in the class soon. I have a prediction in for Michigan and feel very confident in that pick. Right now, Stewart is slated to make an official visit on June 16.
EDGE Jacob Smith, Cheshire (Conn.) Academy
Michigan recently landed Smith's brother, Jerod, and is now trending in the right direction for Jacob. While Jacob wants to wait on making a decision, he loves what U-M has to offer on and off the field. He also knows the opportunity is there to link up with Jerod at the next level. Jacob will make his official visit to Michigan on June 2 along with his mother, who has yet to make it to campus, and Jerod. If Michigan makes a strong impression, it wouldn't be surprising to see Jacob shut things down. Nebraska and Kentucky are also set for OVs. I have a prediction in for the Wolverines.
EDGE Dominic Nichols, Ijamsville (Md.) Oakdale
Michigan is trending in the right direction here after a three-day unofficial visit last month. Nichols is coming back with his mother for an official visit on June 9. Much like the aforementioned Jacob Smith, if the visit goes well, it wouldn't be surprising to see Nichols jump in the class. I have a prediction in for the Wolverines. The school to watch here is Georgia, which just entered the picture, and is set to get an unofficial visit next month.
Michigan State is drowning in the deep waters after a subpar season. Several players are transferring out, and the program appears to be in a state of disarray. While Beasley's half brother, Maliq Carr, plays for MSU, it's not likely to make or break his recruitment. Michigan has been trending heavily over the last few weeks and just impressed him on his recent visit for the Michigan spring game. Beasley is set to make a return visit in June, and the Wolverines will have every opportunity to seal the deal in this one.
LB Aaron Chiles, Olney (Md.) Good Counsel
Michigan has been considered the leader for Chiles for several months and appears on the verge of closing with the On300 linebacker. Chiles announced a Top 3 of Michigan, Maryland and Florida last month and is targeting an early July decision. However, Chiles said a decision could also come on an official visit if things feel right. Michigan will host Chiles on June 23 and make a huge push. I feel confident the Wolverines will be able to seal the deal.
The post Who's next in 2024? A closer look at five commitment candidates appeared first on On3.