Why Michigan is a top school for 2024 Texas RB Kewan Lacy
2 min read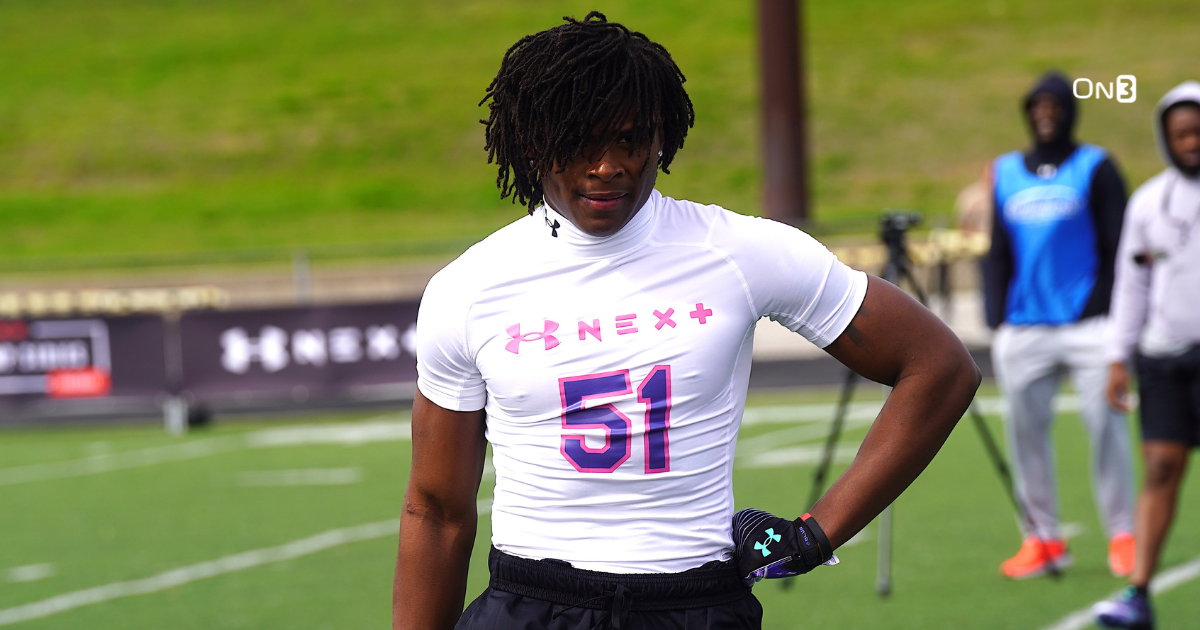 Michigan recently made the Top 12 for three-star 2024 Lancaster (Texas) High running back Kewan Lacy.
The list also included the likes of Alabama, Miami, Nebraska, Ohio State, Oregon, Penn State, Tennessee and TCU.
So why did the Wolverines survive his initial cut?
"I just really like Michigan," Lacy said. "It was surprising when I got the offer. I came out of class and saw Michigan. I wasn't expecting that. I know they have a great system for running backs. I really like that."
Michigan running backs coach Mike Hart made a swing through the Dallas-area during the winter contact period and extended the scholarship.
Since then, Hart and Lacy have been growing their relationship.
"He talked to me a little about the way they use their running backs in the system," Lacy said. "He seemed really cool. He's a coach that's going to coach you hard and love you, too. I'm just trying to get to know him better."
Michigan, of course, has become a destination school for top ball carriers. The Wolverines love to pound the football and feature the dynamic duo of Heisman contender Blake Corum and Donovan Edwards.
The way Michigan uses its backs is something that really appeals to Lacy.
"I really like that," Lacy said. "I want to get the ball and show what I can do. I want to get to the NFL, so I really like that they use their running backs the way that they do. I know that Coach Hart has a great background and can teach me a lot."
The next step for Lacy is making his way to Ann Arbor for his first ever visit to Michigan.
"I really want to see the team workout," Lacy said. "I want to see how the coaches work with the players. Michigan is probably different than Texas, so I just want to see everything out there and get a feel for it."
While Michigan already holds a running back commitment from Top 100 prospect Jordan Marshall, the Wolverines are looking to take two at the position this cycle.
Lacy is planning to make his final decision before the beginning of his senior season.
At 6-foot, 190 pounds, Lacy is ranked as the No. 58 running back and No. 645 overall prospect nationally, per the On3 Industry Ranking.  
The post Why Michigan is a top school for 2024 Texas RB Kewan Lacy appeared first on On3.