Will Bolt says Efry Cervantes' hamstring injury 'doesn't look promising'
2 min read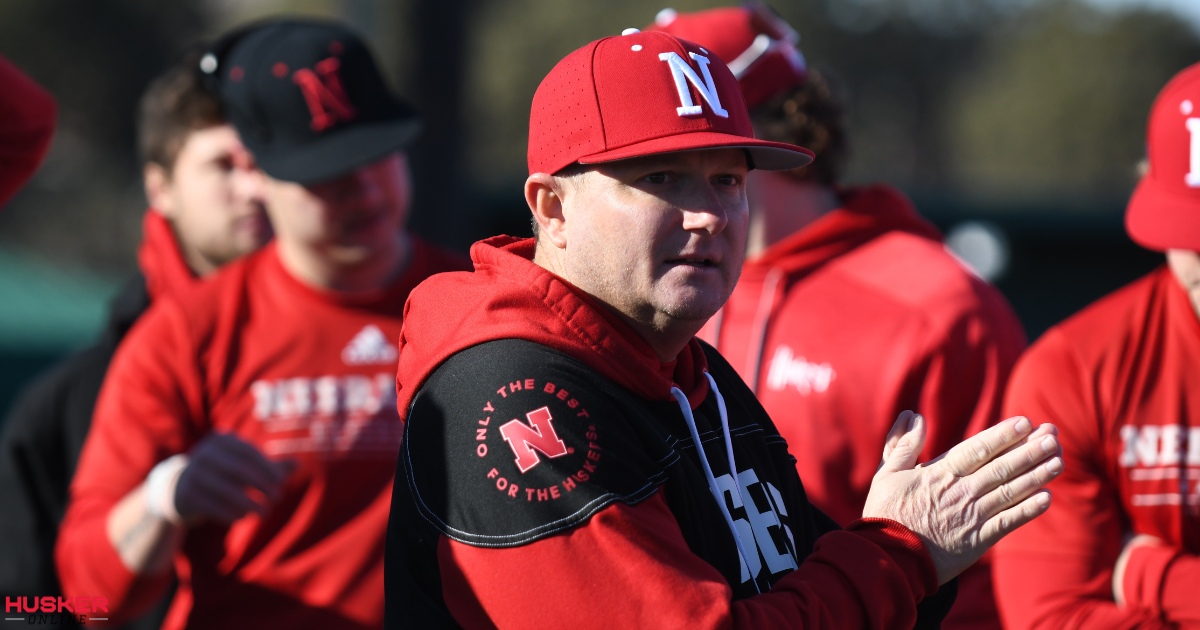 In the bottom of the sixth in Saturday's game between Nebraska and Penn State, Cornhuskers infielders Efry Cervantes electrified the home fans at Hawks Field with a clutch base hit before turning them silent when he fell to the ground injured.
The Cornhuskers were 4-0 in the sixth with a runner on third with Cervantes at the plate. The veteran worked the count full, fouling off four pitches in the process before knocking a single to score Cole Evans.
But as he was turning around first base, Cervantes hurt his left leg. After time was called, he spent a period of time on the group before having to be helped off the field.
Huskers head coach Will Bolt said on the field after the game, which Nebraska won 5-2, it was a hamstring injury.
"Hamstring," Bolt said when asked about the injury. "What an at-bat man. Just tough gritty. To stretch that lead there to get that extra run was huge. Just to see him down, that was tough to see. It doesn't look promising for a hamstring but who knows. Maybe it was a cramp. Maybe it's something he'll feel better but it's a tough break there for him."
Cervantes started the game at first base and finished the day hitting 1-for-3 with that RBI. The victory moved the Cornhuskers to 28-20-1 on the year and gave them the series win over the Nittany Lions.
Efry Cervantes tweets after his injury
The Nebraska baseball tweeted out a photo of Efry being helped off the field after the injury with the message, "Husker Nation is behind you."
Cervantes responded to the messages with, "I love you, Husker Nation," followed by a heart emoji.
Cervantes is a fifth-year senior in his third year with the program. He arrived in Lincoln, Neb., after two seasons at South Mountain Community College in Phoenix.
Because of the injury, Cervantes did not play in Sunday's Senior Day festivities.
Cervantes did not have a set role on the field this season but he did have a set one off the field as a team captain. He played in 32 games during the season, starting half of them, with a .274 batting average and a .754 OPS.
"I pride myself in the hard work that I put into this game," Cervantes said at the beginning of the season. "I'm not the biggest, fastest, or strongest kid on the team but I'm a worker."
The post Will Bolt says Efry Cervantes' hamstring injury 'doesn't look promising' appeared first on On3.